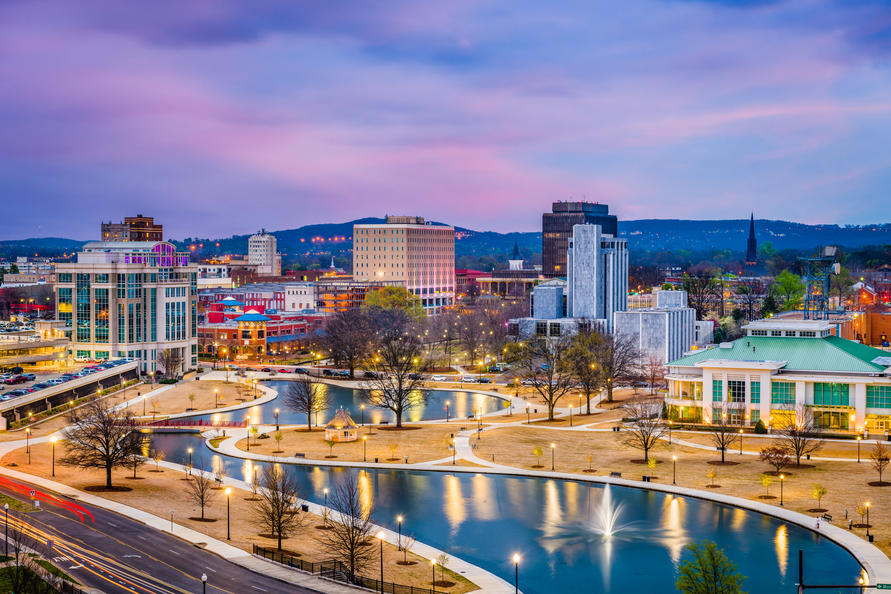 Photo Credit: Alamy Stock Photo
Mean software developer salary (adjusted): $120,392
Mean software developer salary (unadjusted): $108,232
Mean salary across all occupations (unadjusted): $54,630
Number of software developer jobs: 5,920
Median home price: $169,500
The average software developer in Huntsville earns an unadjusted salary of $108,232 a year, but that number gets bumped up to over $120,000 in purchasing power when factoring in living costs. Huntsville is home to the U.S. Space and Rocket Center, NASA's Marshall Space Flight Center, and the U.S. Army Aviation and Missile Command. Not surprisingly, the city hosts its fair share of aerospace engineering jobs, but it also boasts 5,920 software developer jobs. Huntsville has a vibrant STEM community, anchored by Cummings Research Park, the second largest science and engineering research park in America.
Be the first to know
Get local news delivered to your inbox!