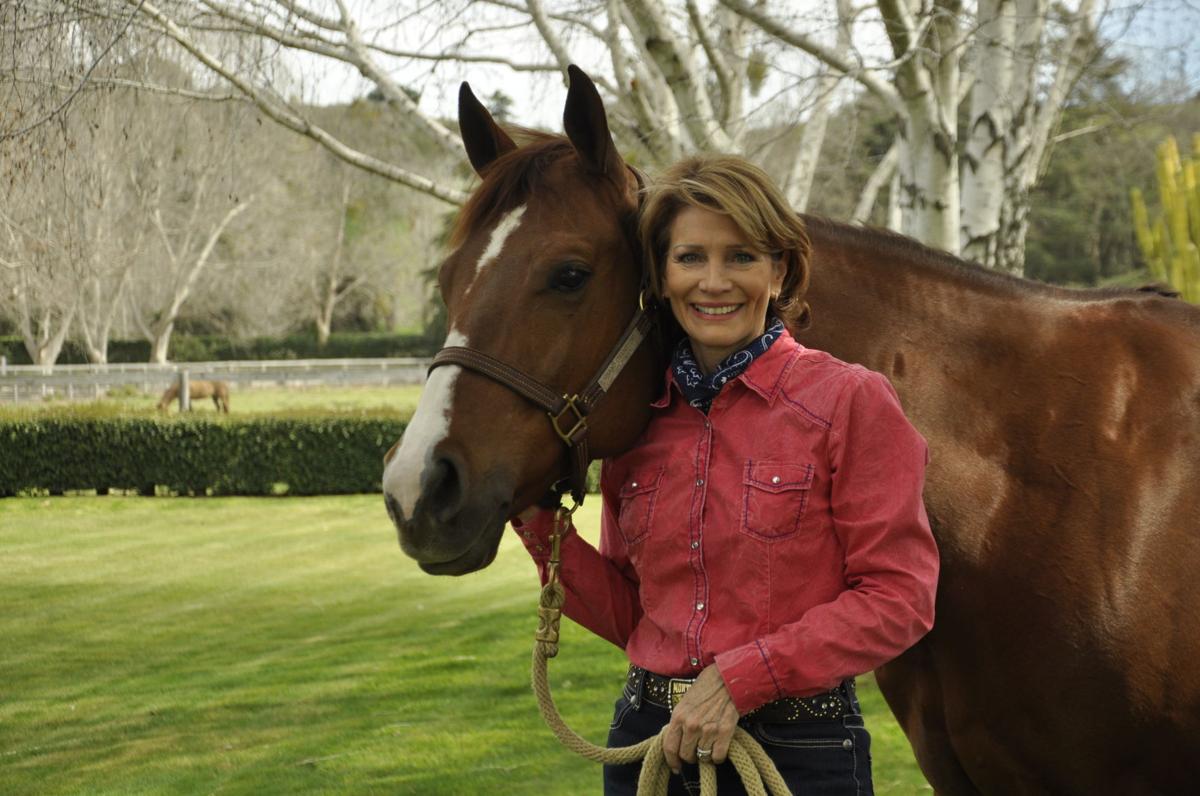 If you're horse crazy, I'm going to be your best excuse for adding to your herd. And if you have always wanted to own a horse, the following will serve as a guide to adopting a horse.
Horse adoptions and fostering have been through the roof since the pandemic struck earlier this year, and it makes sense. While families are home all day, animals provide companionship and can be a stress reliever. Horses are a great outside diversion, whether ridden or as a companion.
Some people have been able to move out of cities, buy a little property and enjoy the pace of life they had always dreamed about but couldn't achieve until becoming untethered to a work location. Maybe there are some silver linings to this otherwise disruption in the order of things.
Last week I attended an online horse summit that reaffirmed what we are already doing for horses on our Santa Ynez Valley farm. A national study recently conducted surveyed 3,036 adults on their interest and capacity to adopt a horse in transition. The study suggested that an estimated 1.2 million households not only had the desire but the means to provide a home to an unwanted horse. 
There are about 200,000 unwanted horses in the United States. With the right circumstances, statistics say that homes can be found for all of them — while leaving a vast number of people still looking to adopt a horse. There's some good news to be had!
So, what is the challenge?
There was a reason I was at this summit. One of the biggest barriers to adoption is the training of these horses for a new life. Good training is one of the most consistent, ongoing needs for horses in transition.
A well-trained, safe and pleasant horse has a much higher adoption rate, lower length of stay in a shelter and a higher likelihood of staying safe for life.
It is labor intensive, and highly individualized, to thoroughly evaluate and train a reliable horse, and can cost between $500 and $1,000 per horse, per month for a professional trainer of good reputation. And many professional trainers and instructors have a stigmatized view of horses in transition and may even steer their clients away from adopting from a shelter.
My passion is sharing nonviolent horse training with horses and people worldwide. Education is key.
Jamie Jennings, one trainer who excels at training transition horses, recently shared her viewpoint.
"An educated horse has a better life," she said, "just like people."
Since 1997, we have run a school at Flag Is Up Farms that takes in unwanted horses and teaches students to train these horses to be gentle and trusting partners.
On Oct. 12, our farm will kick off a pilot program with a number of horse shelters. The program will be an expansion of our 23-year-old program that has helped an average of 25 horses per year transition to new homes.
Launching the Right Horse Initiative, a program of the ASPCA, we aims to rehome as many as 100 transitioning horses each year.
Here is your part: Come see us in action working with horses from around the United States to become gentler or more skilled in whatever talents and abilities they possess.
"You can't quite call yourself a horseperson if you haven't had a horse turn out from under you while riding, or make a 180-degree spin at the sight of something spooky..."
Watch our social media for stories of horses and trainers learning together. See how the next horse is assessed and trained. This will help take the mystery out of choosing your next horse.
At one time, few people proudly called their family pets "rescue dogs" or "abandoned cats," but now we have admiration for that choice. There are so many great reasons to acquire a "transition horse" with peace of mind given they are well trained.
Our pilot runs from mid-October to December 2020.
We welcome those who are interested in witnessing horses in transition. We are excited to create a direction and inspire the next generation of horse owners to consider choosing their next horse from the "transition horse" program.
You may have never considered what your horse needs are when it comes to affection. Surprisingly each horse is a little different, and our job is to figure out what constitutes affection for them.
The final two hours on Sunday were spent with Dr. Temple Grandin who patched into the program virtually from her Colorado home to discuss "How Horses Think", while Monty Roberts demonstrated her teachings from his Solvang arena.
You can follow Debbie Roberts Loucks on her popular podcast Horsemanship Radio. For details about the upcoming summer horse event, visit www.TheMovement2020.com For questions, call Flag Is Up Farms at 805-688-6288
The business news you need
With a weekly newsletter looking back at local history.