Apple season this year might look a little different in the Santa Ynez Valley.
Douglas Dittmar, 88, longtime owner/operator of Dittmar's Greenhaven Apple Orchard in Solvang, has retired after 41 years in the fruit business, making way for the family's second generation of apple farmers.
His son, Glen, 52, who has since taken the reins of the roadside apple farm stand situated on the 2 ½-acre apple orchard located on Alamo Pintado Road, now stands where his father once did, welcoming customers each weekend with an assortment of prepicked, presorted bags of apples for $3 per pound.
Pointing to the lot of Jonagolds, he describes the apple's flavor profile and goes down the line of varietal offerings ready for purchase at the stand.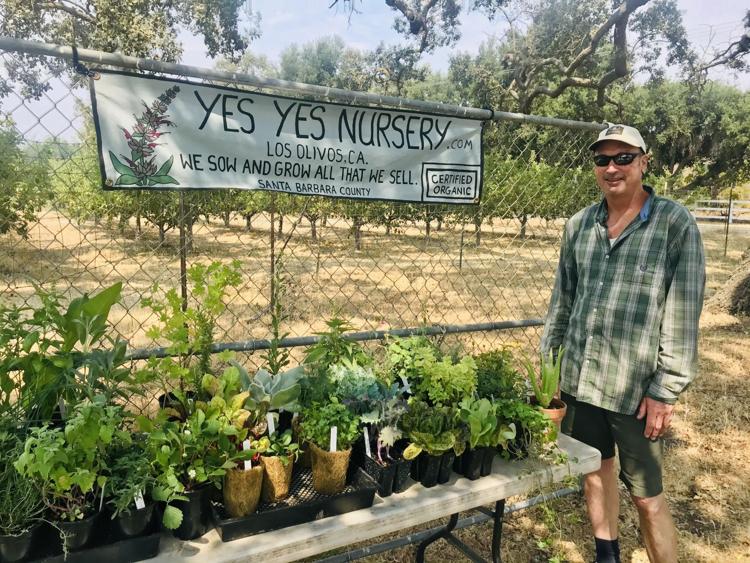 "These are our most tart apples, not sour, just a real tart sweetness," said Glen Dittmar, starting with the Jonagolds. "Then you have the Sommerfelds, a Fuji-type, and a Crispin, which is the more classic juicy, sweet, sweet apple."
A seasonal spectacle since 1979, Greenhaven was started by Douglas Dittmar who initially worked the orchard part time for the first 10 years before leaving his full-time job to devote his time to farming.  
"For my dad, it was a hobby. He would just kind of hang out here," said Glen Dittmar, replenishing the presorted bags of apples sitting on the farm stand table. "But me, I have other things I have to do. I live nearby, so I don't mind coming by and helping get through this [season]."
Having grown up on the farm, Dittmar says his apple knowledge comes from his dad, who at one time planted more than 900 fruit trees on the property. 
"He originally planted all Golden Delicious and Red Delicious 40 years ago," he said. "In those days, everything would just kind of get ripe on you at once, and the stand wasn't yet flowing with customers."
Over the years, the family has consistently rotated out older trees for newer varieties, allowing for the orchard to operate more smoothly with seven varieties and through a process of staggered ripening.
But sometime the apples on the trees don't ripen evenly.
"So I have to wander up and down the rows, searching for the latest, ripest and largest apples," said Dittmar, adding that mornings are reserved for the picking. "That's what's so nice about being open weekends only, so apples have more time to ripen during the week."
However, due to new distribution methods being deployed to weather the changing market, apple season at Greenhaven will be shorter this season — and likely for seasons to come.
Dittmar explained that he and business partner Noey Turk launched Santa Ynez-based Yes Yes Nursery 10 years ago where they continue to grow, sell and even deliver their certified organic vegetable starts, culinary and medicinal herbs, and local native plants by way of their website store, farmers markets and their produce box delivery service.
The three-generation family business recently announced that the 2020 pumpkin growing season is officially in full swing. And corn is on the way too.
Included in their sales repertoire are Greenhaven apples.
"In fact, my Sommerfelds will probably sell out this weekend," said Dittmar, further detailing that midweek a vendor picks up and sells several boxes of Greenhaven apples, garlic and Yes Yes Nursery products at the Los Angeles farmers market. 
As the family discovers newer and more reliable ways to sell their apple crop, the locally-famous apple stand will increasingly become less reliant on the local market, leaving its future uncertain.
"I even know people that are willing to come buy the whole [apple] crop because they want to juice it and make cider," he said, referring to the possibility of regional buyers. "We're entertaining those kinds of ideas, too."
In the meantime, Dittmar said he will continue tackling improvement projects around the farm with the aim of streamlining operations.
Looking to the recently revamped apple stand sign facing outward toward Alamo Pintado which hung in disrepair, Dittmar smiled.
"That sign was coming down," he said. "I had to repair it and come up with new wording. It used to say "August through November," and [the season is] not going to be August through November anymore. It's just going to be Friday, Saturday Sunday."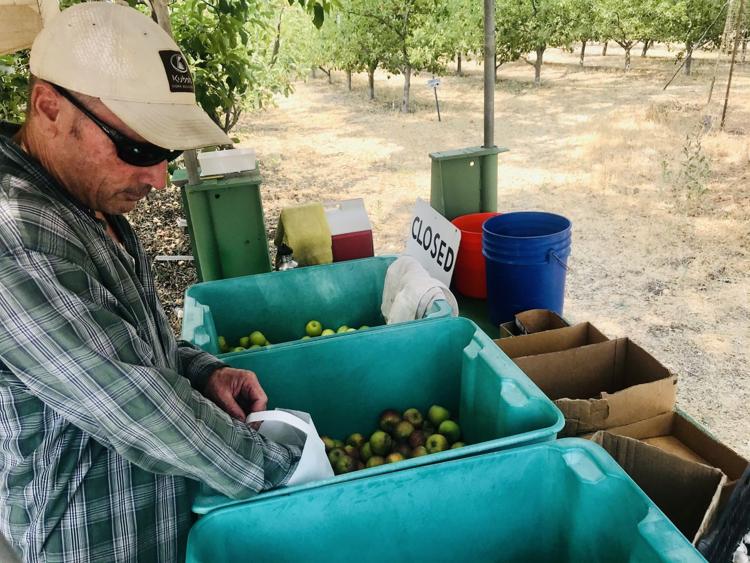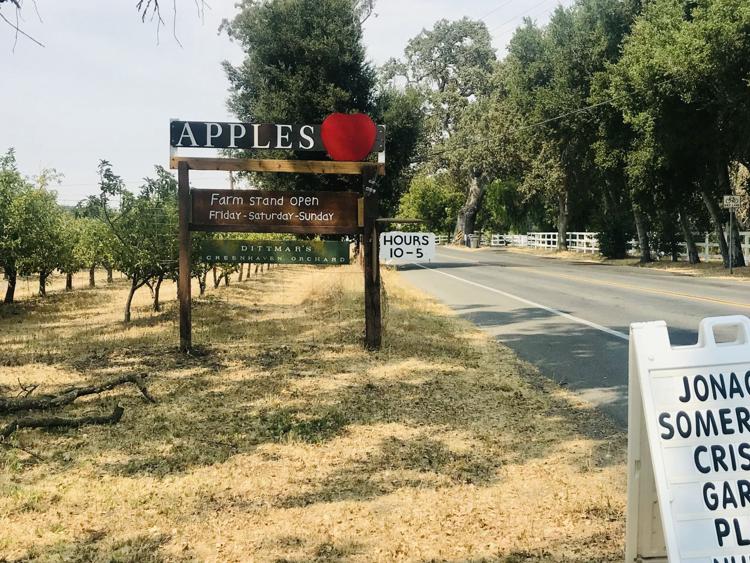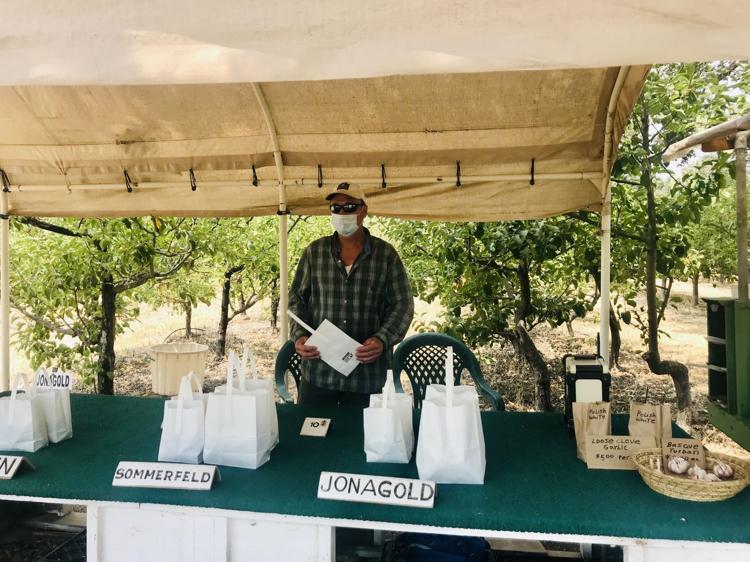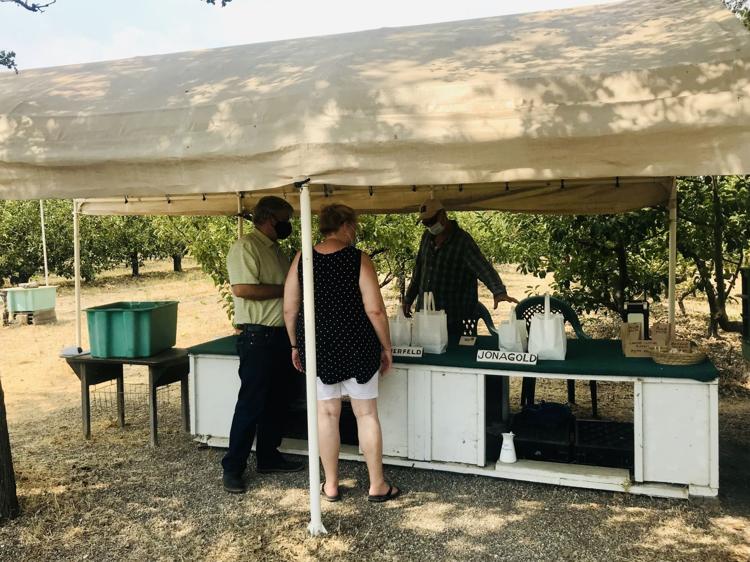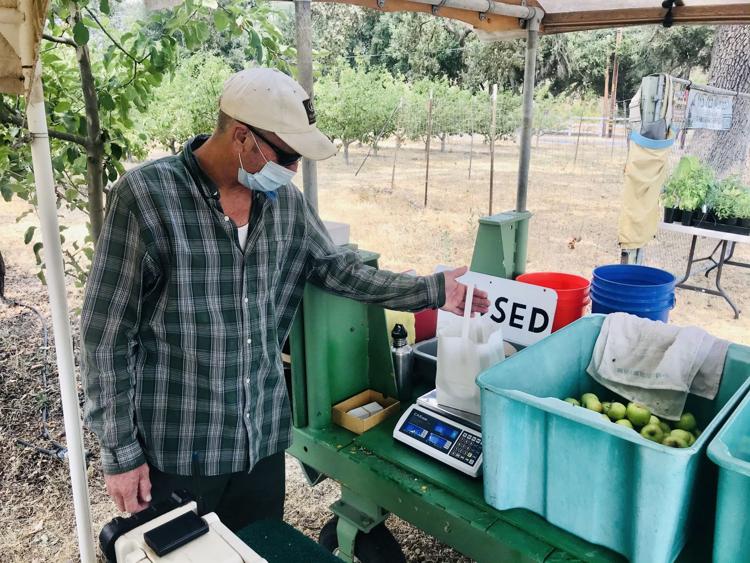 PAIRINGS Local farmers markets are still bringing in an abundance of fresh tomatoes. I love heirloom tomatoes. An heirloom tomato is an open-pollinated (non-hybrid) heirloom cultivar of tomato, i.e. a variety that has been produced in cultivation by selective breeding.
Lisa André covers local news and lifestyles for Santa Ynez Valley News. 
The business news you need
With a weekly newsletter looking back at local history.