The Santa Maria Valley is, at its heart, an agricultural community.
While strawberries and wine grapes get the most publicity, there are many more products grown in the region, including Brussels sprouts, broccoli, cauliflower, celery, lettuce, romaine, parsley, carrots, cilantro, mini sweet peppers and more.
"It's actually our largest industrial sector," Santa Barbara County 3rd District Supervisor Joan Hartmann said Saturday. "Santa Barbara County produces $2.7 billion of agricultural products a year."
Hartmann was just one of hundreds of people who took part in the inaugural Santa Barbara County Farm Day.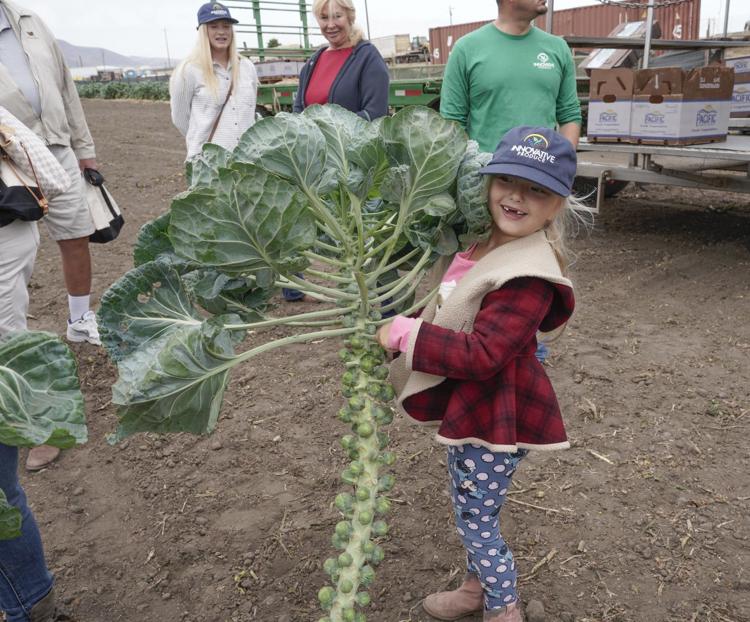 Organized by SEEAG, the nonprofit Students for Eco-Education and Agriculture, it was a day when 13 local farms and farm-related businesses opened their doors so people could come out to learn about the food they eat — where it is grown, processed and packaged before it winds up in the supermarket.
People followed the Farm Day map to visit some or all of the companies.
Innovative Produce, just west of the city, was one of the most popular stops.
Innovative Produce sits at the heart of the old Tognazzini family's Sunset Laguna Dairy.
It's a sixth-generation farming company owned by Debbie and George Adam and their son Philip.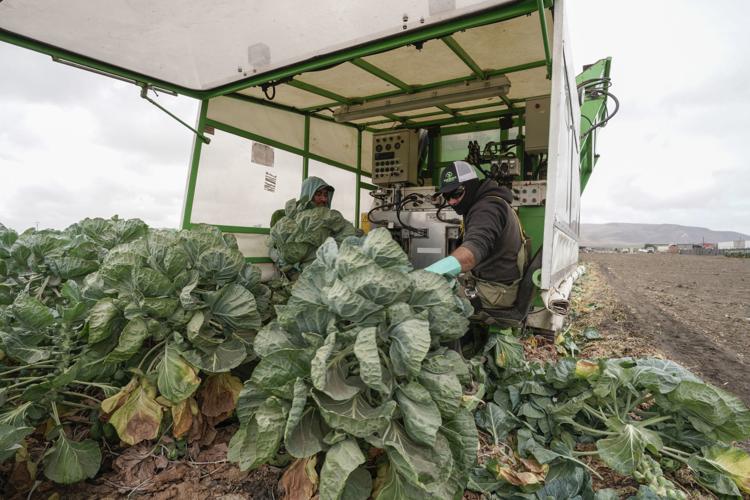 With 2,000 acres of prime agricultural land, Innovative Produce grows more than 15 different products.
"Diversity is how we stay competitive in this economic climate," said Innovative Produce General Manager Chris Wallin. "We have a Mediterranean climate here that allows us to have a longer growing season in the Santa Maria Valley.
"It's a premier region, especially for strawberries," Wallin said. "We can now produce two strawberry crops a year."
The Adam family also owns Faith Farming, a company dedicated to safe and efficient vegetable harvesting.
Wallin and his team gave the crowd a demonstration of Innovative Produce's automated harvesting operation for Brussels sprouts.
"We continue to strive for automation and efficiency," Wallin said. "Before we had this machinery, Brussels sprouts had to be hand-picked.
"And the harvester isn't something we could just go buy. We fabricate the equipment based on our specific needs and then build it in our own shop."
You have free articles remaining.
Register for more free articles
Stay logged in to skip the surveys
"Chef Rick," Rick Manson, was on hand to cook up some of the crop with his special charred Brussels sprouts with pomegranate, pecorino and white balsamic vinaigrette recipe.
"Some people turn up their noses at sprouts, but they can be amazingly tasty," said Chef Rick, whose namesake restaurant sits at 135 E. Foster Road in the old Jetty Restaurant building.
"These fields are where we get our beautiful produce," he explained. "That's one of the highlights of living in Santa Maria. The local farmers support us and we support them."
Another of the 13 stops on the day's tour was Primus Labs on Industrial Parkway in Santa Maria.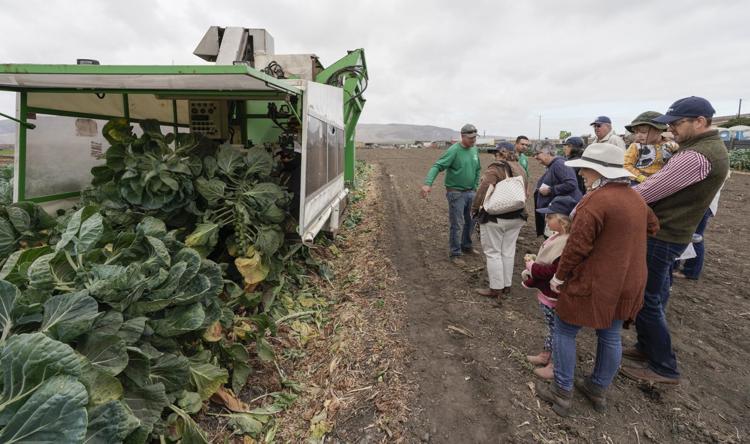 "It's more than just farm to market to table," said Adam Hughes, Primus' director of microbiology. "We're on the front line of food safety, an important player in getting safe food into people's homes, so it's farm to Primus and then to market and table."
Primus tests everything from the quality of farms' water, preharvest foods in the field and finished products before they can be shipped to grocery stores.
"Produce is our specialty," said Hughes. "We test for pesticide residue to make sure everything meets regulatory standards and store standards. The growers all want their products tested to make sure they are safe when they ship to the stores."
Primus may be headquartered in Santa Maria, but it is a nationwide company with seven micro-labs throughout the United States and Mexico.
"Here is Santa Maria, we have two mass spectrometers, a liquid mass spectrometer and a gas mass spectrometer," said Garrett Ensor, a Primus chemist who is part of the pesticide residue testing team.
"We take representative samples, put them through the appropriate mass spec to make sure each commodity meets EPA standards," he explained. "It's costly if the farmers mess up. We want to take every precaution ahead of time."
It's a job that never ends.
"We're at work seven days a week," said Hughes. "It's a big job for a small company, and a lot of work goes into making sure produce is safe before it gets to the store."
Also opening their doors to the public as part of the free Farm Day tour were Hancock College's agriculture program, Babé Farms, Bonipak Produce Co., Engel & Grey, Main Street Produce, Plantel Nurseries, Union Valley Ranch, Riverbend Ranch, The Patch and Tres Hermanas Vineyards.
The day wrapped up with a special free screening of "The Last Harvest" at the Edwards Cinema on South Bradley Road.
The film spotlights the public's growing demand for better-tasting, natural foods at a time when the agricultural industry faces a severe labor shortage.