The Cabrillo High School Aquarium reopened with a big splash recently, debuting its most extensive sea life exhibit in its 20-year history and marking over a year since the campus facility closed to the public due to COVID-19.
Students and head curators Nathan Frederick and Madeline Gottwaid and two other aquarium docents cut a ceremonial red ribbon Sept. 29 in front of community leaders and aquarium supporters to commemorate the unveiling of the facility's $150,000 interactive tide pool tank and new $100,000 filtration system.
The tide pool, which invites visitors to reach in and touch an underwater world of floating and scuttling aquatic creatures, features animals like sea anemones, sea stars and snails, hermit crabs and eels.
Frederick, a senior and third-year marine biology student at Cabrillo, said his favorite part of the overall project was helping to stock the tide pool tank with some of his favorite creatures.
"My high point was night snorkeling, where we retrieved two large kelp fish, two adolescent kelp fish and two octopi," Frederick said. "The kelp fish look exactly like kelp."
Three and a half years ago, the aquarium program set out to raise $250,000 to replace its aging 17-year old tide pool and filtration system, which Aquarium Director Greg Eisen refers to as the facility's "life support."
With the help of Eisen's marine biology students who assisted with applying for grants, and members of the community and school staff who donated and drummed up donations, the funds were raised and work began on the massive renovation project in late 2019.
"The whole process, we had a vision for a more realistic touch tank that would simulate a tide pool," Eisen explained. "Tenji came in here, looked at the space and looked at the mural, which was partially finished, and came up with the concept."
Carmel-based aquarium and aquatic exhibit design firm Tenji Inc. was hired to bring the aquarium's vision to life. By early 2020, the facility was sporting its new touch tank and filtration system, with monitoring technology and energy-efficient pumps and chillers that work day and night to keep the 5,000-square-foot aquarium's tanks clean and animals happy.
"When the school closure happened, we were going to do the ribbon-cutting but there was hardly any animals [in the touch tank]," Eisen recalled from March 2020, at the height of the pandemic.
Closure of the school also resulted in the cancellation of the public ribbon-cutting event at the aquarium — and some unexpected luck.
"Central Coast Aquarium in Avila Beach had to shut down, too, because of COVID," Eisen said. "They called and said, 'Hey, do you want some animals?' It was almost like a blessing in disguise."
In addition to the new equipment and exhibit, local artist Vicki Andersen also completed a more expansive wall mural behind the new touch tank that depicts local scene, Purisima Point, and seemingly transports visitors out and into the sea.
"The whole thing has exceeded our expectations," Eisen said. "The way it turned out and the way our students can be in here interacting — and it's accessible to everybody, where the old system wasn't — is really cool."
Photos: New Interactive Tide Pool unveiled at Cabrillo High School aquarium
092921 Cabrillo tide pool 04.JPG
Updated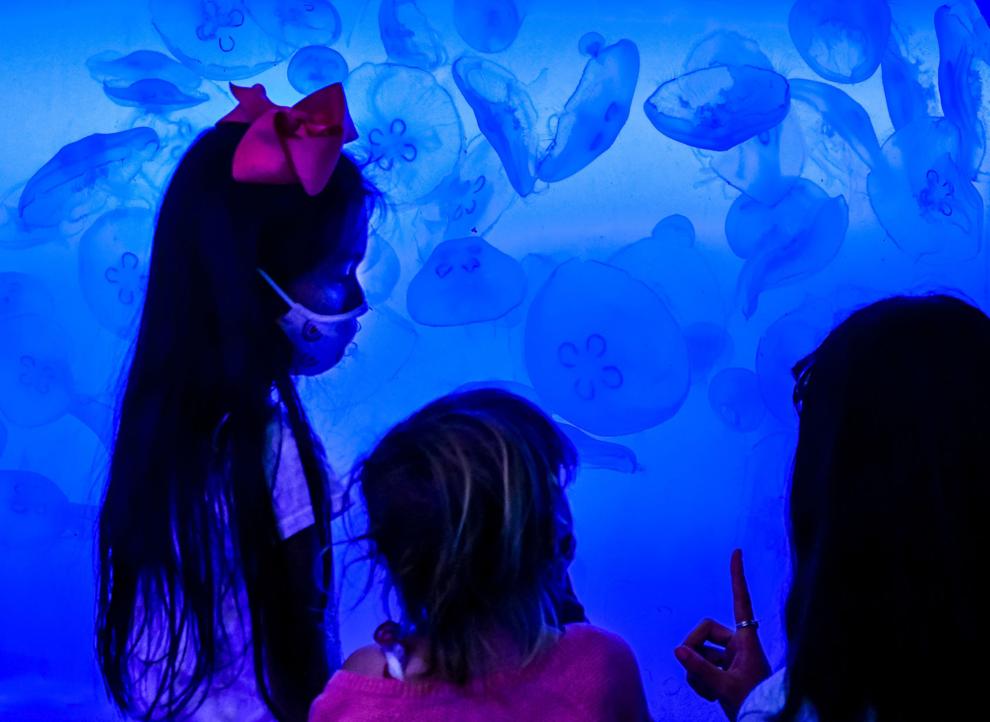 092921 Cabrillo tide pool 08.JPG
Updated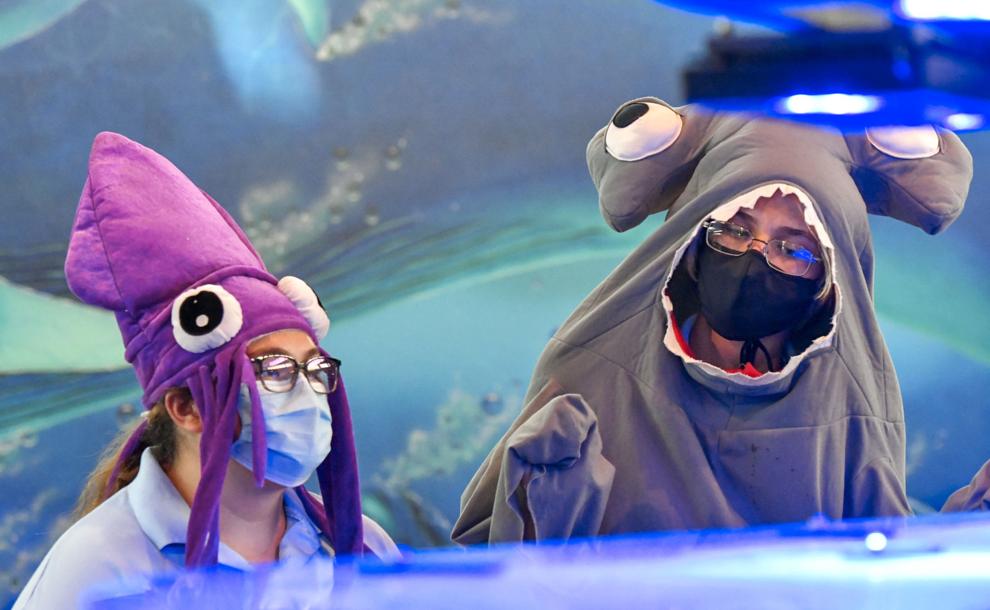 092921 Cabrillo tide pool 01.JPG
Updated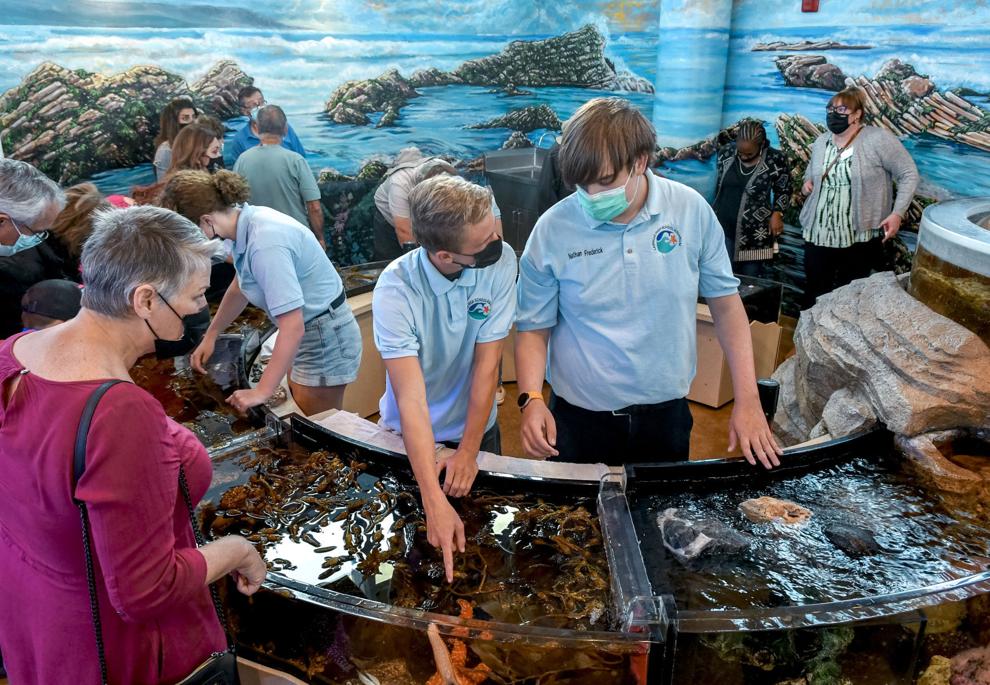 092921 Cabrillo tide pool 02.JPG
Updated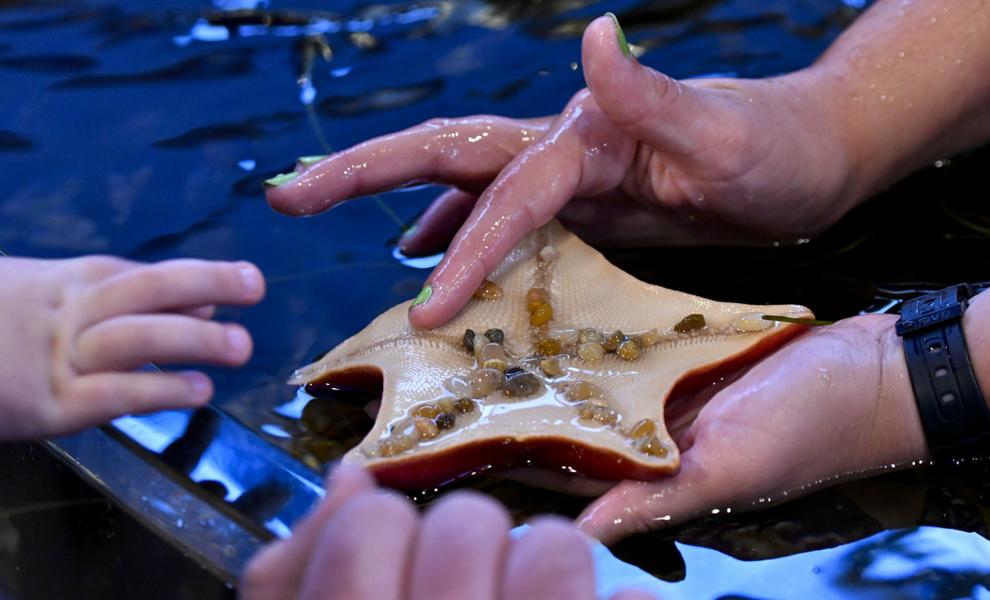 092921 Cabrillo tide pool 03.JPG
Updated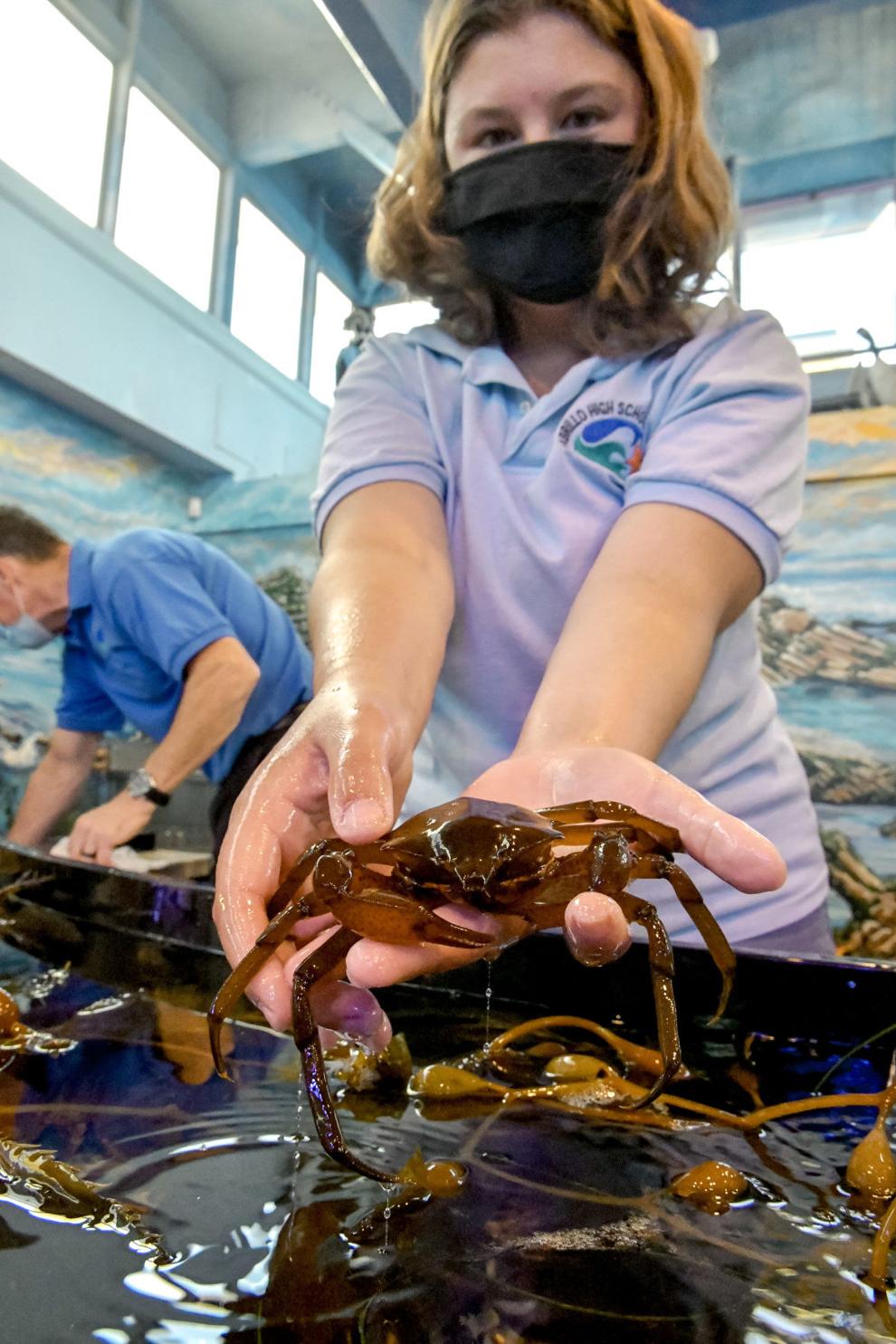 092921 Cabrillo tide pool 05.JPG
Updated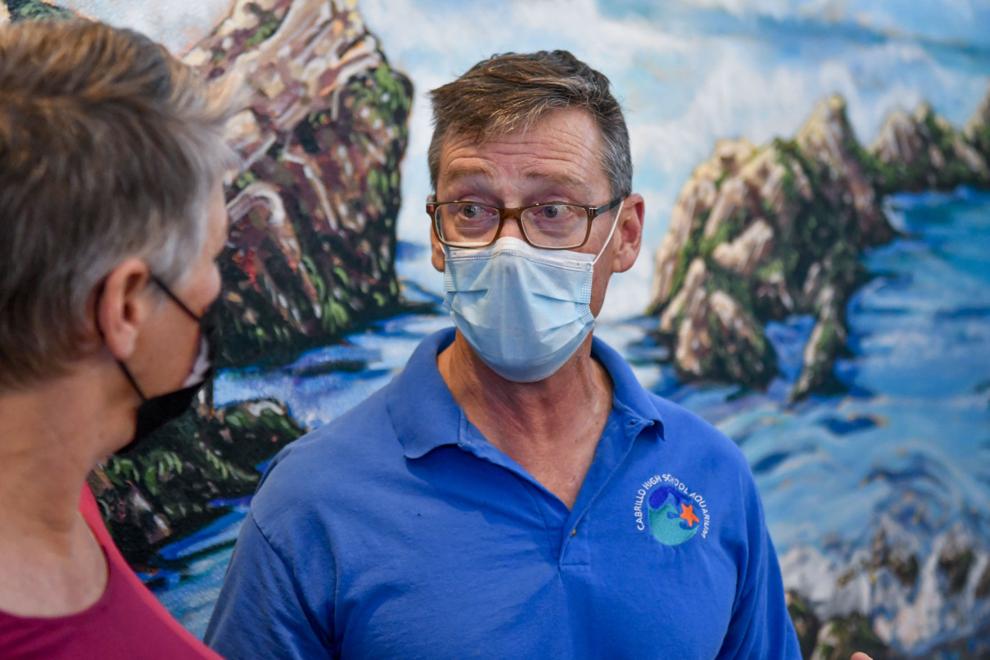 092921 Cabrillo tide pool 06.JPG
Updated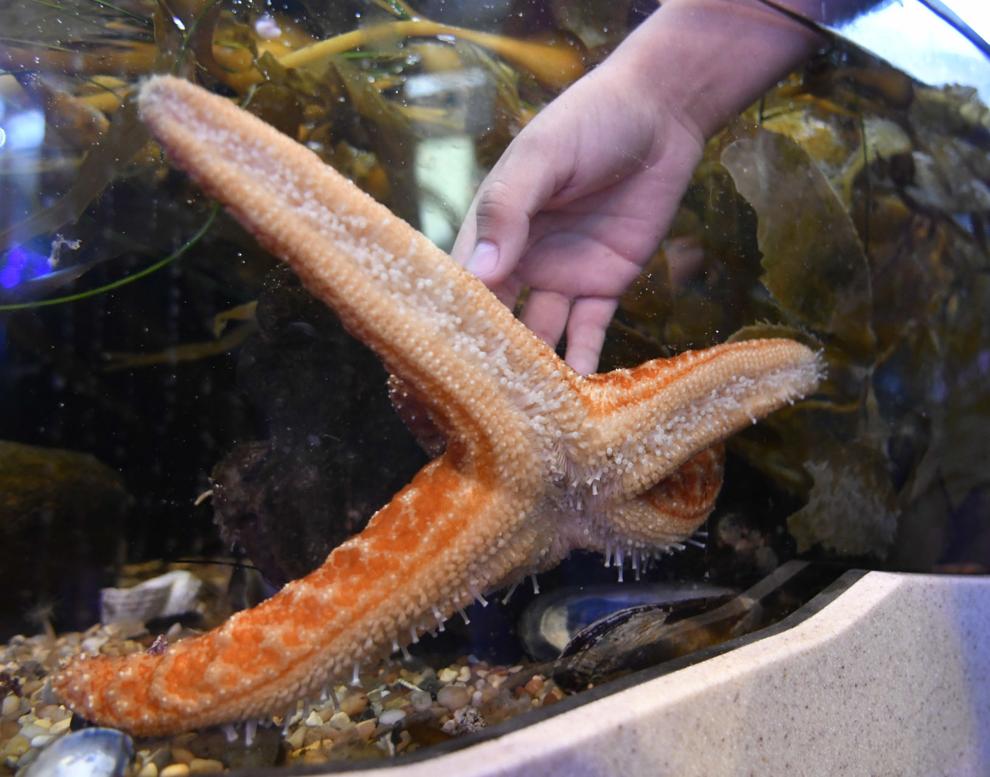 092921 Cabrillo tide pool 07.JPG
Updated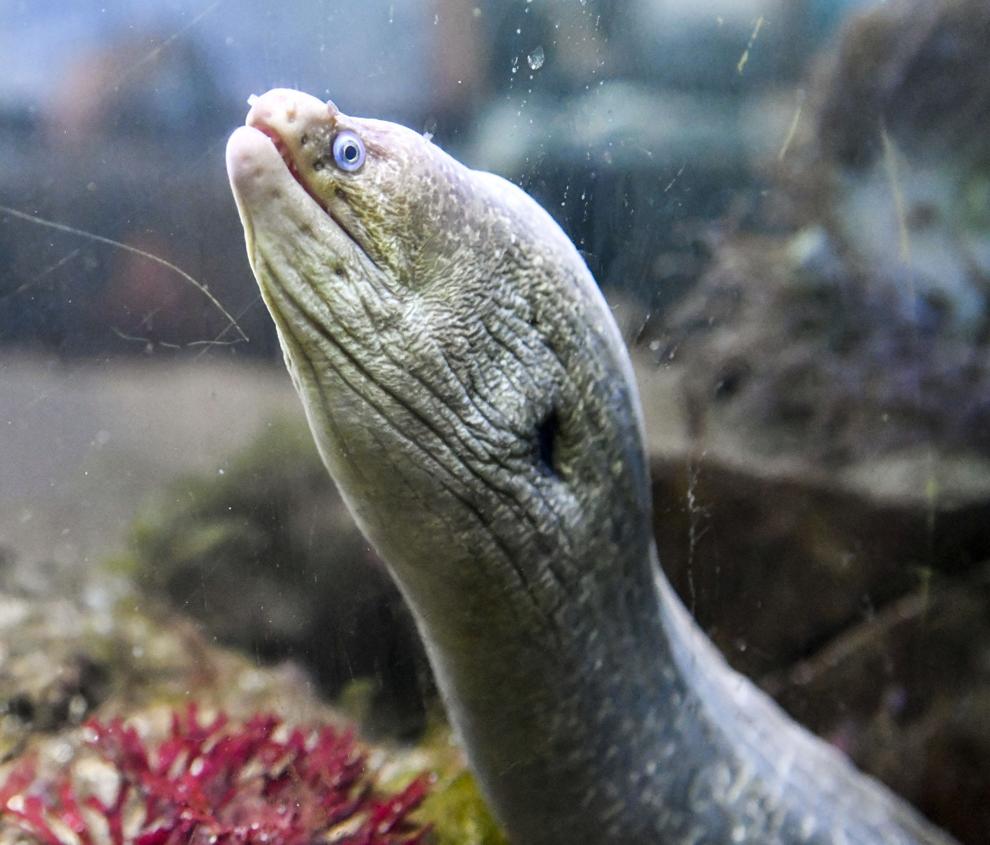 092921 Cabrillo tide pool 09.JPG
Updated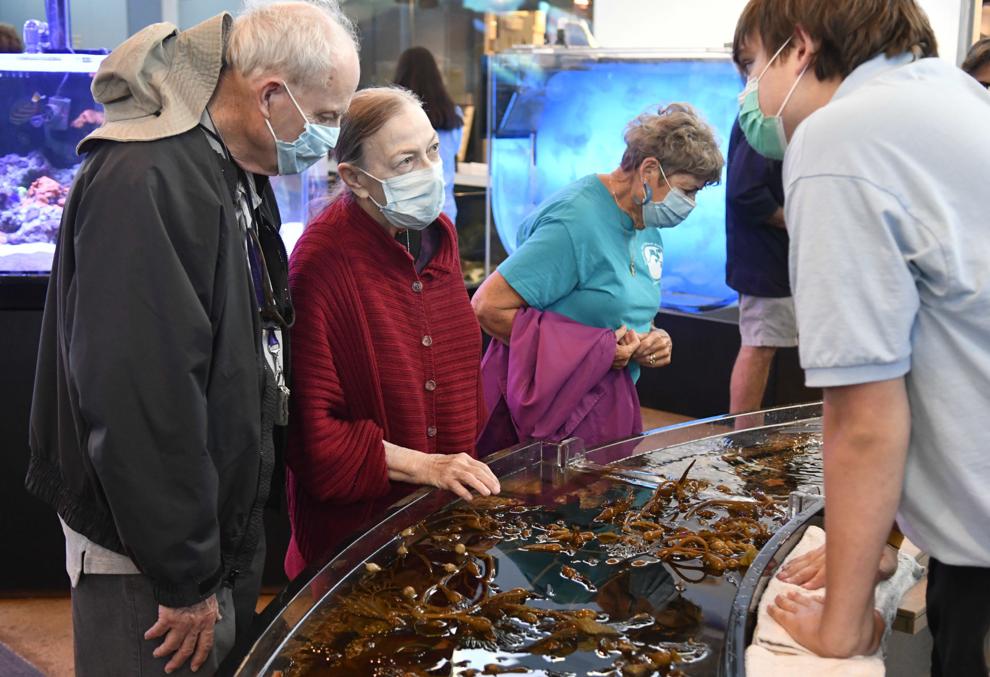 092921 Cabrillo tide pool 10.JPG
Updated