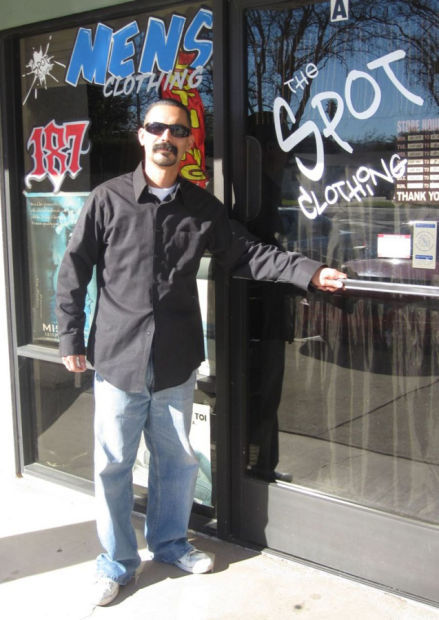 Location: 701 E. North St.
Hours: 10:30 a.m. to 8 p.m. Monday through Saturday
What is your job title? This is a family business. We all do everything. All for one, one for all. No titles.
You have free articles remaining.
Would you describe your job? We all pitch in and do whatever needs to be done, from waiting on customers to arranging displays.
How long have you had the job? About two years.
How did you get the job? My cousin, Elena Melgoza is a fashionista. She was always interested in fashion. Since she was in school her friends would ask her fashion opinion. She would help them get their attire together for special occasions.
She had the idea for a store and we opened the (men's and women's clothing) store two years ago. We did not start out with a business loan. But with the help of family and friends the business came together. We could not hire contractors. We had to do everything ourselves. So I did manual labor, put up drywall, painted, etc.
What do you like most about doing your job? It is rewarding to have a business in the community you grew up in. I like being able to help friends and family, to provide the community with brand-name products at affordable prices.
What do you find most challenging? Finding fashion products for everyone is a challenge. We have a small store and try to provide a diverse line of merchandise.
What do you do in your spare time? I spend time with my extended family. I attend kids' soccer games, Little League games, etc.
Is there anything you want to add? We are a new business and interested in customer input.
If you would like to be featured in this column or suggest someone to be featured, contact Frank Young at thats-30@youngreport.com.