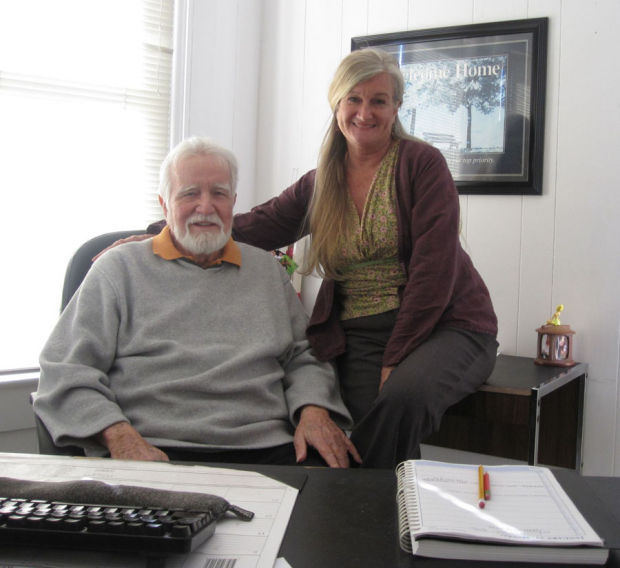 Business: Tower Property Management
Location: 307 E. Ocean Ave.
Hours: 9 a.m. to 5 p.m. Monday through Friday
What products and services do you offer? We specialize in residential rental management and maintenance services.
Who are your customers? We have owners of property. Many are Air Force families who bought a house while stationed at Vandenberg, transferred to some other base but wanted to keep their Lompoc house. We manage it as a rental for them. The tenants mostly live in Lompoc with a few spread out in the Central Coast
You have free articles remaining.
How many people do you employ? We employ nine people.
How long have you been in business? We purchased the business in 2004. This is a family business. My daughter Glenda Jones is my partner.
How did you get into this business? I've always been in construction and management. I was vice president in charge of all construction for Motel 6 in the United States including Hawaii. In that capacity I had to use a lot of subcontractors. I could see that they could use some assistance in managing their business; that's how I got the idea for a new business.
In 1967, we started a business, Capital Management in Santa Barbara, which managed the business affairs of subcontractors. We subsequently got out of that business.
In 2004 I heard by word of mouth that Tower Property Management was for sale. I was interested and bought the business. It was a chance to serve Lompoc.
What do you like most about owning your own business? We like working with people, employees and clients. We like helping people with their problems, assessing the issue and coming up with a solution and implementing it. It is very satisfying. We welcome challenges.
What do you find most challenging about owning this business? Emergency calls for plumbing repairs that come at all hours of the day and night.
What do you do in your spare time? I develop and maintain three websites.
If you would like to be featured in this column or suggest someone to be featured, contact Frank Young at thats-30@youngreport.com.