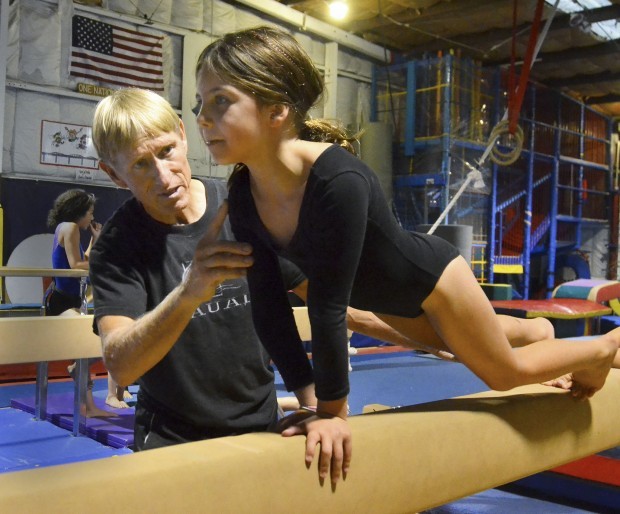 Business: Gymnastics North
Location: 1501 E. Laurel Ave.
Hours: Monday through Friday, 4 to 7 p.m.; Saturday 9 a.m. to noon
What products and services do you offer? Besides the gymnastics classes, my wife Debra and I offer birthday parties, team parties like sports teams, and field trips for schools and scouting troops and other youth groups. We have pre-school play trips, mini-camps, one day holiday camps, and weeklong camps. We also offer playground equipment, supplies and inspections. I am a certified playground inspector.
You have free articles remaining.
Who are your customers? We have people from Lompoc and the Village. We have Santa Maria, all the way from Santa Ynez, Solvang and Buellton. The real customers are the children ages 1 through 15.
How many people do you employ? We have five part-time coaches besides ourselves. I am head coach and Debra is office manager.
How long have you been in business? We have been in business in Lompoc for 25 years, six years in Pullman, Wash.
Are you doing anything special for your business anniversary? To celebrate 25 years in business, we had a "balloon pop" all last week. Gymnastics students popped balloons for various prizes. Each kid got a balloon. Inside the balloon was a note. The prize was written on the note. Prizes were things like pencils, puzzles, coloring books, T-shirts and discounts for the parents.
How did you get into this business? I went to Washington State University on a gymnastics scholarship. Graduating with a BS degree in Physical Education, I worked for a couple years as a coach. I decided to put my work, education and gymnastics experience to good use. In January 1981 I opened the doors to Gymnastics North. At the time I was living in Pullman, Wash. My wife and I began with a small gym on the third floor of an old high school. It was hot in the summer and dependent on a cantankerous furnace in the winter. In 1987 we brought our business to the moderate climate of Lompoc. We had no facility or clients. But it was a leap of faith that worked.
What do you like most about owning your own business? In this business we see children grow. One girl who started as a 2-year-old tumble-tot eventually became a coach for the business when she became 18 years old. We have people who started 25 years ago now bringing their children to gymnastics.
What do you find most challenging about owning this business? It is challenging to keep up with a fluctuating economy.
What do you do in your spare time? We take a ballroom dance class together, swing, waltz, Rumba, cha-cha, fox-trot. Debra plays the flute in the Valley Wind Ensemble. And I am a handyman.
If you would like to be featured in this column or suggest someone to be featured, contact Frank Young at thats-30@youngreport.com.