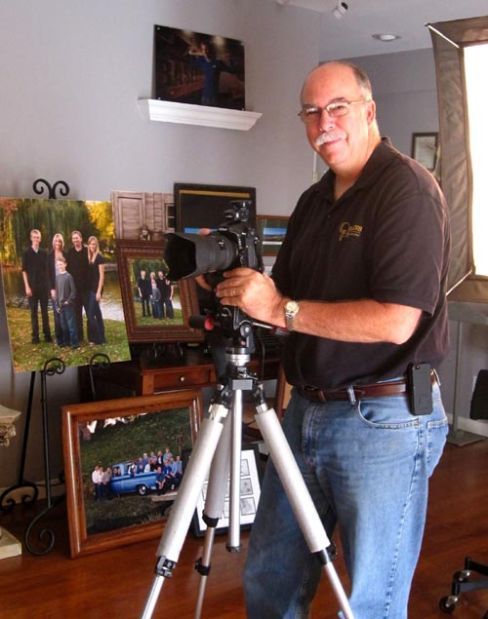 Business: Collins Photography
Location: 1191 Pellham Drive, Lompoc
Hours: By appointment only.
What products and services do you offer?
I offer photographic services as well as retouching and restoration of images.
My customers are mostly high school seniors and families.
How many people do you employ?
You have free articles remaining.
How long have you been in business?
I have been in business about 17 years.
How did you get into this business?
I got my first camera when I was 5 years old and I've been taking pictures ever since. I did four years at Vandenberg Air Force Base as a law-enforcement specialist and 26 years with the Lompoc Police Department. In my off hours I was photographing. When I was at the base, I took a lot of pictures of some of the scenery out there, which is really beautiful. I like taking pictures of people. It just kept growing and growing; finally it turned into a business. Seventeen years ago it was more part-time till I retired from the Police Department. Then it became full-time business. I really enjoy photographing people more than scenery.
What do you like most about owning your own business?
I enjoy dealing with people. I'm willing to help people as much as I can. If someone needs something special, I'm willing to work with them. I had a client in Virginia who used to be a client here and wanted some restoration work done.
What do you find most challenging about owning this business?
Staying up with technology as it changes from day to day. Each year I go to school to learn new techniques, to increase my skill level. There's a weeklong school at the University of San Diego that I go to every summer. I attend conventions every year and take the classes that they offer. Conventions are sponsored by the Professional Photographers of America and Professional Photographers of California. I also go to trade shows.
What do you do in your spare time?
I enjoy baseball. I like photographing baseball. I like the action shots. Combine baseball and photography and I'm in heaven.
If you would like to be featured in this column or suggest someone to be featured, contact Frank Young at thats-30@youngreport.com.