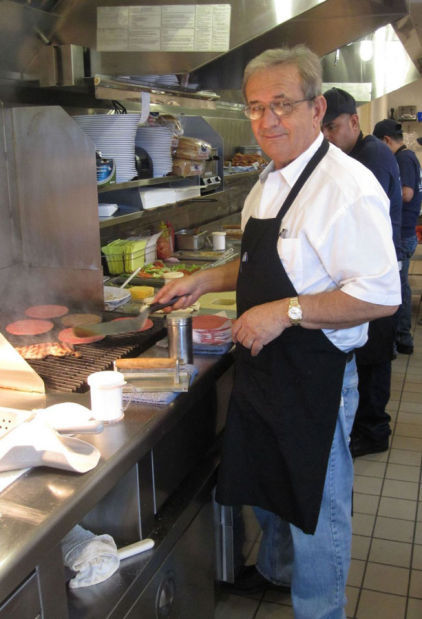 Business: Village Burgers
Location: 3787 Constellation Road, Vandenberg Village
Hours: 10:30 a.m. to 9 p.m. seven days a week.
What products and services do you offer? We offer made-to-order hamburgers, french fries, salads, a selection of sandwiches as well as wraps, hot dogs, and a chicken dinner and fish dinner.
Who are your customers? The people of the Lompoc and the base. A lot of people from the Air Force.
You have free articles remaining.
How many people do you employ? I employ about 25 people.
How long have you been in business? I started in 1974. I opened Village Burgers on Dec. 1.
How did you get into this business? I came from the old country, Greece, in 1970. I wanted to come here and make something. My first job was in a restaurant.
While I was working in several restaurants, I learned the trade, perfecting my menu. I love the trade. There was an opportunity and I took it.
So in 1974 I opened a restaurant in Anaheim and later Riverside. I opened six stores there. I wanted to raise my kids on the Central Coast and in 1998 I started Orcutt Burger.
What do you like most about owning your own business? I like working with people, working with the community.
What do you find most challenging about owning this business? Most challenging is to perfect the food, make it whatever you think is best to attract the customers.
What do you do in your spare time? Right now I don't have spare time. Opening a new restaurant is a lot of work.
Is there anything you would like to add? In the near future, I plan to open for breakfast, starting at 7 a.m.
If you would like to be featured in this column or suggest someone to be featured, contact Frank Young at thats-30@youngreport.com.