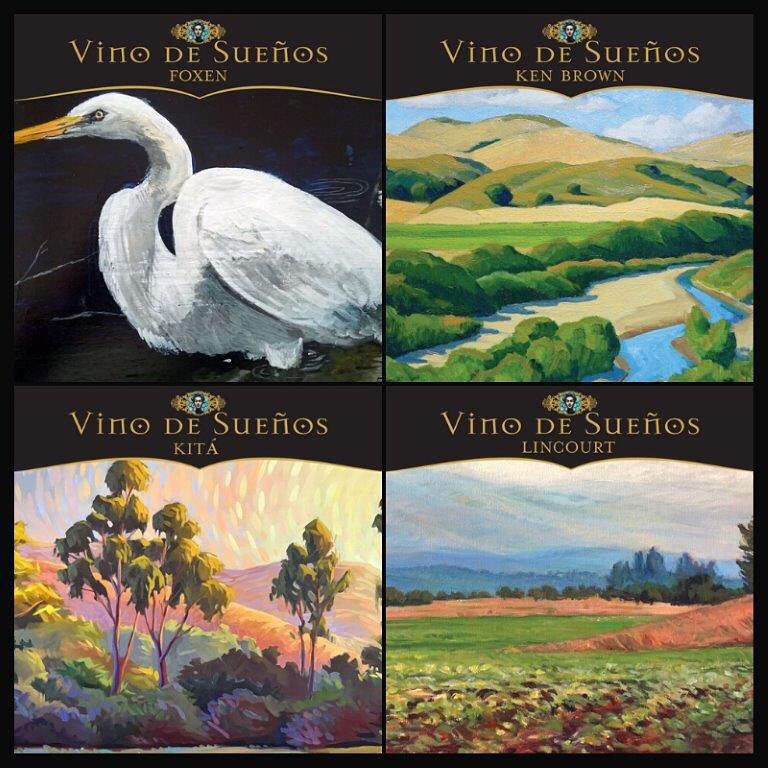 The Santa Barbara Vintners Foundation has announced its sponsorship of the 12th annual Vino de Sueños art auction and wine sales event slated for Saturday, 3 to 6 p.m. at Santa Ynez Valley Marriott in Buellton. The fundraiser benefits ranch, vineyard and farm workers in the Santa Ynez and Los Alamos Valleys.
President of the Vintners Foundation, Jessica Gasca, reports that the organization has contributed $10,000 to this year's event.
"We are so excited and proud to be able to increase our level of sponsorship for this amazing one-of-a-kind event," Gasca said. "Not only does the event benefit the hardworking people that support local viticulture, this "wine of dreams" project honors the work they do – work that helps both vintners' and workers' dreams come true."
Hosted by People Helping People of the Santa Ynez Valley, the event will feature twelve wineries that have each donated bottles of wine to be labeled with original works of art created by a local artist.
You have free articles remaining.
The specialty wines will be available to taste at the event and winemakers and artists will be on hand to meet event guests.
A silent auction as well as appetizers and live music will round out the event. 
People Helping People (PHP) is inviting the public to attend its 12th annual benefit wine release celebration, Vino de Sueños (Wine of Dreams), which raises funds to support services provided to farm, ranch, and vineyard workers and their families in the Santa Ynez and Los Alamos valleys.
The Wildling Museum of Art and Nature will present Santa Barbara County & Beyond: Recent Photographic Landscapes" by George Rose, an exhib…
Lisa André covers Valley Life for Santa Ynez Valley News.