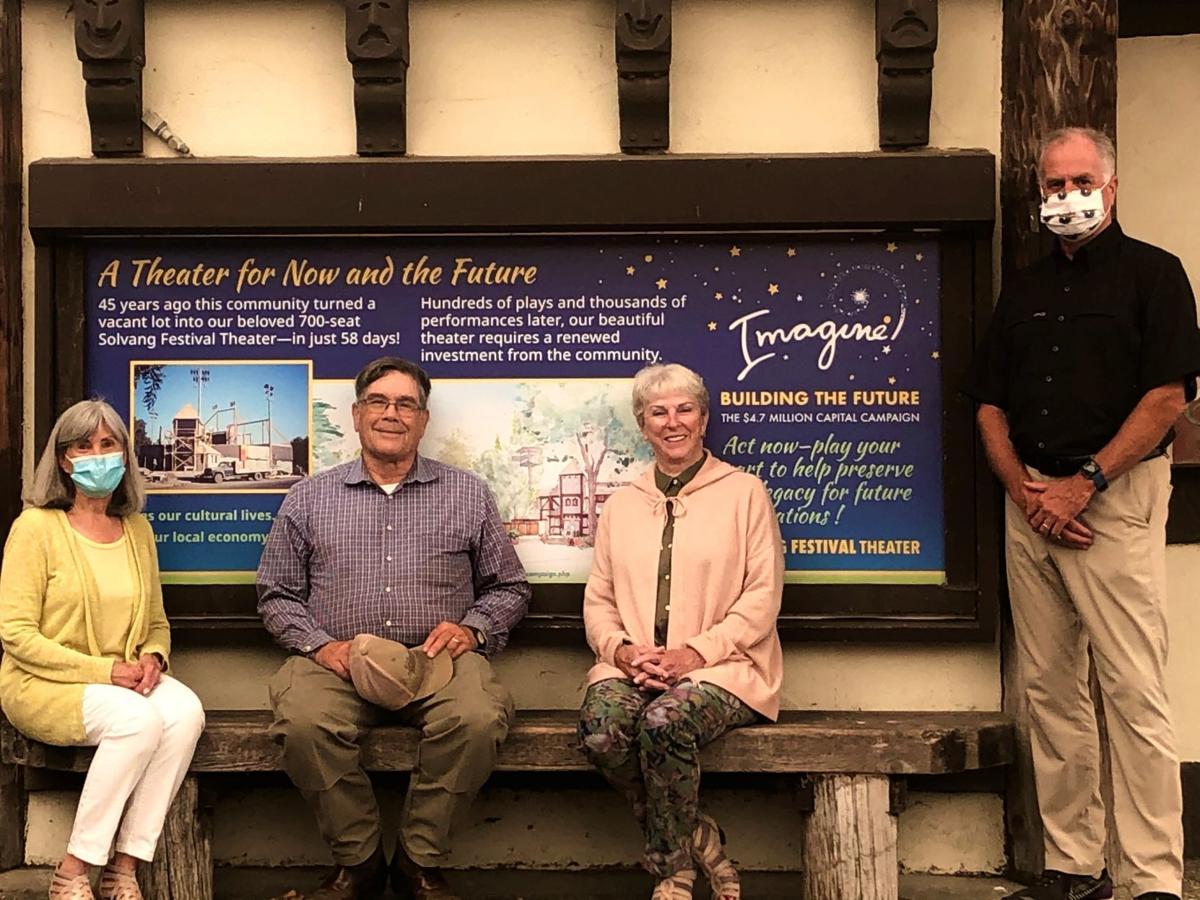 The Solvang Theaterfest recently received a contribution of $150,000 from the Hans Skytt Family Charitable Unitrust for the $4.7 million capital campaign, "IMAGINE! Building the Future." 
The theater has raised 53% of its $4.7 million goal for the purpose of improving the theater's infrastructure, accessibility and technical capabilities. 
As a part of their donation, Ed and Rachek Skytt have opted to name the theater's control booth in memory of their late father, Hans F. Skytt, according to a theater spokesman. 
Hans Skytt was born in Solvang to parents Betty R. and Hans C.D. Skytt, in 1920.
He eventually returned to his birthplace with wife Kathryn C. Sweetser after serving in World War II with the United States Army Air Corps. He joined his father — a Danish-trained carpenter considered to be an integral part of the Solvang's establishment — and brother Evald in the family business, the Solvang Mill and Lumber Yard.
Hans Skytt continued to purse other commercial ventures, including the development of the Royal Copenhagen Motel, further building upon his family's legacy. 
The maintenance of Solvang's Danish heritage was important to Hans Skytt, the spokesman said, which had included the restoration of the giant clock located on Mission Drive and Atterdag Road. 
"We are honored by the generosity of the Skytt family," said Solvang Theaterfest board member Carol Anders. "[The Skytt] legacy and longtime commitment to our Valley will now be an integral part of our refurbished theater."
The Solvang Theaterfest construction project is slated to break ground in the fall of 2021.
For more information, visit www.solvangfestivaltheater.org
Lisa André covers local news and lifestyles for Santa Ynez Valley News. 
The business news you need
With a weekly newsletter looking back at local history.