Tom Stoppard's "Arcadia" is considered one of the greatest plays of its time.
PCPA's production, opening Thursday, Aug. 16, at the Marian Theatre in Santa Maria, and continuing through Aug. 25, will then transfer to the Solvang Festival Theater from Aug. 30 to Sept. 9.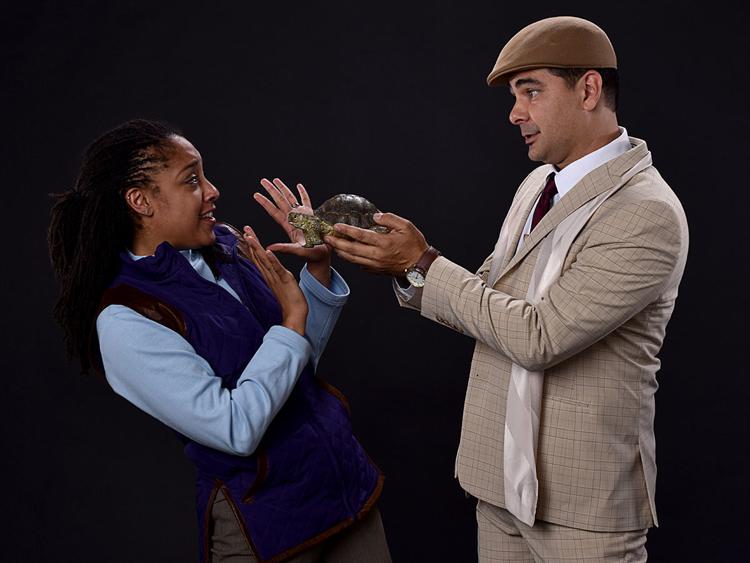 "Arcadia" is a romantic mystery set in the elegant Coverly estate and taking place in both 1809 and 1993. In the 1800s, we are introduced to the precocious 13-year-old Thomasina and her tutor Septimus Hodge. The young pupil asks, "If we can mathematically chart a bell curve, then why not a bluebell or a rose?" We are witness to this genius of a girl who proceeds to devise a mathematical equation that would not be acknowledged for 100 years.
In the late 20th century, we meet a patronizing academic, Bernard Nightingale, who has found a few scrawls in notes and in a book believed to have belonged to the poet Lord Byron. He deduces Byron was at the Coverly estate one weekend and was challenged to a duel. Nightingale is convinced that Byron killed a Mr. Chater, solving the ages old question of Byron's mysterious departure from the British Isle to France in 1810.
Back in time, Thomasina is pondering the law of thermodynamics and realizes that it eventually spells out the inevitable end of civilization, the world and all things in the universe.
Once again, Roger DeLaurier directs PCPA's "Arcadia." The 1999 staging, which ran in the Severson, remains the only PCPA production to date to ever be held over for an extended run.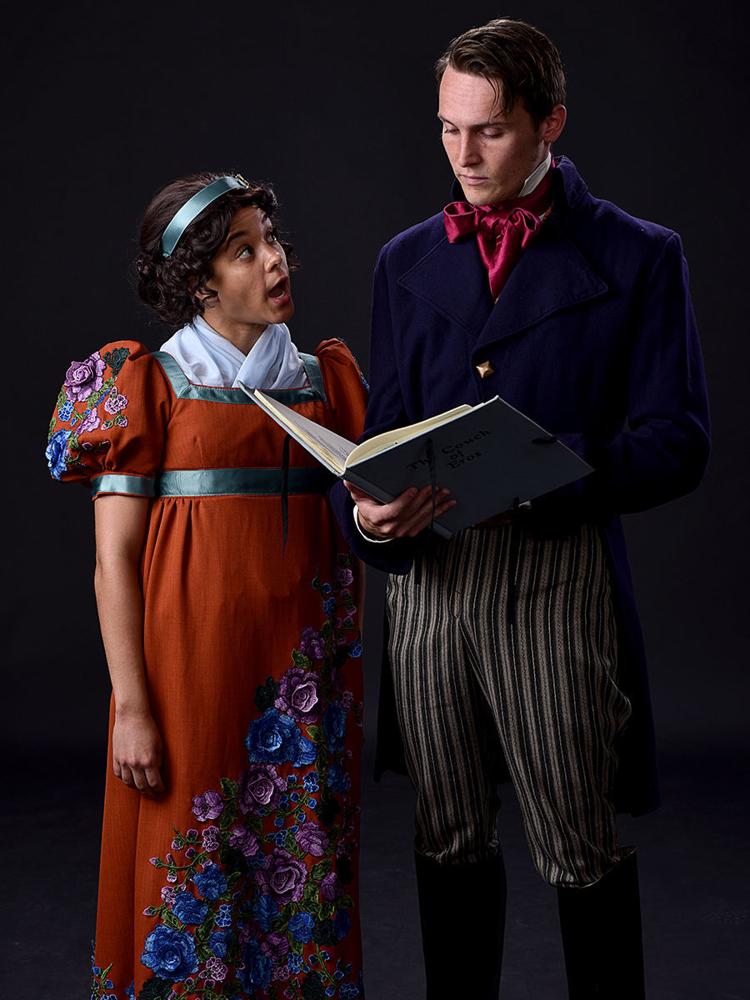 The cast includes resident artists Peter S. Hadres as Jellaby, Polly Firestone Walker as Lady Croom, Andrew Philpot as Captain Brice, Amani Dorn as Hannah Jarvis, Katie Fuchs-Wackowski as Chloe Coverly and George Walker as Bernard Nightingale. Guest artists include Grace Theobald as Thomasina Coverly, Luke Myers as Septimus Hodge, Ben Abbott as Ezra Chater, Paul Henry as Richard Noakes, Wallace Bruce as Valentine Coverly and Griffith Munn as Gus and Agustus Coverly.
The creative team includes scenic designer Jason Bolen, costume designer Sara Curran Ice, lighting designer Tim Thistleton, sound designer Elisabeth Weidner and stage manager Zoia N. Wiseman.
"Arcadia" was first produced in 1993 at the Royal National Theatre in London with a New York run beginning in March 1995. Both productions were directed by Trevor Nunn.
It won the Laurence Olivier Award for Best New Play and the Tony Award for Best Play.
Stoppard won the Academy Award for his screenplay for "Shakespeare in Love" in 1999.