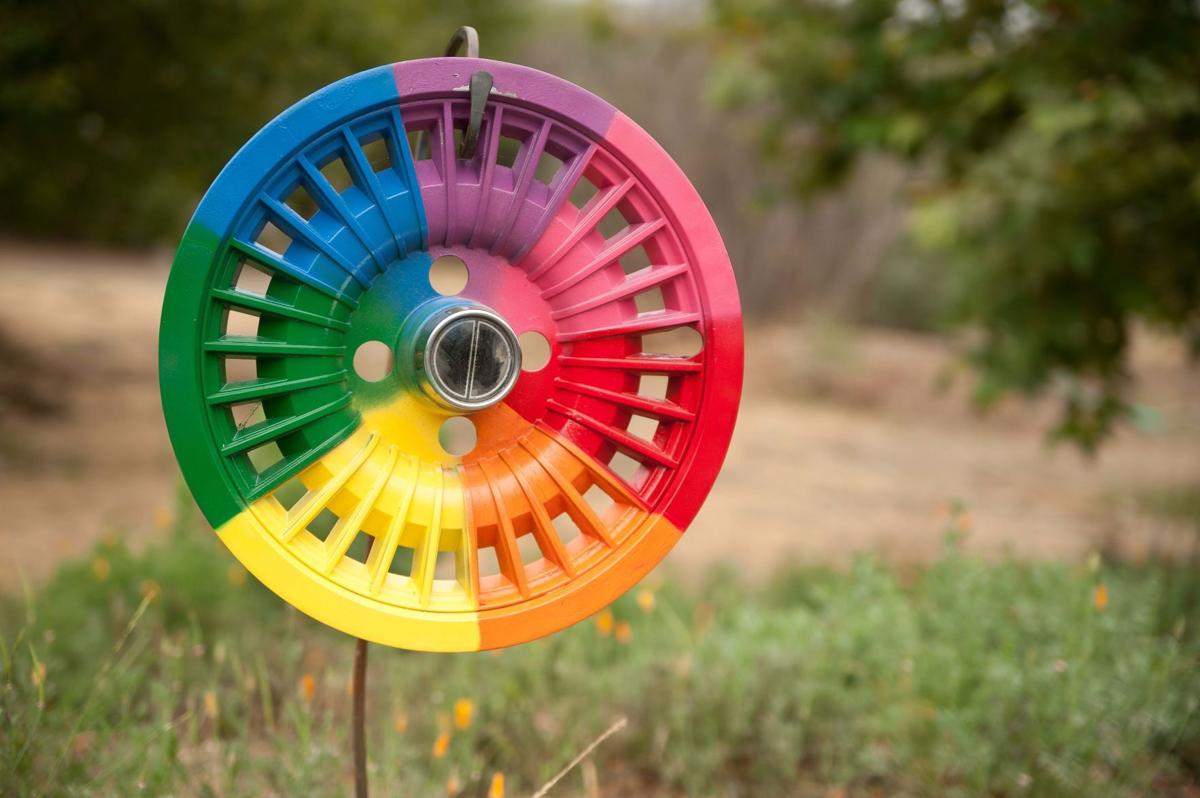 The Wildling Museum of Art and Nature was recently awarded a $3,000 grant by the Buellton Arts and Culture Committee for the installation of a new public art project dubbed Nature Takes the Wheel: A Public Art Project with Upcycled Hubcaps.
For the project, the museum is inviting community participation before Aug. 20.
A museum spokeswoman said the project is currently underway as the first round of nine reimagined hubcaps is being installed at the Santa Ynez Valley Botanic Garden. With enough participants, organizers hope to extend the project to those local Buellton businesses that would like to display additional artworks throughout the city.
With the grant funds, the museum was able to hire a team of artists that include Kiana Beckmen and Carolyn Dorwin, headed by local art therapist Stacey Thompson, to lead the community arts project, which invites locals to paint and embellish hubcaps into nature-inspired artworks.
The team of artists are currently collecting hubcaps and art supplies, and preparing hubcaps for participant use, said the spokeswoman, adding that supplies will be provided as needed.
Art submissions should be dropped off at the Wildling Museum by 5 p.m. Thursday, Aug. 20, to be varnished for protection. Artworks will be installed at various outdoor locations, primarily in Buellton, through Oct. 31. Participants will be notified of their hubcap's location once installed.
"We are grateful to the city of Buellton for funding our first public art project that will encourage community members to upcycle used hubcaps into fun works of art for the whole community to enjoy," said Stacey Otte-Demangate, Wildling Museum executive director. "The project is a great expression of our mission to celebrate nature through art and encourage sustainable practices such as recycling and upcycling. We encourage all ages to participate and we look forward to seeing what folks create."
The project marks the musem's first public art initiative.  
The Sprague Butterfly Pavilion showcases a number of butterfly species like the Monarch, swallowtails, longwings and Gulf Fritillaries.
"I used think that I just wanted to do screenwriting," Loos said.  "Now I'm not sure. I was able to have some experiences with production."
Lisa André covers Valley Life for Santa Ynez Valley News. 
Stay up-to-date on what's happening
Receive the latest in local entertainment news in your inbox weekly!