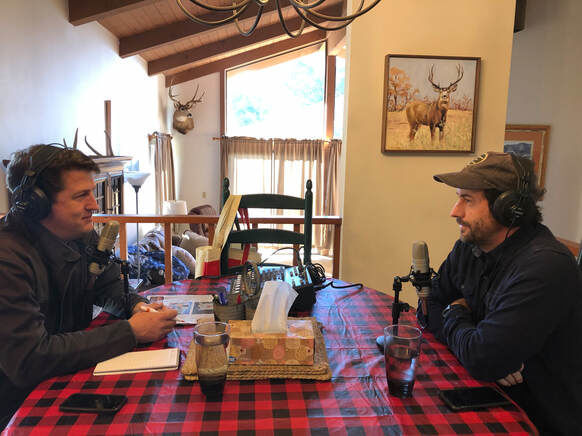 Executive Director of the Central Coast Film Society Daniel Lahr has launched the new podcast "Take 18" which offers updates on movie news and interviews with film industry professionals and filmmakers on the Central Coast, from Monterey to Ventura counties.
"Take 18 is a great way for people to stay up-to-date with what is happening locally in the film industry," said Lahr. "We explore the entertainment industry and help educate and inspire filmmakers out there."
Lahr's most recent podcast interview featured San Luis Obispo County resident David Hardberger, who has worked on visual effects for sci-fi movies Star Trek, Star Wars: Return of the Jedi, Bladerunner, Lord of the Rings and Spaceballs.
Prior to that, the podcast host also interviewed local resident Allen Maris, a special effects supervisor for VFX who has worked on major motion pictures such as Robin Hood (with Russell Crowe), Prometheus and the most recent AD Astra with Brad Pitt.
According to Maris, AD Astra contains recognizable scenes of Cachuma Lake and Highway 154, and a few stunt scenes in San Luis Obispo.
The film society provides lectures, panels, screenings and other platforms for celebrating cinema and media arts on the Central Coast.
Lisa André covers Valley Life for Santa Ynez Valley News. 
Stay up-to-date on what's happening
Receive the latest in local entertainment news in your inbox weekly!