The time that Orcutt resident David Oliver spent in the Navy was cut short in 2013, a year after an attack on his unit by an Afghanistan police officer.
The traumatic event, known as a "green-on-blue" attack, inspired the Aug. 31 release of a self-produced album.
Titled "Welcome Home," Oliver's album coincided with the controversial pull-out of U.S. troops from Afghanistan during a two-week period from Aug. 15-30 this year.
The album is culmination of several years of do-it-yourself work, an effort that has earned Oliver an increasing presence on the local stage and through internet streaming, which he ultimately hopes will reach veterans who struggle. 
Going under the stage name of Doc Oliver, he performed at the 2021 California Mid-State Fair in Paso Robles last summer after another musician dropped out at the last minute. His music has earned him opening acts for country musicians Justin Moore and John Pardi, and his songs are streamed on Spotify. 
The Mid-State Fair was particularly meaningful for Oliver because of his mother, who is from Paso Robles and passed away several years ago. 
"I didn't get paid a lot, but success isn't measured in finances," Oliver said. "It's measured in lives connected to give a single soul something to relate to."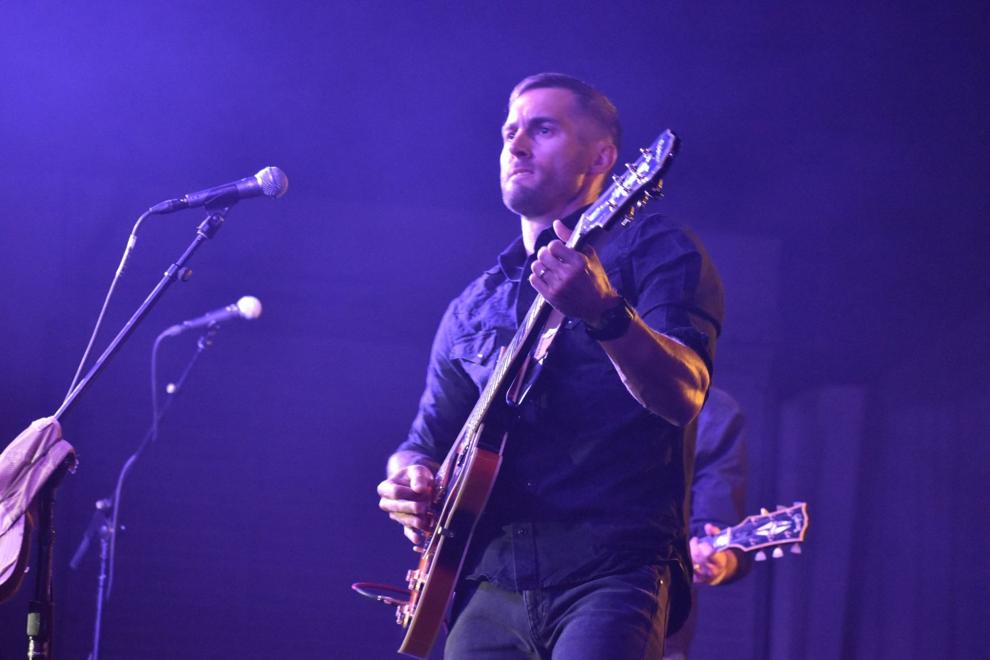 Enlisting in 2010, Oliver deployed to Afghanistan as a Fleet Marine Force (or FMF) corpsman, or the Navy equivalent of a combat medic, serving with U.S. Marine detachments. 
Oliver made two deployments, one in 2011 to the Garmsir District in Helmand Province. He deployed again in 2012, this time with the 3rd Marine Division when he joined a 12-man team to the District Chief of Police headquarters near Forward Operating Base Dehli, also in Helmand.
On Aug. 10, 2012, Oliver was working out in the base's gym with several other Marines when a young man, an Afghanistan national who was living on the base, walked in and opened fire, killing Staff Sgt. Scott Dickinson, Cpl. Richard Rivera, and Lance Cpl. Gregory Buckley. The incident made national headlines and the loss crippled Oliver's team, forcing them to return home, he said. 
Since returning home, Oliver has focused on channeling his experience through music and in songs such as "Helmand." Other songs, such as "Elmer's" and "Vietnam Man," a song that was inspired by an encounter with a homeless man at a Shell Beach liquor store who was a Vietnam War veteran, according to Oliver. 
In his song "All and All," Oliver sings about asking God for strength. 
Oliver believes the Afghanistan pull-out has triggered painful memories for the veterans who served there during the last two decades. After his unit returned, four of his Marine friends committed suicide, according to Oliver. 
"These songs are about real subjects, like PTSD and combat and death, things that people don't want to talk or sing about," Oliver said.
Oliver credits some organizations with marketing the album, including the Semper Fi Fund. He has reached out to other organizations, such as Wounded Warriors and actor Gary Sinise, who is known for supporting veterans.
"This is art, this is how I was feeling at a certain point in my life," Oliver said. "The music I'm producing is to get our disconnected veterans together."