Chamber concert
Musicians from the Santa Maria Philharmonic will perform in "A Summertime Enchanted Evening" from 7 to 9 p.m. Saturday, July 14, at the Monarch Club, 1645 Trilogy Parkway, in Nipomo.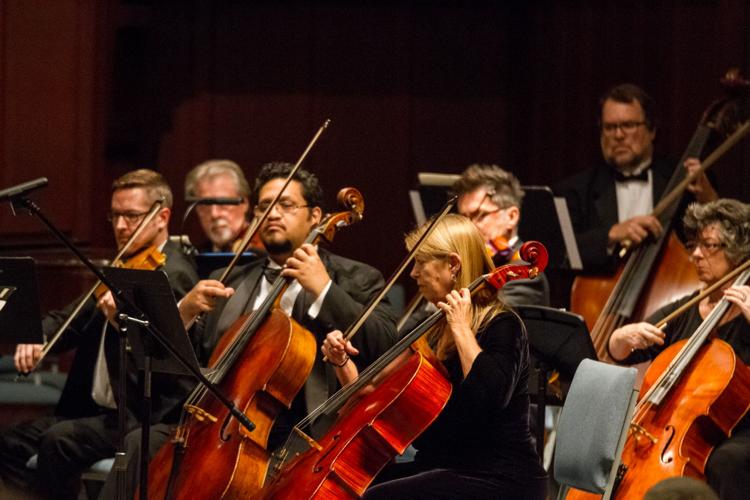 The program of chamber music will include works by Mozart, Beethoven, Manuel de Falla and others. Performers will be Maestro Michael Nowak, viola; Mary Beth Woodruff, violin; Hilary Clark, cello and Lynne Garrett, piano and violin. 
Tickets are $20 and can be purchased at the door.
Add dinner to the evening's menu at Adelina's Bistro, located inside the Monarch Club, with its seasonal menu.
'Galaxy' watch
Buellton Rec is offering free movies in the park this summer. But don't worry, you don't have to be a Buellton resident to attend.
The fun begins at 7:30 p.m. with cartoons, hot cocoa and popcorn with the feature beginning at dusk. 
"Guardians of the Galaxy," rated PG-13, will be screened Friday (today), July 13, at dusk.
In the film, brash space adventurer Peter Quill, played by Chris Pratt, finds himself the quarry of relentless bounty hunters after he steals an orb coveted by Ronan, a powerful villain. To evade Ronan, Quill is forced into an uneasy truce with four disparate misfits: gun-toting Rocket Raccoon, treelike-humanoid Groot, enigmatic Gamora, and vengeance-driven Drax the Destroyer. But when he discovers the orb's true power and the cosmic threat it poses, Quill must rally his ragtag group to save the universe.
All movies are shown at Oak Park in Buellton, adjacent to Oak Valley Elementary School. Bring a blanket or lawn chair and enjoy a film under the stars. 
Can it!
California Folk School's next fun "staycation" summer classes will be "Canning Your Backyard Bounty" from 8 a.m. to 5 p.m. Saturday, July 14, at Los Alamos Senior Center, 690 Bell St., in Los Alamos.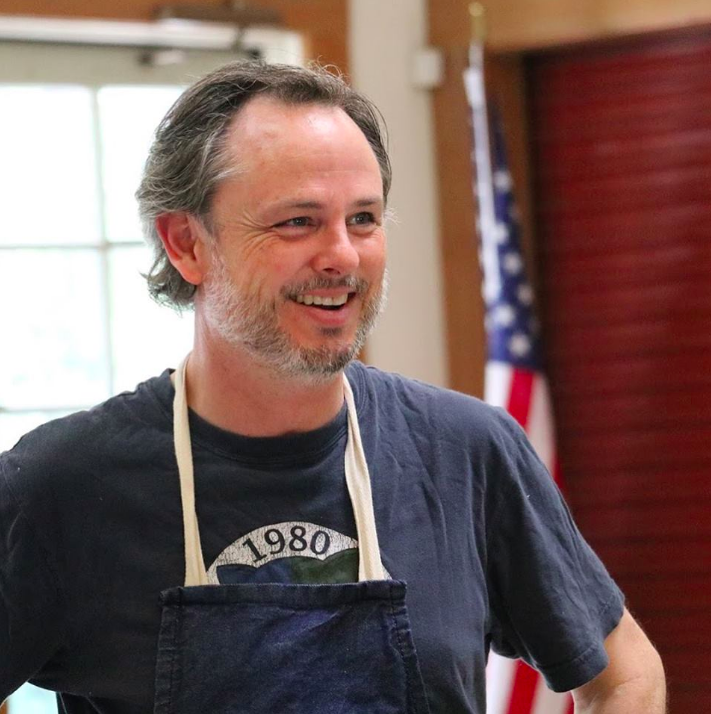 Using locally sourced fruit, explore both sweet and savory options for one of the world's oldest food preservation practices.
Los Alamos-based Cal-Folk, short for California Folk School, is steeped in 150-year-old Danish tradition.
According to the school, folk -- as in "people" -- schools came from Denmark to the U.S. in the early 1900s and spread across the East Coast and Midwest. Very few of these schools made it west of the Mississippi River -- except for one particular California settlement, Atterdag Folk School in Solvang. This "school for life" that exemplified Danish tradition, ran from 1911 to 1957.
Cal-Folk owners/operators Jenn and Jon Hooten, above, said they draw from these old customs to build a community where teaching and learning through classes and community events, like traditional arts, crafts and cooking are the cornerstones.
Shark night
A timely summer presentation "Tracking Sharks in the Waters off Southern California," led by Dr. Christopher G. Lowe, director of the Shark Lab at California State University, Long Beach, will be held at St. Mark's-in-the-Valley Episcopal Church in Los Olivos on Saturday, July 14, at 7 p.m.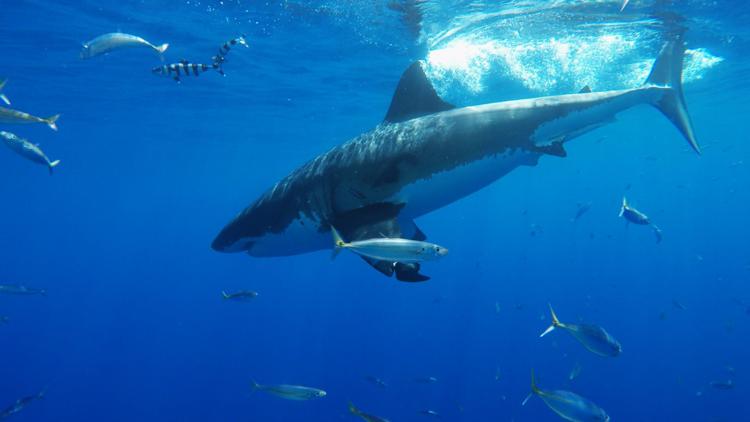 The public is invited to a free lecture about underwater exploration and research into the natural history of sharks, sponsored by Santa Ynez Valley Natural History Society and the Solvang Branch Library.
Established in 1966, the Shark Lab has long been on the cutting edge of scientific inquiry into the behavior and ecology of these enigmatic animals. Lowe and his students in marine biology are working with state-of-the-art acoustic and satellite telemetry techniques to study the movement, behavior and physiology of sharks, rays and game fish.
One of their primary subjects of research is the migration pattern of white sharks.
For more information about the lectures and the society's field trips, visit www.syvnature.org.
All that jazz
Café Odessa returns to Solvang for the seventh annual "Jazz & Beyond" summer concert series under the oaks in the Solvang Festival Theater's Patron's Garden, 420 2nd Street, Solvang. The show will be from 3 to 5 p.m. Sunday, July 15.
Shawn Oshmiansky's group plays a unique mixture of traditional jazz, classical, folk and Eastern European jazz, jazz manouche and even Dixieland. Gates open at 2:30 p.m. Tickets are $30.
Wine, beer and cheese and fruit plates will be available for purchase.
Black Lake hike
The Guadalupe-Nipomo Dunes Center will host the 14th annual Kathleen Goddard Jones Memorial Hike at Black Lake Ecological Area, 1158 Cabrillo Way, in Arroyo Grande, Saturday, July 14, from 10:30 a.m. to noon. A $5 donation is appreciated.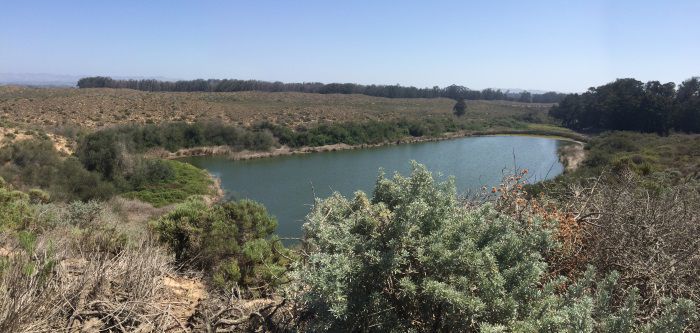 Just a short trek from the parking area to the lake and back, the trail spans 1.5 miles round trip and goes through moderately steep hills and dunes and some uneven ground. It is only accessible by the public via guided hikes by Land Conservancy staff.
Kathleen Goddard Jones led a campaign that helped to preserve the largest undisturbed dune complex in the country. She was an active participant in organizations such as the Nature Conservancy, the Wilderness Society, the Audubon Society, and the California Native Plant Society. Her dedication to keep the dunes available for people to visit and appreciate their natural beauty and importance is as important as ever. In honor of this iconic figure in environmentalism, we are hosting a hike at the Black Lake Ecological Area to pay homage to Kathleen.
There is limited space for parking, so hikers are urged to RSVP to admin@dunescenter.org with your name, email address and phone number.