The St. Joseph football team is out of Division 1 after the latest CIF Central Section divisional re-alignment.
St. Joseph will compete in Division 2 this year. The fifth-seeded Knights went out in the first round against No. 12 Fresno Bullard in the Central Section football playoffs last year.
St. Joseph, Righetti, Pioneer Valley and the other Division 2 schools will join Division 2 newcomer, powerhouse Fresno San Joaquin Memorial, for the 2019 campaign.
San Joaquin Memorial routed Bakersfield Christian 48-7 to win the Division 3 championship and trounced Tulare Union 69-25 in the state playoffs. Tulare Union beat Righetti 45-30 in the Division 2 championship game.
In a switch, there will be three four-team area Central Section football leagues this year.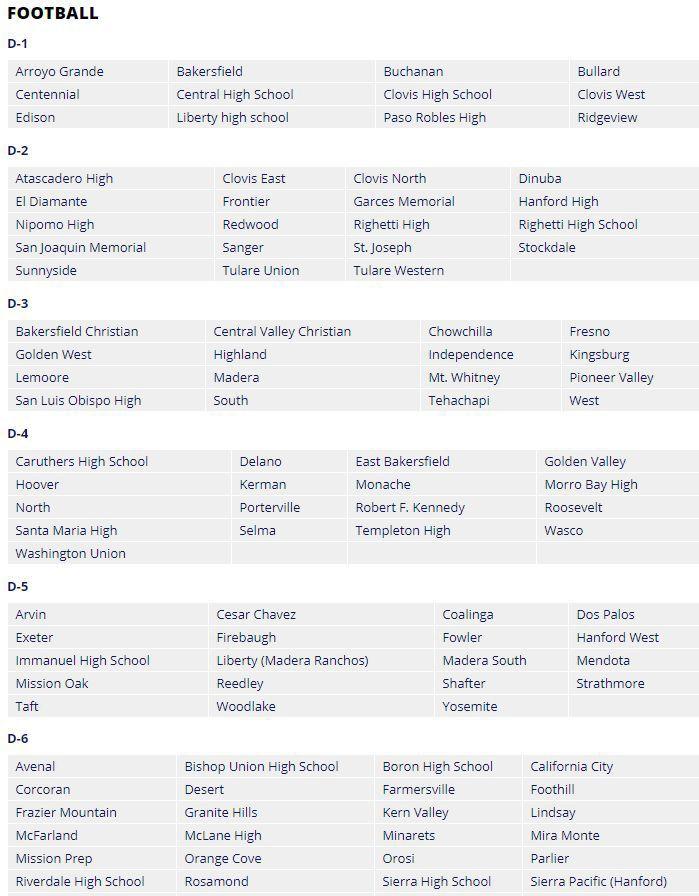 Mission Prep, the 2018 Central Section 8-man champion, made the move to 11-man for the 2019 campaign and will join Santa Maria, Morro Bay and Templeton in the revamped Ocean League. Santa Maria has moved from Division 3 to Division 4. The Royals of Mission Prep enter the 11-man realm in Division 6. 
The new PAC 4 League will include Arroyo Grande, Paso Robles, Righetti and St. Joseph. St. Joseph defeated Righetti 27-21 for the inaugural Mountain League football championship last year.
The re-vamped Mountain League will be comprised of Pioneer Valley, San Luis Obispo, Atascadero and Nipomo.
Nipomo nipped Pioneer Valley 14-13 last year for the inaugural Ocean League football title.
Football's week zero was moved back a week from its 2018 starting point. Teams have the option of playing their openers on Aug. 22, a Thursday, though most, if not all, will likely play the following night.
The season opening date for other fall sports is Aug. 19, also the following week from what it was last year.  
Other than the St. Joseph football squad, most of the other area teams that competed in Division 1 in 2018-19 will stay there for the 2019-20 season, though the Santa Maria boys water polo team moved from Division 1 to Division 2.
Every Arroyo Grande sport except baseball (Division 2) and boys wrestling (Division 3) is in Division 1.
Other than football, 2019-20 league placings for Central Section area teams was unavailable at press time.
Central Section fall sports include football, girls tennis, girls volleyball, girls golf, boys and girls cross country, and boys and girls water polo.
Concerning the playoffs, the Central Section has two breaks from the Southern Section.
Unlike the Southern Section, any Central Section team that does not win a league championship can petition to get into the playoffs.
In the Central Section, the higher seed always draws the home assignment in the playoffs. After the first round in the Southern Section, a coin flip decides the site unless one team has been strictly at home previously.