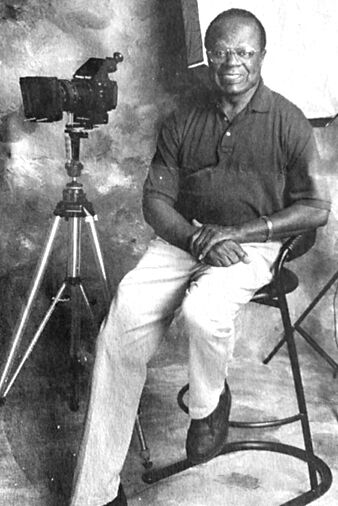 Clarence "Rocky" L. Rollins, 86, passed away on September 9th, 2020. He was born in Providence, Rhode Island, a son of the late James A. Rollins, Sr. and the late Rachel J. (Clark) Rollins. Rocky is survived by his wife of 59 years, Mary E. (Brooks) Rollins, his sons Clarence, Brian, and James (Sharon), and his grandson Cole and granddaughter Edie. Of Rocky's 12 brothers and sisters, he is survived by his sisters Ella D. Robertson, Helen Gomes, and Mary McClain, and predeceased by sisters and brothers Melvina Washington, Susan Briggs, Esther Rollins, Grace Pierce, Pauline Scott, James Rollins Jr., Robert Rollins, Joseph Rollins, and John Rollins.
Rocky graduated from Hope High School, Providence, Rhode Island, and received an Associate's Degree from Alan Hancock College. He served in the United States Air Force for 26 years before retiring as a Master Sergeant in 1980. His military career started at Biggs Air Force Base near El Paso, Texas, where he was responsible for maintaining radar systems on B-47 and B-52 bombers. In 1961, while stationed at Biggs, he met and married Mary. In 1962, he transitioned from aircraft maintenance to missile maintenance, and the Air Force moved Rocky and Mary to Vandenberg Air Force Base, California, where Rocky maintained Titan Intercontinental Ballistic Missiles. He always wanted to be a photographer, so when he couldn't serve as a photographer for the Air Force, he decided to operate a photography studio during evenings and weekends. It was during his 1962 to 1969 assignment at Vandenberg that he opened his photography studio, Rollins Photography, specializing in portraits and weddings.
In 1969, the Air Force assigned him (without his family) to Johnston Atoll, a remote island between California and Hawaii. Rocky spent over a year on the island, and then in 1970, he rejoined his family, and they all moved to Minot Air Force Base, North Dakota. Rocky, his family, and the photography studio returned to Vandenberg Air Force Base in 1974, where he retired in 1980 after 26 years of service. He retired from his career as a professional photographer in 2008.
During his free time, Rocky enjoyed playing golf, woodworking, and volunteering with organizations like the Vandenberg AFB Thrift Shop, Toys for Tots, the Lompoc Hospital Foundation, the Lompoc Optimist Club, the Lompoc Chamber of Commerce, and the Astronomy Club of Lompoc. He also enjoyed bowling and once bowled a perfect 300 game.
Rocky will always be remembered as a loving son, brother, husband, father, grandfather, and friend. Thousands will remember him as the patient, kind, and humorous photographer who took their senior portraits, family portraits, and captured the joy of their wedding days.
Due to the pandemic, a private ceremony was held for family members.
Obituaries Newsletter
Sign up to get the most recent local obituaries delivered to your inbox.