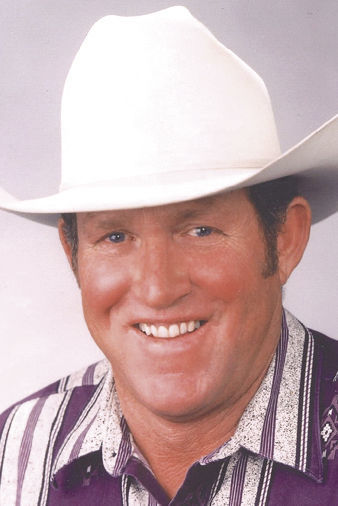 Fred was born July 7, 1944, in Santa Barbara, California. His parents were Fred T. and Mary C. Hayes. Fred lost his battle with cancer on August 3, 2019, with his family by his side. He was raised on the family ranch on Sweeney Road in Lompoc, California. After his father passed in 1963, at the young age of 18, he took over the responsibility of running the family business. He continued expanding his farming and ranching business that lasted for over 58 years.
Fred married Susan Anderson in 1967. They were happily married for 52 years. Together they raised three children - Fred T. Hayes (Jill), Julie Folgate (Chris) and Lana Riley (David). Fred's greatest joy in life was his family. He cherished his nine amazing grandkids (Brittney, Connor, Corbin, Gracen, Martin, Lily, Merik, Ryker and Keyan); who loved him dearly. He was loved by his family and all those who called him family.
Fred was not only a Dad and Papa to his kids and grandkids, he was Papa Fred to many because he touched them with his kindness and love. He made sure everyone he met was treated with the respect they deserve. He was a man of dignity and made a point to put everyone before himself. He was a very influential man in the Lompoc Valley.
To this day Fred operated roughly 100 head of commercial and purebred Angus cattle, along with farming around 200 acres of lima beans and hay. One of his greatest passions was raising cattle and sharing his knowledge with the younger generations. Along with farming, he helped start what is now one of the most sought after Pinot Noir wine regions in North America.
You have free articles remaining.
Fred stayed very involved in the Farming and Ranching community by serving on many boards throughout the state. He was a member of the California Cattlemen's Association for nearly 50 years. He had served as director and president of his local association, as well as serving on several standing committees. He served as state director, the state nominating committee and vice chairman of the membership committee. He served on the Sheriff's Rural Crime Committee as Vice Chairman and an alternate to the California Beef Council Board. He was a director for the Coalition of Labor, Agriculture and Business (COLAB), a member of the Santa Barbara County Range Improvement Association and Lompoc High School Agriculture Advisory Committee. He served as chairman of the Sheriff Rural Crime and the State Public Lands Committee. He spent many years as a Board of Director on the Santa Barbara County Farm Bureau, and he served on the USDA Farm Service Agency Board for many years.
Some of his most honored awards include being voted Young Farmer of the Year in 1969, Livestock Producer of the Year in 1995, and Santa Barbara County Cattlemen of the Year in 2001.
He was an avid supporter of the youth. His desire for young people to participate and succeed in ag-related activities such as 4-H and FFA has been a big part of his personal and business life. He served on the Lompoc High School Agriculture Advisory, was a chairman for loading and shipping large livestock after the county fair and was awarded the Honorary Chapter Farmer of Lompoc FFA. Fred was passionate about the Carcass Class because it showed the end result of raising a market steer properly. He was a founding cattleman member of the Replacement Heifer Program at the Santa Barbara County Fair and the current local bred chairman.
Fred leaves behind a legacy of hard work and kindness. "A man who led such a simple life could leave behind so much. There's a little bit of you in everything we see." He walked a life of profound faith and led all of us by example. He will be missed in all his earthly endeavors, but his family knows he is now with Jesus.
A Celebration of Life will be held on Thursday, August 8, 2019, at 11 am at Lompoc Foursquare Church, 125 North C Street, Lompoc, CA 93436. Per his request, a "Party" will follow at the Hayes Ranch on Sweeney Road.
In lieu of flowers, a scholarship fund has been established in his name for a student of agriculture. Please contact Bank of the Sierra, Lompoc, 805-737-4064, Account #3401754394.
Obituaries Newsletter
Sign up to get the most recent local obituaries delievered to your inbox.