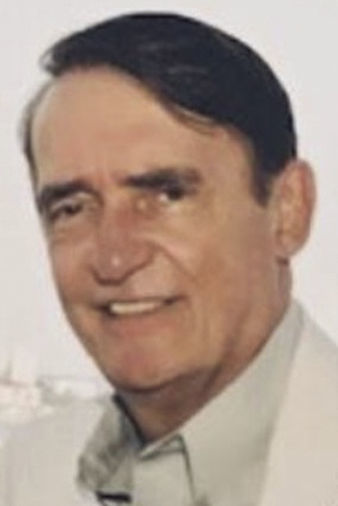 George Leonard King was born on 8/6/43 to Matthew, Sr. & Margaret King in Providence, RI. After the loss of his mother, his father remarried his second mom, Marion.
George grew up in Cambridge, MA, graduated from Rindge Tech in '61, & played bugle in the Cambridge Caballeros Drum & Bugle Corps.
In '63, George joined the Air Force doing communications work. After the military, he worked as a civilian contractor for the AF doing 2 tours in Vietnam, and eventually landed in Kwajalein in the Marshall Islands.
He came back the states in 71, and went to Hotel Management school in L.A. and began working in the hospitality industry in '72. In '74, he began dating Sylvia, and they married in '75. In '76, George's sister passed away leaving 6 kids, so George & Sylvia decided to take them in so they wouldn't be separated. In October '81, George & Sylvia welcomed their youngest daughter into the world.
You have free articles remaining.
In '85 he was hired as opening GM for the Embassy Suites Hotel in Lompoc. He assisted with the final phase of construction, hired staff, & opened the hotel in May '86. The hotel saw much success and received many awards while under his care until '97 when the hotel was sold. He then took a GM position for the newly converted Ramada Inn in Lake Havasu City, AZ. Not wanting to uproot his family, he moved to AZ on his own and would travel back often to be with them. After all the kids were grown, He and Sylvia moved to Redding, CA in '00 where as GM he opened the Hilton Garden Inn that was being built and successfully grew the business to award status, then he would continue that model, doing the same for several more places over the years including the Hampton Inn in Carson City, NV, and the Holiday Inn Express in Grass Valley, CA.
In '08 George & Sylvia headed back "home" and took a semi-retirement position as Ranch Manager/Caretaker of a 3,000-acre historical ranch in Casmalia. They enjoyed ranch life for 10 years before retiring back to their home in Lompoc.
George was very active in the community including the Chamber, Rotary Club, Elks, Moose Lodge, Lompoc Valley Riders, Lompoc Pony Club, 4-H, LOVARC, Hospice, Cancer Society, Leadership Lompoc Valley, & he co-founded the W.C. Fields festival.
His greatest accomplishment in life was his 44-year marriage to his wife Sylvia, and raising his 7 kids.
He is survived by his wife Sylvia, kids Corrine, Robin, Penny, Michael, Stacie, Vicki, & Christa, siblings Matthew, Helen, Kitty, & Betty, many nephews, nieces, grandkids, & great grandkids. He was predeceased by his parents, brother Tim, and sister Victoria.
His funeral service will be held on 1/17/2020 at 3pm at Queen of Angels Catholic Church in Lompoc with Military honors at the conclusion of mass. "A Party fit for a King," will follow at the Hilton Garden Inn.