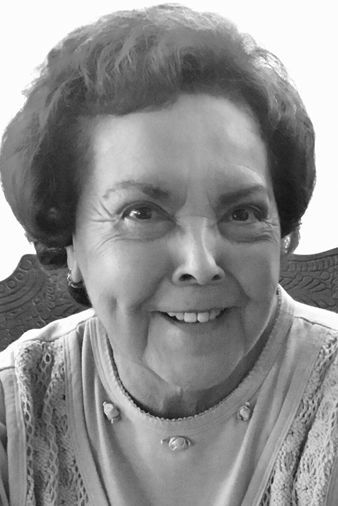 Gloria was born a "coal miner's daughter" in the mining hills of Valdez, Colorado on July 27, 1935, to Pete and Margaret De Soto. She was the second generation to be born on her Grandfather Trujillo's property. Gloria was the youngest of three children. Her father was a coal miner for Colorado Fuel and Iron. During the Depression he resorted to mining his own coal from the family property and selling it in the nearby town of Trinidad, CO.
In 1945, the family packed up and moved to Lompoc to work for Bodger Seed Company. Eventually their family, along with other families would be memorialized with a plaque on the seed company site, dedicated to the Mexican Pioneers of Lompoc, who were vital to settling the town.
Gloria attended Lompoc Union High School where she met the captain of the football team, the love of her life, Peter Aguilar. Gloria was the Lompoc Rodeo Queen in 1952, the last year of the rodeo. She graduated in 1953, then attended Santa Maria Junior College, where she was a cheerleader.
You have free articles remaining.
She married her "high school sweetheart," Peter, in 1957. They soon began the family that would become the center of Gloria's life. Gloria made sure her four children were well rounded, emphasising education, music, and sports in each. She was a Team Mom, Softball Coach, CampFire Leader, Lompoc Youth Football Board and PTA member, among many other things. She was also a longtime member of La Purisima Catholic Church. She was the ultimate sports mom, attending and rooting at every game and later for her grandchildren as well. In 1977 she added career woman to her resume, working at Vandenberg until her retirement 25 years later.
Peter and Gloria enjoyed a long happy life together with 62 years of marriage. They could often be seen around town holding hands on their daily outings of errands, going out to eat or attending local sporting events. Behind the scenes she was the "Rock" that kept everything stable. Her endless optimism served her well near the end of her life when she was battling a series of health setbacks, seeming to attack each one with vigor and hopefulness. On Sunday, December 8th, she could battle no longer, and passed away peacefully, surrounded by family and friends.
Gloria was preceded in death by her parents Pete De Soto Sr. and Margaret De Soto, and her sister, Alberta Terrones. She is survived and will be dearly missed by her husband Peter Aguilar, daughter Debbie Tarango (Sid) of Carmichael, CA, grandchildren Dennis (Rachel), Thomas, and Christina, daughter Dianna Aguilar of Lompoc, grandsons Michael (Michelle) and Jamie, son Derek Aguilar (Tricia) of Lompoc, grandchildren Alex, Ryan, and Lauren, and son Dean Aguilar of Monrovia CA. She is also survived by five great grandchildren (Keaton, Kassidy, Krew, Madison and McKenzie) and her brother Pete De Soto Jr. of Lompoc, and many nieces, nephews, and cousins.
A memorial Mass will be held at La Purisima Church in Lompoc, on Saturday, December 14, at 9:00 AM. A reception and lunch will also be held. Details will be announced at the Mass.