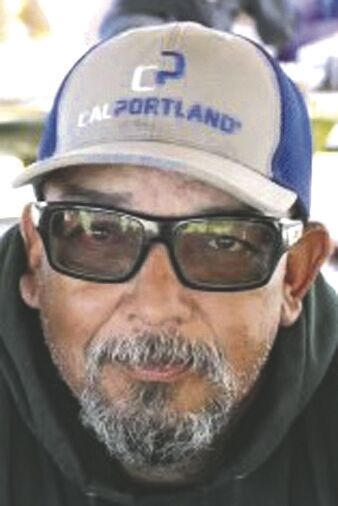 John Sigmund "Siggy" Lombrana, Sr., passed away on November 13, 2020, at the young age of 49. He was born on December 22, 1970, in Delano, California.
John started his life working for the Tule River Indian Reservation which included various jobs in Natural Resources and with Tule Fire Department. John then came to Lompoc, California, working at the Chumash Casino as a security guard/emergency medical technician, as well as volunteering his time to the annual Pow Wow. John also worked with the Stanislaus National Forest for many years. Finally, John worked with the Los Padres National Forest as a captain with Texas Canyon Station.
John's passion was being out in nature and fighting fires. John loved football, more specifically, the Washington Football Team and the Miami Hurricanes (it's all about the "U"). John also enjoyed professional wrestling and going to live matches. Most importantly, John loved to be with his family and friends. Whenever you were around John, he exuded love and made you feel special.
John loved everyone dearly. Those who knew him best and those who spent time with him knew he would give the shirt off his back and then crack a cold one with you. John enjoyed his life and loved it to the last minutes. John leaves a legacy of memories and wonderful friendships.
John was preceded in death by his mother Ernestine Gonzales Perales and his father John Munoz Lombrana as well as his grandparents.
John leave behind his wife of 22 loyal years, Kerry-Anne Sexton-Lombrana as well as his children Kara E. Lombrana, Michael Lombrana, Josh Lombrana, Andrew Sexton-Chavoya (wife Kristi Rose Chavoya), Katelynn M. Lombrana, and J. J. Lombrana; grandchildren Michael, Bryson, Brody, Gunner Franco, and Bentlee Lombrana; sisters Jackie, Roxanne, Jennie and Adrianna; and brothers Joseph and Chris.
Please keep his loved ones in your thoughts and prayers as they go through this journey of sending John home to his final resting place. Until we meet again.
A celebration of life will be held at a later date.
Obituaries Newsletter
Sign up to get the most recent local obituaries delivered to your inbox.