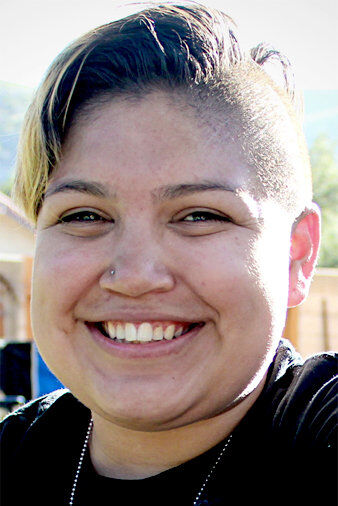 Krys Brandon Ruiz, suddenly and tragically, passed away at twenty-six years-old, on the evening of March 28, 2021. The circumstances of his passing are still under investigation. He was born on December 8, 1994, in Lompoc, California to Jaime David Ruiz and Dionne Elszy Ruiz. He was a Lompoc native, 4th generation; he was born with twelve living grandparents. Krys grew up as an only child for twelve years, until he welcomed his sisters Jillian Soleil and later, Charlotte Rose Ruiz.
Krys attended La Honda Elementary, Lompoc Valley Middle School, Cabrillo, Maple and graduated from Delta High School. He also attended Allan Hancock College for three years. While attending college Krys worked as an in-home care provider and later worked at Harbor Freight.
Krys faced many challenges in his short life. At the age of seven, he was diagnosed with Type-1 Diabetes and dealt with the daily struggles of the disease with courage and strength. Family and friends rallied around him and supported his health and wellness journey.
Krys was passionate about music and he followed many artists over the years in different genres, such as: Hip Hop, R & B, Oldies, Country, Mexican and Reggae. Krys loved to sing karaoke and would sing alone or in the company of others, many times using the popular apps Smule and Tiktok. More recently, he began to write music lyrics both serious and funny in nature. He also wrote poetry. Krys loved Demi Lovato; he knew all of her songs. He found a connection to her through her life struggles and lyrics. Krys also loved Vicente Fernandez, Los Tigres del Norte, Los Freddy's, Jenni Rivera, and Selena. Music was a special talent Krys had and he will be remembered through the many musical recordings he left behind.
Krys was blessed in life with good, solid friendships over the years. He usually bonded with those that shared his love for either music or dogs. Some of Krys' special friends are, Kira Kazianka, Bri Gusman, and Baylee Roche. They all bonded and remained close friends over the years, despite distance and time.
Krys's smile lit up any room; it was very captivating. He was known for his ever-changing hair color. Along with his love of painting his face in different ways (from clown faces to scary faces and a short emo phase) he loved wearing baseball caps, comfy t-shirts, sunglasses and creative masks.
In 2009 Krys gained an extended family with the marriage of his mother Dionne and stepfather Alberto "Guero" Espinoza, which included four siblings; Krys loved having a big family.
Krys is survived by: his parents, Jaime Ruiz, Dionne & Alberto Espinoza, his siblings, AJ, Jonathan, Curtis and Shyla Espinoza, as well as younger Sisters Jillian and Charlotte Ruiz.
Krys leaves behind: his two nephews Aydin and Rowan Espinoza, his uncles, Matthew Elszy, Joey (and wife Cassi) Ruiz, and Adrian (and wife Monica) Ruiz, and their children, Ari and Ava Ruiz. Also left to treasure his memory are his maternal grandparents, Mike and Patricia Elszy, paternal grandparents, Abel and Yolanda Ruiz, as well as paternal great grandparents, Miguel & Mary Ortega. Also surviving are his maternal great grandmother; Ascension "Lela Chona" Ortega, and numerous aunts, uncles and cousins. Krys was preceded in death by Tia Vicky Ortega, Tio Miguel Ortega II, cousin Miguel "Mikito" Ortega III, and his beloved Nino Larry Martinez.
Krys was compassionate and kind; his love of family and friends knew no bounds. He will be forever missed. The family would like to extend deep thanks and gratitude to the many health care professionals who provided guidance and support to Krys and his family.
A "Celebration of Life" service will be held at the Lompoc Evergreen Cemetery 600 S. C St. Lompoc, Ca. Friday, April 16th 2021 at 10:00am. A private burial will take place at a later date. Krys was a lifelong Dodger fan, so we are requesting that attendees to his service wear a shade of Dodger or baby blue.
Obituaries Newsletter
Sign up to get the most recent local obituaries delivered to your inbox.