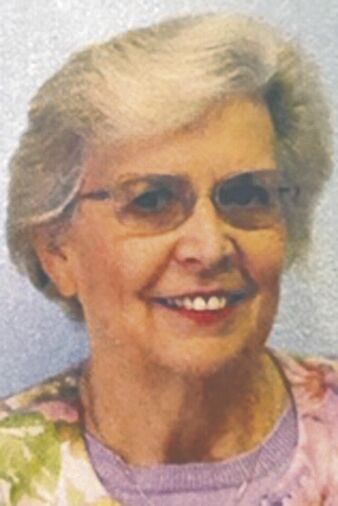 On Sunday August 23, 2020 heaven gained a beautiful angel Leah Kennedy Olsson. She was just 76 years old and died unexpectedly from complications due to COVID 19. She was born on October 18, 1943 to Ernest William and Helen Elizabeth Kennedy in Queens, New York and was the beloved younger sister who was affectionately called Sweetie Pie by her brother Robert William Kennedy Sr., all who preceded her in death.
Leah grew up on the East coast splitting her childhood between New York and New Jersey, and she has always considered herself an Easterner. She was active in Girl Scouts and Rainbow girls and played both field hockey and lacrosse. She graduated from Livingston High School in 1961. Leah was very proud to attend Douglass College, the womens division of Rutger's University in New Jersey where she majored in physical education and graduated in 1965. She spent several summers working as a canoe instructor for an all girls camp in Maine named Camp Fernwood and delighted in entertaining her family with all of her camp songs and teaching her daughters the words on long car rides. Leah married Eric Olsson in 1969 and then became the proud and loving mother of two daughters.
Leah moved to Lompoc, California in June of 1976 and although she hated those golden hills on arrival she grew to love her little town, its people, the weather, and the history around her and considered Lompoc the best place to live. She became an active member of St Mary's Episcopal church where she served as the current junior warden, a former senior warden, a member of the choir, layreader, a eucharistic minister, an acolyte, a Stephen's minister and coordinated the feeding of the homeless. She truly represented being a good and faithful servant to the Lord and to everyone she met.
She was an incredible teacher for Lompoc Unified School District. She began as a substitute since she had small children at home and eventually became a tutor and then the chapter one coordinator where she was responsible for hiring several of our incredible educators that are working for LUSD now, something she has always been very proud of. She went back to full time teaching as her girls were older working at Lompoc Valley Middle School, El Camino Middle School and finished her career at Los Berros Elementary School. During her many years she always enjoyed the moment a student would get it and the light would turn on for them and mentoring new teachers.
Outside of work she found her calling in areas of service to others. She was a past Worthy Matron of Eastern Star, a former board member of Rainbow girls, a past worthy advisor in Rainbow, a former grand officer to Georgia from the state of New Jersey, a member of AAUW, PEO chapter, and the Lompoc Master Chorale. In her retirement she worked at the Lompoc Museum as a docent and was looking forward to leading tours at Artesia school, and relished her role as a docent for La Purisima Mission. She truly enjoyed bringing history to life and enjoyed sharing her knowledge through corn grinding and working at the visitor center.
Leah is survived by her children Tracy (Patrick) Thompson of Lompoc, Laurie (Tony) Atkins of Springfield, Missouri, and her amazing grandchildren Mackenzie Olsson, Teagan Thompson, and Trevor Thompson. To whom she gave unconditional love and support. She felt that once a mother, always a mother and continued to be by their side through every up and down in life always giving inspiration, comfort, words of encouragement and wisdom. She always had a parable, story, or bible lesson to help guide whatever life had thrown your way and looked at each obstacle with hope and determination that things would improve. She epitomized love and patience with her family and friends and was accepting of everyone. She is also survived by her sister in law Beverly Paton Kennedy, nephews Bobby (Claudia) Kennedy, Scott Kennedy and niece Debbie (Dan) Rainwater all of Lompoc as well as numerous great nieces and nephews.
She is remembered as being kind, compassionate, faithful, wise, friendly, and someone who always had a crazy joke to share. Leah was a beautiful light in this world that radiated love and service to others.
The family would like to thank everyone for their support during this difficult time. Her life will be celebrated outside on October 17th at 11:00 am at the St Mary's Memorial Garden at St. Marys Episcopal Church 2800 Harris Grade Rd. Lompoc California. In lieu of flowers the family would love to hear you share a story or a memory of Leah and any donations should be made to the Lompoc Food Pantry and either dropped off or mailed to 325 N. Second St. Lompoc, Ca 93436 in memory of Leah Olsson.
Obituaries Newsletter
Sign up to get the most recent local obituaries delivered to your inbox.