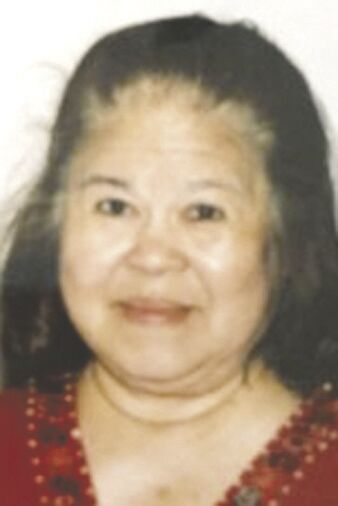 María Arlinda "Linda " Peet, age 79, was called home to our Lord on Tuesday, April 27, 2021. Born July 3, 1941, Linda was the eldest daughter of the late Racine Base, Sr., and Brigilda Pilar Base. As a widow, she raised two loving sons: Racine Evans and Kenneth Evans. She is survived by two granddaughters, Bryana and Shiloh, three siblings, Racine Base Jr, Wilfred-Brenda Base, and Rey-Ingrid Pasquil.
She graduated with a Bachelor of Science degree in Commerce on April 30, 1966, from the University of San Carlos Cebu City Philippines. She was employed for 25 years in Federal Civilian Service as a secretary for the Commander of Flight 576, at Vandenberg Air Force Base.
Linda was active in religious activity. She was a member of Filipino- American Association in Lompoc. Linda, to all who know her, was a unique and caring individual who touched the lives of others. She was a very generous person.
She believed John 3:16; "For God, so loved the World, that who even believes in him should not perish, have eternal life."
Obituaries Newsletter
Sign up to get the most recent local obituaries delivered to your inbox.