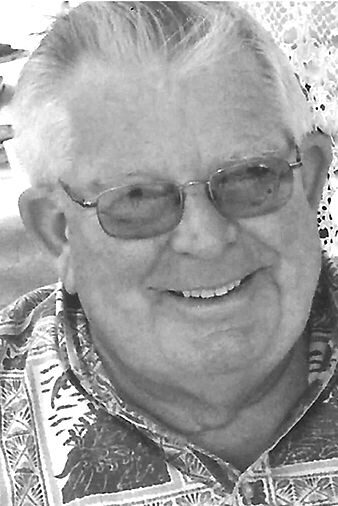 Maurice Webber (Maury) Hoag passed away at his home in Lompoc, California in the loving care of his wife, Jo, on January 2, 2021. The eldest of two children, he was born to Orville J. and Zella Mae (Webber) Hoag on November 26, 1932 in Chanute, Kansas. The family eventually settled in Lompoc.
At Lompoc High, Maury was active in many activities, including basketball, marching band, yearbook committee, and both Junior and Senior plays. He was active in the Methodist Church and in Boy Scouts where he attained the rank of Eagle Scout. Working at the Camera Shop, he cultivated a lifelong interest in photography under the tutelage of Tommy Jaeger. After Hancock College, he graduated from Whittier College, where he used his photographic skills in numerous campus activities.
Maury eventually signed on as a professional scout executive with the Boy Scouts of America, where he worked for many years. He loved advancing the cause of youth, the outdoors and leadership training; his flair for theatrics and photography plus his marketing and organizational skills were a good fit in the Scouting environment. He flourished with tours of duty in the Los Angeles, Orange, Long Beach and Monterrey Area Councils. Due to health concerns, he left scouting and spent the remainder of his career in the real estate business. He also loved moonlighting as Santa Claus during Christmas season. It didn't take much to get him to don his regalia and gleefully engage with kids of all ages.
In 1959, Maury wed Claudia Joanne Ter Best. Following retirement, Maury and Jo moved back to Lompoc, where he re-established ties with old classmates and the Lompoc Methodist Church, and volunteered with Jo at Spanne House. Maury continued his photography and pastel drawing. He also authored a photographic historical work, Jaws of Honda, which chronicled many of the shipwrecks along Lompoc's coastline.
Maury is survived by wife, Jo, their children, Paul and Keri, grandchildren Jared, Savannah, Katie and Emily, and his brother, John. Those wishing to remember Maury's passing may do so through the American Heart Association. No service is planned, but the family will be in constant memory of riotous groans at Maury's terribly corny jokes and oft-repeated witticisms, observing, "Some things just never die."
Obituaries Newsletter
Sign up to get the most recent local obituaries delivered to your inbox.