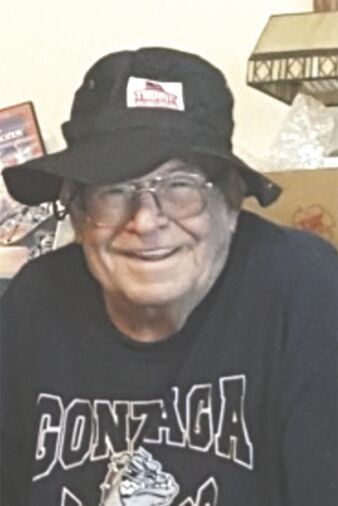 Michael John Dimock was born to Ivan and Norma Dimock on June 16th, 1941, in Lompoc, California. Mike passed away on February 3rd, 2021, in Bakersfield, California, after a sudden and short illness of pneumonia. Mike attended School in Lompoc; graduating from Lompoc High School in 1959. After a variety of odd jobs, Mike went to work at Johns Manville in Lompoc; starting his lifelong career as a Millwright. Mike married Jeannie Smith in November, 1970, and together, the couple raised four children: Troy, Norma, Eddie, and Tammy. Mike enjoyed family and friends in Lompoc and enjoyed coaching little league for 14 years. After 20 years at Johns Manville, and half his life in Lompoc, Mike decided to try something new; ending up in Oregon and later moving to Nevada. Mike especially loved Eureka, NV and his final hometown of Winnemucca, NV. After retiring, Mike enjoyed his garden full of beautiful roses, his many friends and golf. Mike was also a very devoted fan to college basketball and you could always hear him rooting on his Gonzaga Bulldogs. In 2014, Mike and Jeannie moved to Taft, California, to be closer to their daughter, Tammy. Mike was preceded in death by his parents and leaves behind his four children to grieve him: Troy (Barbara) of Sutherlin, OR, Norma (Tina) of Lakewood, WA, Eddie (Jill) of Gardnerville, NV and Tammy (Jim) of Bakersfield, CA, seven grandchildren along with their spouses, and 11 great-grandchildren. Mike dearly loved animals and he also leaves behind his fur baby Pete. Also left to grieve Mike are his brothers, Larry (Donna) of Lompoc, CA, Richard (Phyllis) of King City, CA and his sister Jennifer (Harley) Santos of Lompoc, CA. Mike also leaves behind his loving wife, Jeannie, of 50 years. Mike was dearly loved and will be missed by everyone who ever knew him. A celebration of life and BBQ was held for Mike at his daughter Tammy 's house on Saturday, February 6th. Count not the dark but the sun filled hours and Mike had lots of them; a beautiful soul has now become an angel in heaven.
Obituaries Newsletter
Sign up to get the most recent local obituaries delivered to your inbox.