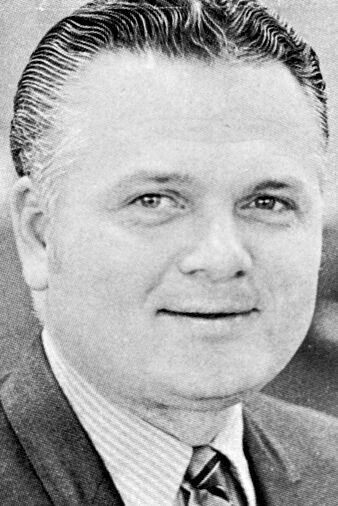 Ron L. Lindemann, 85 of Lompoc, went to heaven to meet his Lord and Savior on December 26, 2020, at the Lompoc Comprehensive Care Center.
Ron was born on October 27, 1935, in Huntington, West Virginia. His family moved around for a few years before ending up in St. Petersburg, Florida, where he graduated from St. Petersburg High School in 1954. He served six years in the Florida National Guard, while also working at Revlon in the shipping and receiving dept. He later graduated from Bixby Business College in Florida and began his first banking position with First Federal Savings and Loan of St. Petersburg.
Ron married his wife Verda (Scharf) in 1961, and they were married 52 years before her death in 2013.
They moved to Glendale, California in 1962, where Ron continued his banking career in the Los Angeles areas and Camarillo before moving to Lompoc in 1973, to open Mission Federal Savings and Loan as the branch manager. Ron spent a total of 28 years in the banking industry. He would then spend 17 years with the Community Action Commission as the Environmental Services Site Manager before retiring.
Ron loved Jesus first and foremost. Jesus was the center of his life and he took that into everything he did. He loved to sing and served as the song leader at many churches over the years where he would sing duets with his wife, Verda. Ronnie also brought many Christian gospel groups to sing in Lompoc.
Ron was an avid Nascar and football fan, but his favorite thing to do was play golf. His wife Verda would often say she was a golf widow. In the 70s and 80s, you could find Ronnie out at the Village Country Club every weekend.
Ron went to live at the Lompoc Comprehensive Care Center in October of 2015. Ron enjoyed his time at the CCC and everyone loved him there. He was crowned the 2017 CCC Flower Festival King.
Ron was preceded in death by his parents Bob and Ruth Lindemann and his wife Verda.
Ron is survived by his daughter Pam Lindemann and granddaughter Alissa Lindemann.
If you ever met Ron, you know what a kind and gentle man he was. He will be missed.
Obituaries Newsletter
Sign up to get the most recent local obituaries delivered to your inbox.