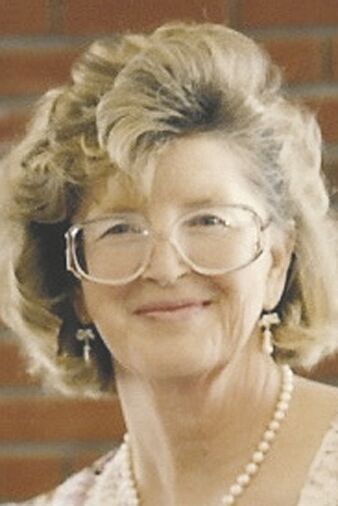 Thelma Ruth (Smith) King, loving wife and mother, died at age 78 on Thursday, November 5, 2020 at Lompoc Skilled Nursing and Rehabilitation, after a lengthy battle with Parkinson 's, dementia, and heart disease.
Thelma was born Friday, May 8, 1942 in Lone Pine, California to Grover Smith and Ora Drew Smith. She was the youngest of three children, following her brothers Marvin Donald Smith and Virgil Dale Smith. She married James Myron King in Glendale, California on Sunday, August 4, 1963, and moved into their family home in Lompoc that night.
Thelma graduated from Linden High School in Linden, California, and attended college in Los Angeles studying Interior Design and secretarial business. During that time, Thelma met Jim at a social club named "The Higher-Ups" which had a height requirement of 5'11" for women and 6'3" for men.
After moving to Lompoc, she owned and ran King's Furniture with her father-in-law, mother-in-law, and husband. A 39-year Breast Cancer Survivor, she was active in the Lompoc community.
Thelma volunteered at VIVA (Volunteers for Inter-Valley Animals) and was an active member of Soroptimists, Lompoc Christian Women's Club and the Lompoc Chapter of the American Cancer Society. She was involved with the Lompoc First United Methodist and Bethany Lutheran Churches.
The "Cat Whisperer" and "Crazy Cat Lady" fostered an untold number of kittens (her bottle babies), and feral cats for VIVA.
Thelma was preceded in death by her husband Jim in 2005. She was also preceded by her brothers Marvin Donald Smith and Virgil Dale Smith and nephew Roland Kent Smith.
She is survived by her daughter Julia Beth King Anderson (David) of Lompoc; her sister-in-law Clariss Smith of Santa Maria; cousins Shelley Ruth LoRee of Yuma, Arizona, Kaarin Ray Mullowney (Rich) of Kenai, Alaska, and Stuart William Smith (Brenda) of Yuma, Arizona; nephews David Lynn Smith of Dunsmuir, Robert Dale Smith (Lisa) of Lompoc, Mark Allen Smith (Shannon) of Arroyo Grande and numerous grand- (and great grand-) nieces and nephews.
A Memorial Service will be held Wednesday, November 25, at 10:00AM at St. Mary's Episcopal Church, 2800 Harris Grade Road, Lompoc, with Fr. Michael Cunningham officiating. A private inurnment will follow at the Lompoc Evergreen Cemetery. In lieu of flowers, donations in memoriam may be made to VIVA, P.O. Box 896, Lompoc, CA 93438.
Obituaries Newsletter
Sign up to get the most recent local obituaries delivered to your inbox.