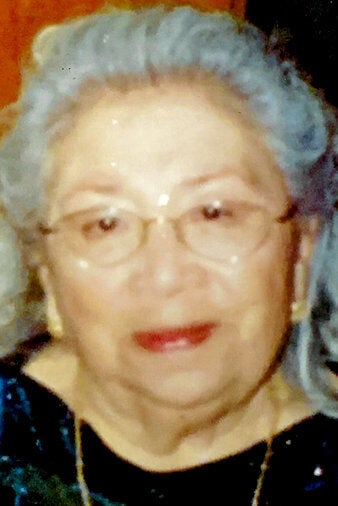 Expressing with great sadness the loss of our mother, Victoria Diaz Reyna at age of 86, on December 23rd, 2020.
Victoria was born on December 23rd, 1934 in Mexico City, Mexico. The oldest daughter of Genoveva and Mario Canuto Diaz, alongside her parents, she worked at La Mercedes Mercado selling blankets and clothing in Mexico City. There she met and married her husband, Cesareo, at the young age of fifteen. The two were happily married for more than 69 years. They moved to Lompoc in 1962, to help support her family of nine children, she worked at Bodger Seed Co. and strawberry fields. Victoria always had an abundance of good hearty meals on Sunday to bring the whole family together. Victoria taught her children the most loved recipes of Chile Negro, Chile Verde and of course frijoles de la olla (beans). She also enjoyed singing while her husband would whistle along and play the guitar.
She is survived by her brothers and sister, Rodolfo, Carlos and Elena Diaz of Mexico City. And nine children, Juan Reyna (Susan), Salvador Reyna (Beatrice), Guadalupe McIntosh (Charles), Martha Dominguez, Hector Reyna (Barbara), Sylvia Rodriguez (Rolando), Maria Pulido (Joel), Victor Reyna, Ruben Reyna (Emily), 30 grandchildren, 35 great grandchildren and 4 great-great grandchildren as well as nieces and nephews.
Preceded in death by her husband Cesareo, brother Mario, grandson Mario Dominguez, and her parents.
Due to COVID-19 restrictions, only the rosary and viewing will be held privately for only immediate family members, Thursday January 7th, 2021.
A Catholic Funeral Mass will be held at 9:30 A.M. on Friday, January 8th, 2021 at St. Mary's Church in Santa Maria and burial to follow at Santa Maria Cemetery.
Services have been entrusted to the care of Lori Family Mortuary, Santa Maria, CA (805) 922-5880
Obituaries Newsletter
Sign up to get the most recent local obituaries delivered to your inbox.