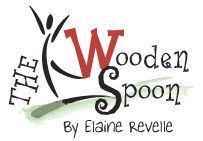 Hola, velkommen and good grief, it's 2021!
And according to one of my favorite comic strips, 2020 has been a Charlie Brown year. Let's hope for a brighter, healthier one to come.
But that's not to say it's all been a bummer. Families have rediscovered each other. Enforced isolation has taken its toll for sure, but it's been a year of jigsaw puzzles, classic (and new) board games and a resurgence of home cooking.
Treasured family recipes have been unearthed and tried out; instead of calling the local pizza parlor, we've made our own; we've discovered the Zen of chopping vegetables for stir fry; taken out aggressions while kneading dough — and, think about it, how can you compare the aroma of cookies fresh from the oven to opening a bag of chip o' something or other?
Joy assured me that, while taking a little time as all breads do, these are easy and quick to pull together.
I'm hoping some of this doesn't go away while praying COVID-19 makes a quick exit.
Enough of 2020, except for the naming of my annual Golden Spoon Award.
For the uninitiated, this is an honor, dubious though it may be, for the best recipe of the past year.
My award, my column, my decision. To be honest it's about the only thing in my sphere over which I have full control. Yea! We all need something to make us feel powerful.
Use a wok if you have one, if not a wide shallow frying pan will work.
This year I'm adding an extra; it will be the first time I've named what I'm calling the International Golden Spoon Award. Up to now, it's mostly been a local recipe that takes the title, but 2020 brought two stellar dishes that had to be recognized.
Locally, it's Joy Chamberlain's delicious sourdough cinnamon rolls and for my international winner (from Oct. 1) the prize (to be determined) goes to Amy, my Canadian friend whose last name is still a mystery to me. She and her husband of nearly 30 years, Andrew, seem to have interchangeable surnames and I'm not sure what name belongs to who. It's a toss-up and I get to choose between Martin and Sherman and, it seems like, there's a Patterson (or Peterson) thrown in somewhere. It's confusing, so for me she's just Amy.
Her Cashew Chicken Stir Fry recipe is smashing. Delicious, inexpensive (well, except for the cashews) and fun to make. Try it soon.
Brussels sprouts, you either love or hate them ... I'm a fan.
Tied for the honor is Joy's Superb cinnamon buns. That one is also from October and another too-good-to-pass-up recipe. If you like baking, this is the one for you.
So, without further ado, I give you my first ever international golden spoon winner, however, you will have to wait until next week for Joy's.
In the meantime, let's all hold a good thought that we'll be done with COVID-19 and can get on with our lives and enjoy 2021.
Drum roll, please.
AMY'S CASHEW CHICKEN STIR FRY
2 tablespoons cornstarch
3 tablespoons light soy sauce
3 tablespoons low sodium chicken broth
6 tablespoons Chinese cooking wine (Shaoxing)
6 tablespoons oyster sauce
4 teaspoons sesame oil
12 tablespoons water
1 chicken breast
2 tablespoons peanut oil for frying
1/2 onion chunked
bell peppers (any color) chunked*
broccoli pieces*
2 garlic cloves minced
3/4 cup roasted unsalted cashews*
oil for stir frying
Combine cornstarch, soy sauce and chicken broth, stir until smooth. Mix in wine, oyster sauce and sesame oil. Add water, mix well and set aside. Cut chicken into bite-sized pieces and mix with 1 tablespoon sauce. Toss to coat well, marinate 10 minutes.
With the cooler climate nothing is homier than a hot pot of something stewing on the stove.
To cook: Heat oil to high, add chicken and cook for a minute or so. Add vegetables and cook for 2 minutes, continue cooking and stirring while adding sauce and garlic. Bring to a simmer and cook a minute or so until sauce thickens. Stir in cashews, remove from heat and serve immediately.
*bell pepper, broccoli and cashew amounts are at the cook's discretion.
By the way, "chunked" must be Canadian for chopped.
Maybe the streets won't be as full of trick or treaters this year but that's no reason not to have fun.
Tried and true, follow these and you can "eat" your beer any time of the day.
This weekend The Book Loft will celebrate a milestone.
Concerned about COVID-19?
Sign up now to get the most recent coronavirus headlines and other important local and national news sent to your email inbox daily.