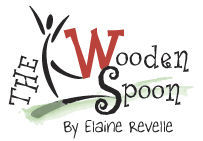 You either like it or not. There's a large gulf between candy lovers on the subject of divinity.
I like it. Although not born with a sweet tooth and usually passing up candies when offered, I do have an affinity for divinity.
At Christmas, my grandmother would morph into a candy-making machine. She turned out batches of homemade fudge, panoche, peanut brittle and Turkish delight. But she never tackled divinity.
Divinity is a little tricky to make. Too much moisture or heat and it's doomed. She absolutely refused to sully her candy reputation with any chance of failure, no matter how remote. Since December tends to be one of our dampest months, and she liked to keep her house on the hot side, no divinity.
I've had an appreciation for Presqu'ile and the Murphy family ever since the winery opened around 2010. In fact, it's so popular I don't need …
Perhaps my interest was spawned by her lack of interest, so that perfect soft, sweet, vanilla and nuts treat wasn't in her repertoire.
I've tried it, but it's labor-intensive, lots of beating involved, and the recipes I tried didn't recommend anything but a wooden spoon and a strong arm. Electric mixers were verboten.
A couple of weeks ago, after being intrigued by Trish Olness' fudge recipe, which called for gelatin, I did a little research. One item piqued my interest — divinity, which was also made with gelatin, Jell-O to be exact, and that got my creative juices going.
While lemon, lime or orange-flavored divinity didn't get me too excited I figured I could experiment a little. Further research turned up that a three-ounce package of Jell-O contains 2-1/2 teaspoons of unflavored gelatin. So, I thought, why not try it plain and add vanilla and chopped nuts? Might work.
I made two batches, one with lemon Jell-O and the other with unflavored Knox gelatin. I toasted a scant cup of chopped walnuts, which I added along with a nice glug of vanilla.
It was a balmy fall day, the bride beautiful, the groom handsome.
I haven't checked with my guys at the gas station for their assessment. They loved Trish's fudge, by the way.
I liked the one made with plain gelatin and nuts, but found the lemon version nothing but sweet. Maybe a little fresh lemon juice would perk it up a bit.
I took some samples to Wendy and Robert. They gave both versions solid thumbs down. Didn't care for either.
Oh well, I'll run what's left by my co-workers and use their and my pump jockeys' verdicts as tiebreakers then let you know.
But until next week, it you want to give either or both a try, here are the recipes.
GELATIN DIVINITY
3 cups white sugar
3/4 cup light corn syrup
3/4 cup water
2 egg whites
1 (3-ounce) package Jell-O, any flavor*
1 cup chopped nuts, optional
Butter a 9x13-inch glass baking dish and set aside. Combine sugar, corn syrup and water in a saucepan over medium high heat. Stir just to blend, then bring to a boil. Heat to 250-265 degrees or until a small amount of syrup dropped into cold water forms a rigid ball. Meanwhile, whip egg whites with an electric mixer until foamy. Add gelatin or Jell-O and continue whipping until peaks form when beaters are turned off and lifted. When syrup reaches temperature, pour a thin stream into egg white mixture, mixing constantly on low speed. Increase to high speed once syrup is in and whip until candy is stiff and loses its gloss. Fold in nuts if using, and spread into prepared pan. Allow to stand until firm, then cut into squares.
VARIATION: For a more traditional taste, follow above recipe substituting 2-1/2 teaspoons unflavored gelatin for the Jell-O. While beating, add vanilla to taste. When candy loses its gloss toss in about 1 cup chopped, toasted nuts. Let beat a minute or two more, then spread in pan to set. Prepare as above.
Be the first to know
Get local news delivered to your inbox!