Nestled at the foot of Los Olivos' Figueroa Mountain beneath a large canopy of oak trees, sits an old barn workshop that houses every imaginable tool and mechanism needed to carve, hammer and polish earth into works of art.
With nothing to prove and an art opening quickly approaching, part-time sculptor-100% mountain man John Cody emerges from his work area dusted with a thin layer of stone, and his barking workshop dog that he lovingly calls his "doorbell."   
He walks with a heavy step, and in comfortable attire, sneakers, and with tousled hair that frames his bright eyes, the artist warmly motions to follow.  
It's been more than 10 years since his last art exhibit, and Cody, a veteran sculptor who was recently prodded out of "hiding," has a new collection of stone works to share with the Santa Ynez Valley — and the world.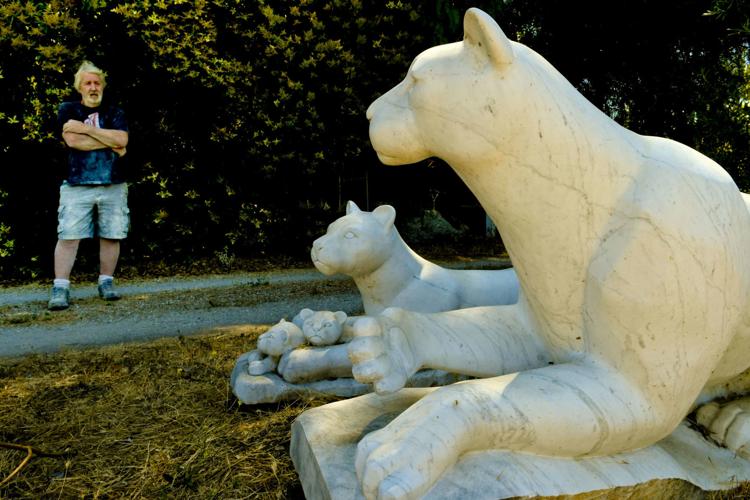 "This is his first show since closing the Cody Gallery in 2006," Elverhoj Museum Executive Director Esther Jacobsen Bates said of Cody's 30-year art gallery in downtown Los Olivos. "It is remarkable to see him at work — and it's hard work — more than five decades after he catapulted to fame at age 19. And it all started in Solvang."
Born in 1948 in New York City, Cody spent his youth in Virginia where he became interested in stone sculpture as a teenager. His future came into focus after volunteering at an indigenous archaeological site in South Carolina where he helped excavate stone carvings.
In 1967 Cody, then 18, moved to Solvang and first began quarrying soapstone.
Once he discovered serpentine in the mountains near Midland School, it became his favorite material to carve, and the medium he is most known for.
On Saturday, Aug. 10, Cody will showcase 11 newly created sculptures at the Elverhoj Museum of History and Art in Solvang as part of a cooperative exhibition entitled "Crossing Paths." His works will share the stage with those of American animation artist Eyvind Earle. 
"I don't do 'unvelings' anymore," Cody said sternly with a humorous tone. "I've been in the mountains most of my life and I can't even tell you how many shows I've been to with all the people and the champagne — but I can pull it off most of the time."
He explained that an over-marketed, over-hyped, much ado just isn't his style.   
"At my age, now, the hell with philosophizing or giving your work any credit," he said, emphasizing a need for simplicity in the arts. "Let the art speak for itself, and to whoever it speaks to."
Still with a thin coating of white mineral powder clinging to his clothing and hair, Cody arrived at a small clearing outside his workshop where dozens of pieces sat — some located further out weigh hundreds or thousands of pounds, requiring backhoes and lifts to be moved.
Walking over to a nearly complete sculpture, Cody said that moments after agreeing to the art show that Jacobsen Bates pitched to him over four months prior, he had doubts.
"At first I thought, no, no, no," he said, explaining that his natural aversion to the pressure of deadlines is due to his many years living in the remote wilderness, deep in the Los Padres mountains with his family.
You have free articles remaining.
Register for more free articles
Stay logged in to skip the surveys
Although he's taken up valley life as a way to be nearer to his children and babysit his grandchildren these days, he longs for his cabin retreat in the mountains where inspiration and spontaneity rule.
The sculptor took a diamond blade saw to the stone and steadily carved, sending fine dust into the air. As the dust settled, a clear vision of a woman's torso took shape.
"I'm pretty fired up after doing this," he said, noting that he dragged his feet in the beginning but eventually found a steady rhythm that allowed him to complete a dozen pieces within a few months.
Comparing his inspiration-based work habits to his art show partner and late friend Eyvind Earle, Cody recalled his stand-out ability to produce.
"He was an incredible artist and changed the whole world of animation with his style. He just painted and painted," Cody recalled. "His discipline was way beyond me. I was embarrassed all the time because I don't have that type of discipline to just continually work."
Because the process of sculpting is less about planning and more about allowing, as the sculpture reveals itself to the artist, Cody says it's easy to get thrown off.
Sculptor John Cody looks over two larger-than-life-sized mountain lion sculptures he made at his Los Olivos workshop.
His first piece for the show was the yellow serpentine rattlesnake named "Dutch," which he says came through fairly easily. But others not so much.
"The little hermit crab is a great story," Cody said, pointing at the dark green polished rock shaped like a stone crustacean named "Henry the Hermit."
"It was sitting on the ground and I couldn't figure out what to do out of it," he said. "Joanna Chamberlain was here — I always call her my creative adviser —  and was just walking around. She looks down at the rock and says, 'It looks like a little hermit crab!'"
Cody said within a few hours he had the shape of the crab roughed out.
Serpentine rock, he said, easily breaks and takes on a wide variation of unpredictable characteristics like veins, patches and striations. Its colors can range from black to green, white or yellow with spotted mineral coloration.
Once waterproofed and sealed, each piece will shine up and reveal a unique glinty luster and be mounted onto a base, ready for showcasing.
"It's a hard, weird material to work with. But it always surprises me," Cody said. "I like taking the rock and seeing what it develops into."
073119 John Cody 02.jpg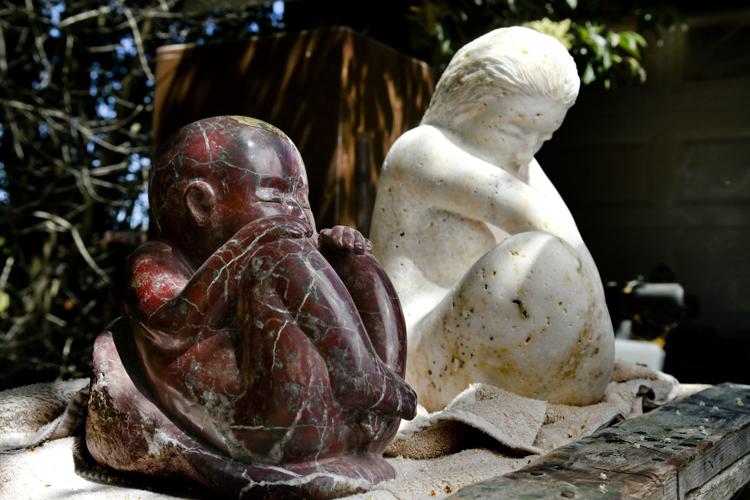 073119 John Cody 19.jpg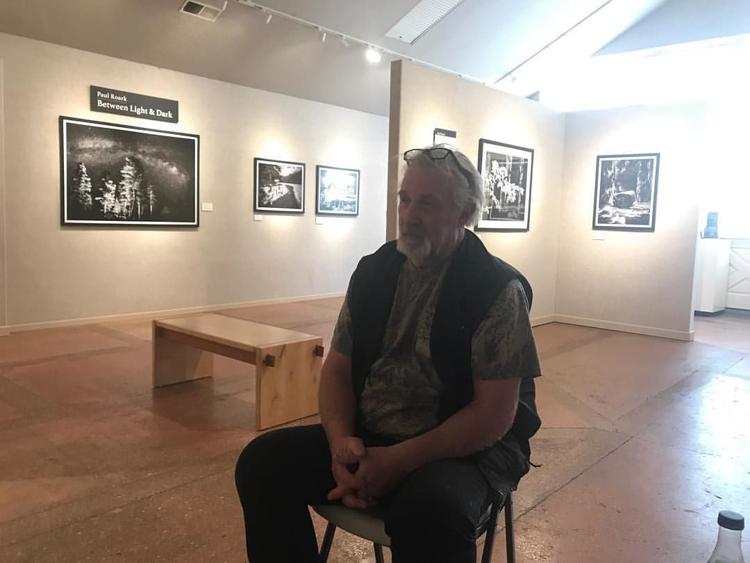 073119 John Cody 05.jpg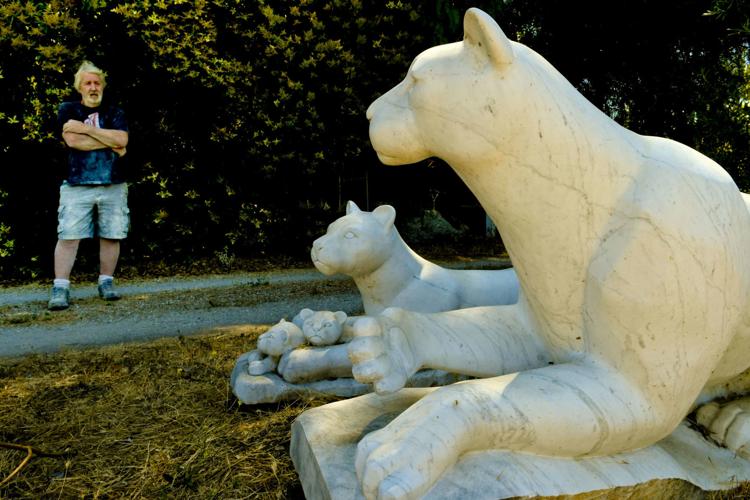 073119 John Cody 18.jpg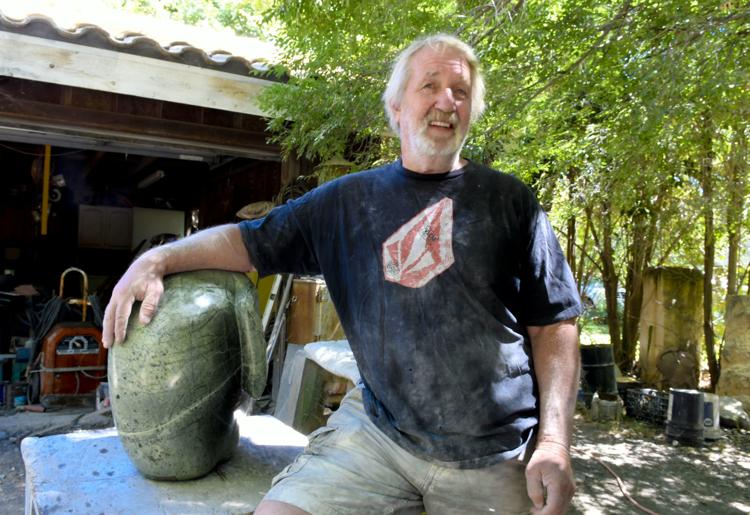 073119 John Cody 03.jpg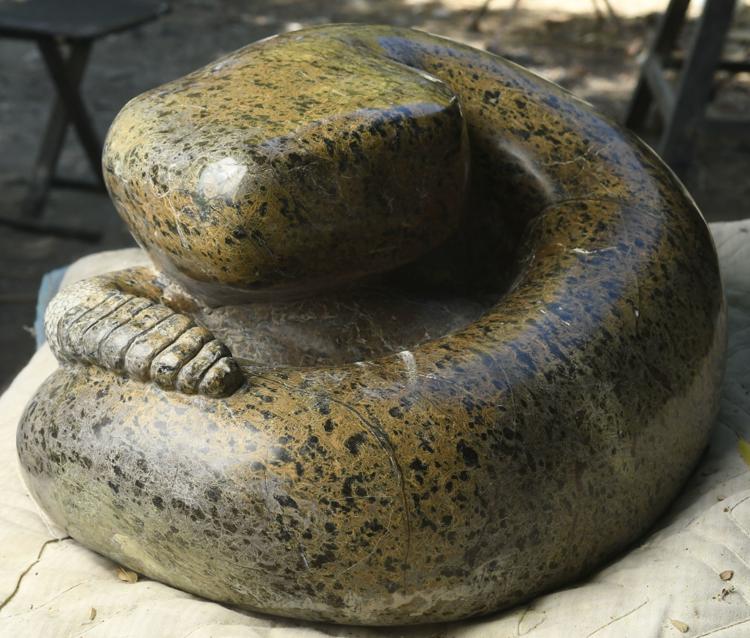 073119 John Cody 04.jpg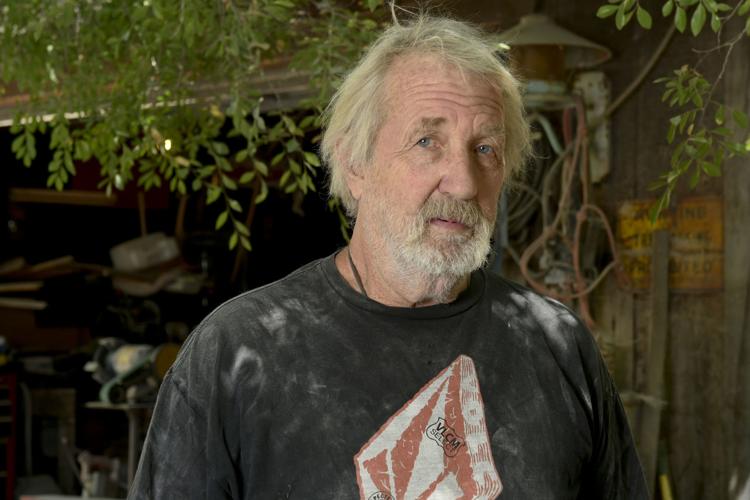 073119 John Cody 06.jpg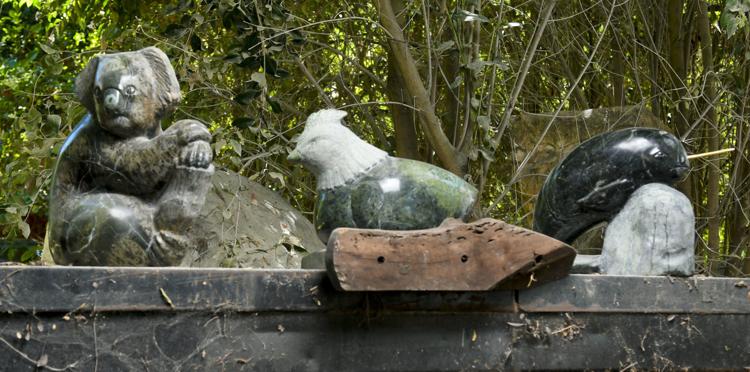 073119 John Cody 07.jpg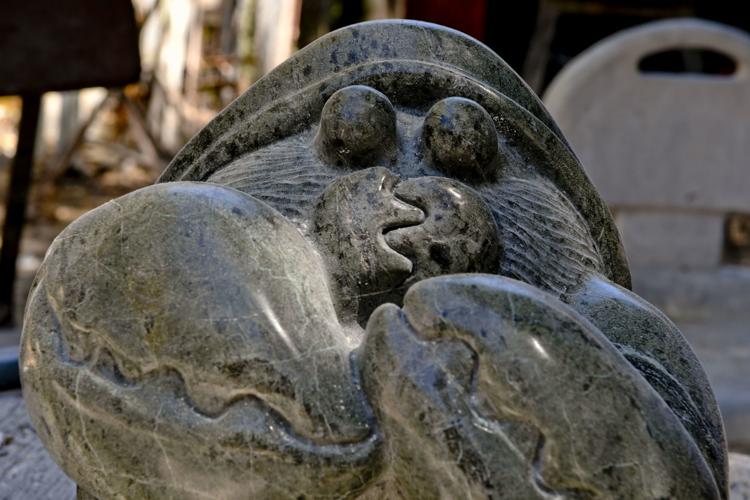 073119 John Cody 01.jpg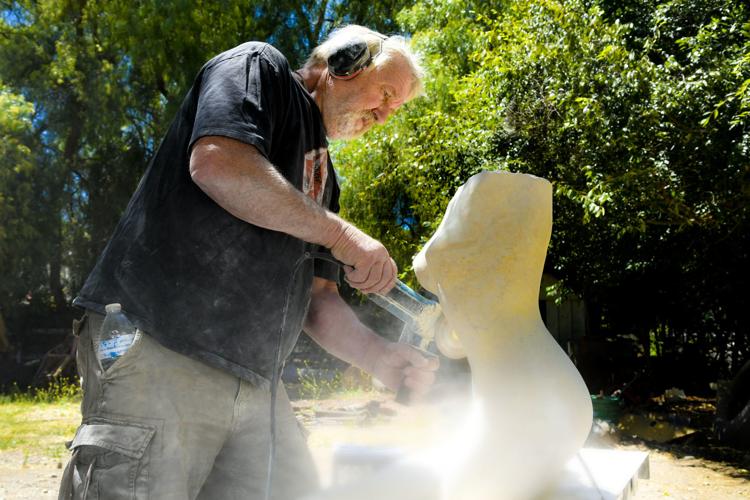 073119 John Cody 08.jpg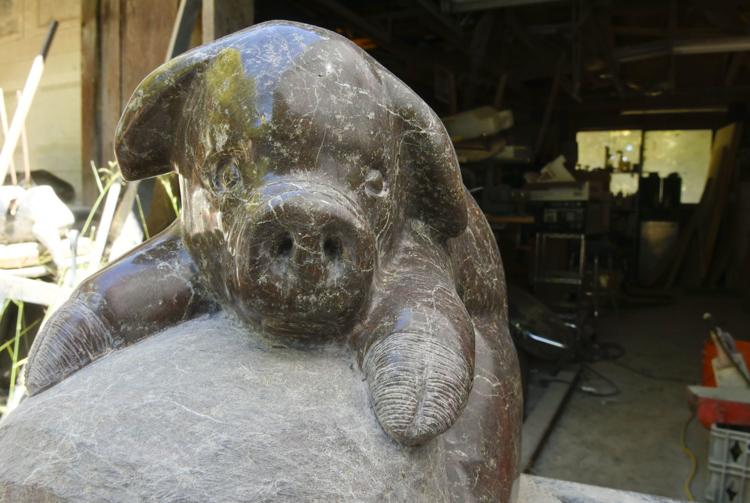 073119 John Cody 09.jpg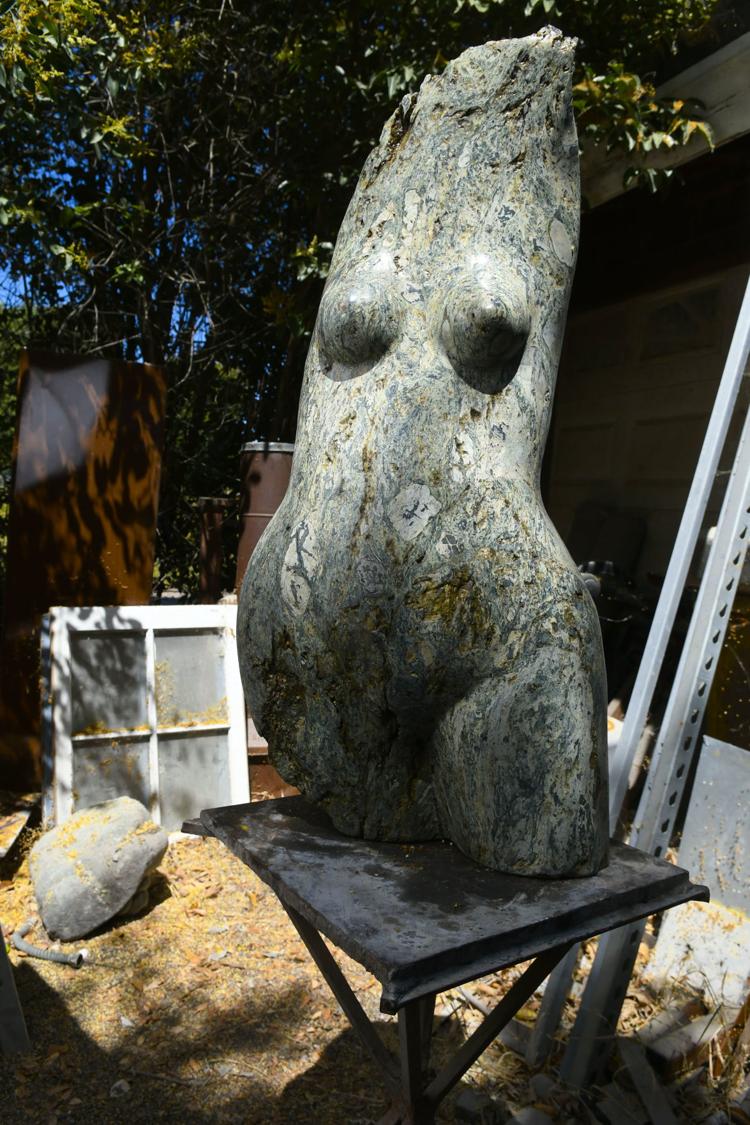 073119 John Cody 10.jpg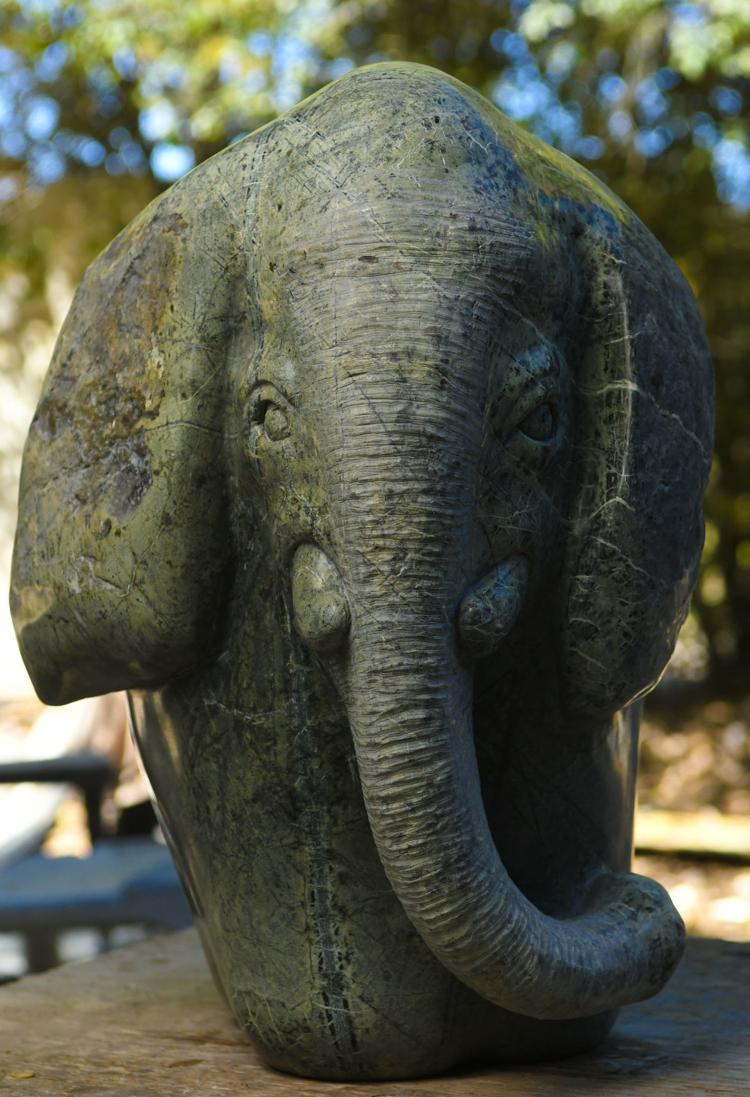 073119 John Cody 11.jpg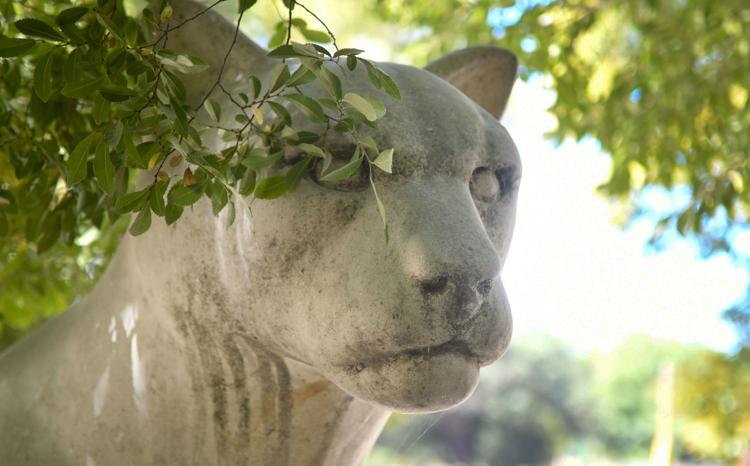 073119 John Cody 12.jpg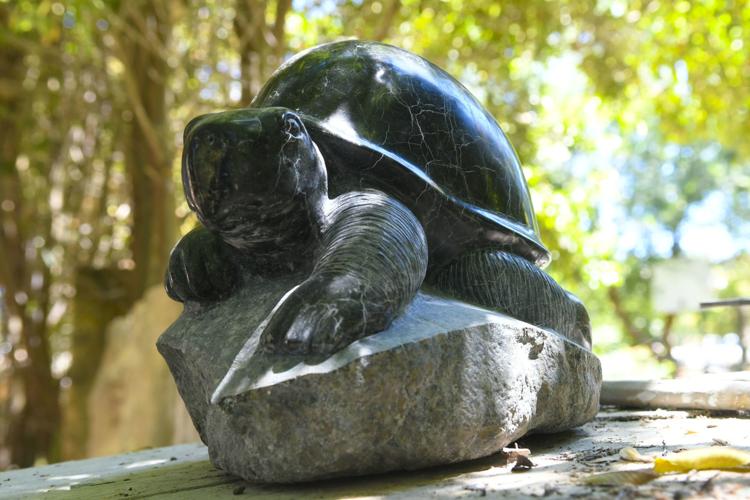 073119 John Cody 13.jpg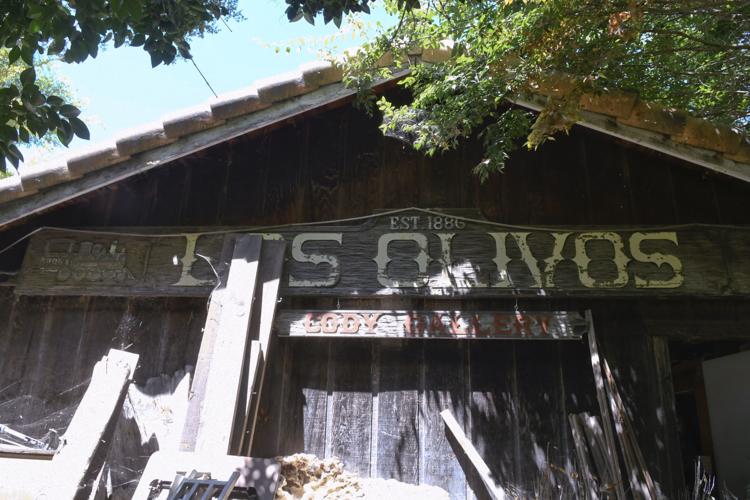 073119 John Cody 14.jpg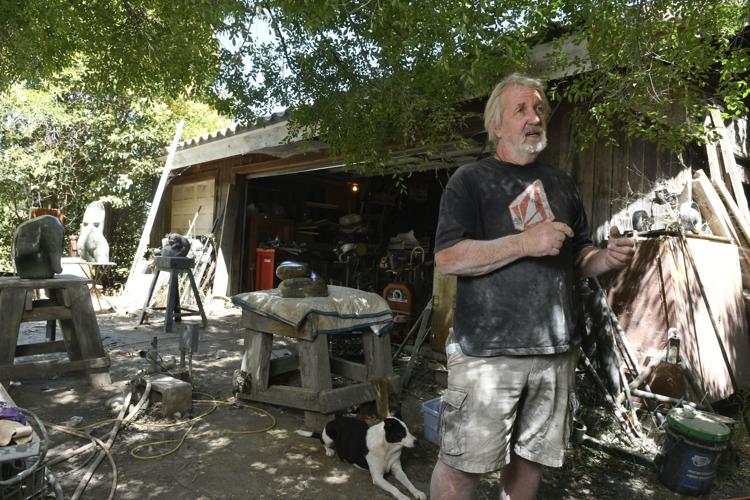 073119 John Cody 15.jpg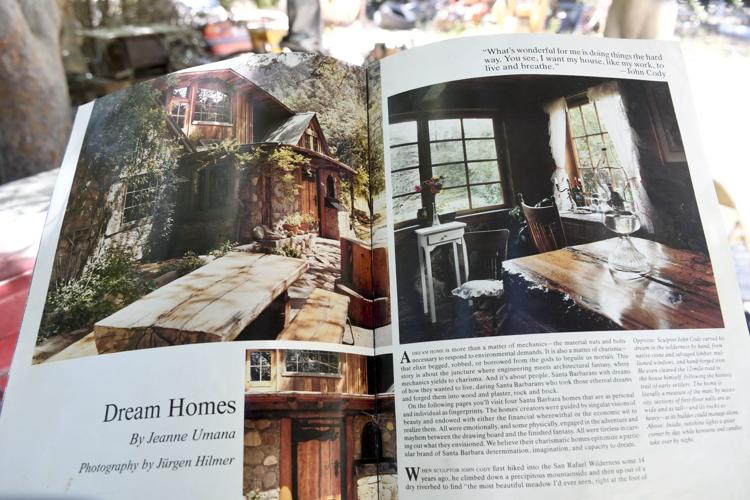 073119 John Cody 16.jpg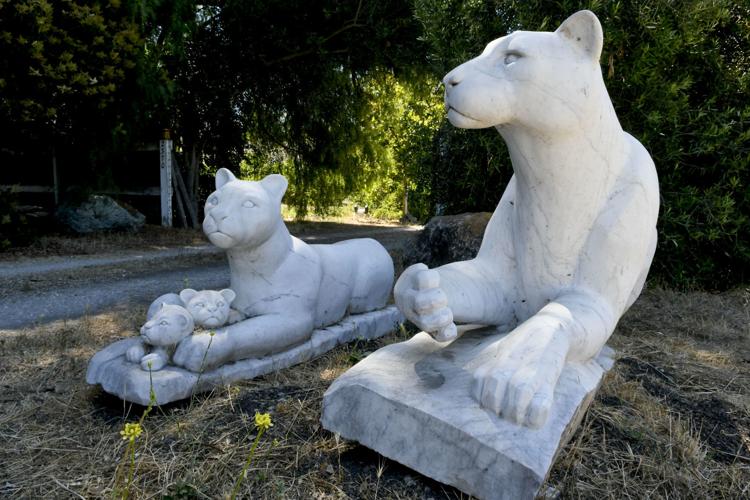 073119 John Cody 17.jpg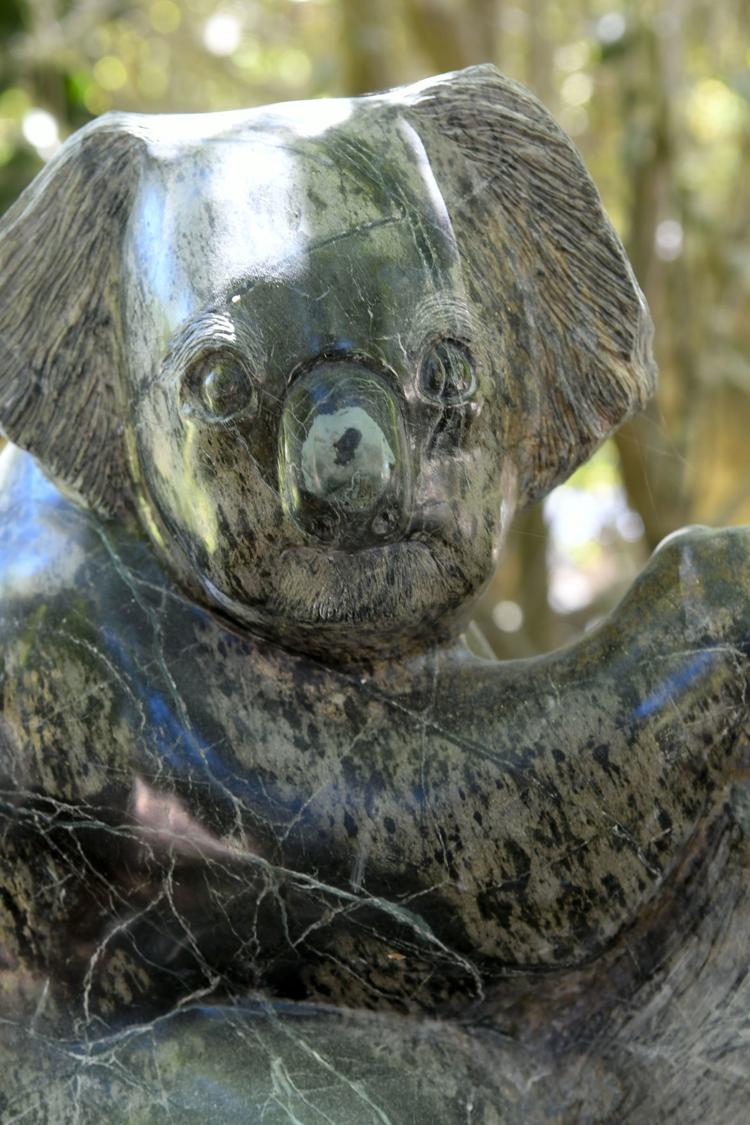 073119 John Cody 20.jpg