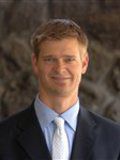 Despite nonstop news about the coronavirus pandemic, people still have questions about the disease.
To get answers, the Santa Maria Times went to Dr. J. Trees Ritter, DO, FIDSA (Fellow of Infectious Disease Society of America), an infectious disease sub-specialist and Chief Medical Officer for the Arroyo Grande office of Marian Regional Medical Center. 
Question: The virus is being called by several names. Can you help sort that out?
Dr. Ritter: "The virus is "novel coronavirus SARS-CoV-2" and the disease it causes is COVID-19, which people are calling the coronavirus. It's analogous to HIV and AIDS. HIV is the name of the virus that caused the disease called AIDS.
Coronavirus is a family of viruses that have a similar structure and, under an electron microscope, look like a crown.
The common cold is one type of coronavirus.
SARS and MERS are two other coronaviruses. SARS (Severe Acute Respiratory Syndrome) first appeared in 2002 and MERS (Middle East Respiratory Syndrome) in 2012. Both SARS and MERS seemed to come out of intermediate mammal hosts, bats and civet cats for SARS and bats and camels for MERS, before transferring to humans.
This current disease, COVID-19, is a novel coronavirus, which means we haven't seen it before."
Question: Does being a novel coronavirus make it more difficult to treat? 
Dr. Ritter: "Yes. Because this is new, the medical world hasn't had any time to develop a vaccine.
This is not a bacterial infection so antibiotics won't work.
Since it is the first time people have been infected with this particular virus, no one has been able to develop any antibodies that could lead to immunity.
That's why this is so serious.
In a short time, we've learned that anyone can get it.
We're learning new things every day but so far we've found that it does disproportionately affect people of age and people with co-morbid medical conditions — underlying medical conditions — like heart disease, COPD and diabetes.
The lungs get the worst of the infection's attack.
Future outbreaks will be less lethal because after this outbreak is brought under control, a certain percentage of people will have built up immunity and there will probably be a vaccine available." 
Question: When can we realistically expect to see a vaccine? 
Dr. Ritter: "Most likely, at least a year. Vaccine development is in its earliest stages. Just this week, a trial with 12 people was started. Realistically, it will be 12 to 18 months before there is a vaccine available for wide circulation.
Question: How bad can the pandemic become? 
Dr. Ritter: "Getting accurate figures is tough so far. There are people who have the virus that aren't being reported.
There is data just published on this today up that up to 15% of children may not show clinical symptoms at all, so many of them haven't been counted.
Adults with mild symptoms are not getting testing done so, if they are infected, then they are not being reported as well.
We're seeing the worst cases, including fatalities, among the elderly and, as I mentioned, people with underlying medical conditions.
We know that when SARS hit in 2002, it only affected roughly 8,000 people and caused 774 people to die. Its death rate was significant, roughly a 10% death rate, but through classic epidemiological control, we were able to stop it dead in its tracks.
This one (COVID-19) could be way past that.
We know this is worse than the flu and could be worse than SARS but it's hard getting an accurate picture because so few people have been tested.
Right now, the death rate reported could be higher than it actually is. If we can get to the next step of testing and find out how many people are or were actually infected, including those who don't need medical care, then the death rate will probably go down — but that's a tough trick." 
Question: Can you explain the importance of getting accurate numbers? 
Dr. Ritter: "The main reason this is a significant concern is because conservative estimates are predicting that 20% of the people — that's one in five — in San Luis Obispo and Santa Barbara Counties will get this infection and some estimates put the number as high as 60%.
If only 2% of the infected need critical care, that is still more critical care beds and ventilators than we have.
That's why it is so important to flatten the curve.
Question: Is that where shutdowns and sheltering at home come in?
Dr. Ritter "Exactly. If people continue to meet in large groups, the chance of spreading the virus to, say 60% of the people, goes way up.
If everyone is hit with it at once, it will overwhelm the health-care system.
It's important that we spread this out so we don't overwhelm the system.
By taking these measures, it helps us to buy time, flatten the curve and give us time to work on other potential lifesaving therapies and vaccines.
Shelter at home is important not just for the people at significant risk, but for children, people in their 20s and 30s. Just because COVID-19 doesn't make them seriously ill, they can still spread the virus to many at-risk people and we need everyone's efforts to stop this from spreading.
It's been exhausting, we are essentially working 24/7. We've seen very few cases here so far. No one is hospitalized, but we know it's coming so we're working around the clock to prepare our hospitals to prevent loss of life and keep our caregivers safe because if our caregivers get sick we're in real trouble."
Concerned about COVID-19?
Sign up now to get the most recent coronavirus headlines and other important local and national news sent to your email inbox daily.