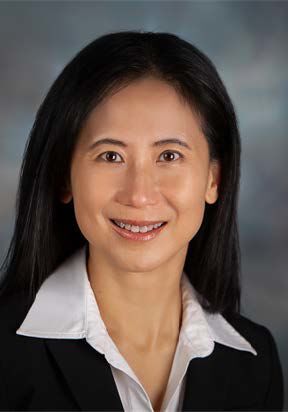 Question: What is multiple myeloma?
March is Multiple Myeloma Awareness Month. Multiple myeloma is a type of blood cancer that starts in the bone marrow, where plasma cells, a type of white blood cells, are made. Normal plasma cells generate antibodies to help to fight infections. However, abnormal plasma cells could develop and overtake normal ones at an uncontrollable rate – this is multiple myeloma.
It's estimated that more than 30,000 adults, slightly more men than women, in the United States will be diagnosed with multiple myeloma in 2021, which makes the disease the second most common blood cancer diagnosis after non-Hodgkin lymphoma. The disease will cause nearly 13,000 deaths this year. However, more than 50% of patients with multiple myeloma will live for at least five years.
We don't know the exact cause of multiple myeloma. Exposure to environmental toxins, such as high dose radiation, herbicides, insecticides, or Agent Orange (from the Vietnam War) increases the risk of developing multiple myeloma.
Symptoms from multiple myeloma vary widely. People with multiple myeloma may feel tired and short of breath due to anemia. They may have swollen feet because of kidney failure. They may experience bone pain in their back or chest. Sometimes, the disease causes bone destruction, leading to osteoporosis and fracture. The breakdown of bones releases calcium from bones into the blood. When there is too much calcium in the blood, people may develop nausea, frequent urination, constipation, confusion, or even coma. Patients may also easily catch infections, as the abnormal plasma cells--now overtaking normal, healthy ones-- do not protect the body against infection. When people have concerning symptoms and multiple myeloma is suspected, blood, urine, and bone marrow tests will establish the diagnosis and determine the disease's severity.
There has been significant improvement in multiple myeloma treatment. For very early-stage cancers that only involve a small part of the body, surgery and radiation can be effective treatment options that do not affect the rest of the body. More often, people with multiple myeloma are treated with medications given by mouth or through bloodstream, which can reach cancer cells anywhere in the body. After medications successfully reduce the amount of myeloma cells in the body, some patients, depending on the nature of their disease and their body's physical condition, may choose to proceed with stem cell transplant. It is important for patients and their cancer care team to thoroughly discuss treatment options, carefully weigh each treatment's benefits, and consider the potential risks and side effects.
To find out more about Multiple Myeloma contact our Nurse Navigators at Mission Hope with your questions at 805-219-HOPE (4673).
Dr. Wei Bai is Board Certified and Fellowship trained in Medical Oncology and Hematology at Mission Hope Cancer Center. She treats people with cancer and hematology disorders and serves as a member of the Marian Regional Medical Center's and Arroyo Grande Community Hospital's specialized oncology staff. She can be reached at 805-349-9393.
HAVE A QUESTION? This weekly column produced by Marian Cancer Care invites you to submit your questions to "Your Cancer Answers" at the following email address mariancancercare@dignityhealth.org
Build your health & fitness knowledge
Sign up here to get the latest health & fitness updates in your inbox every week!