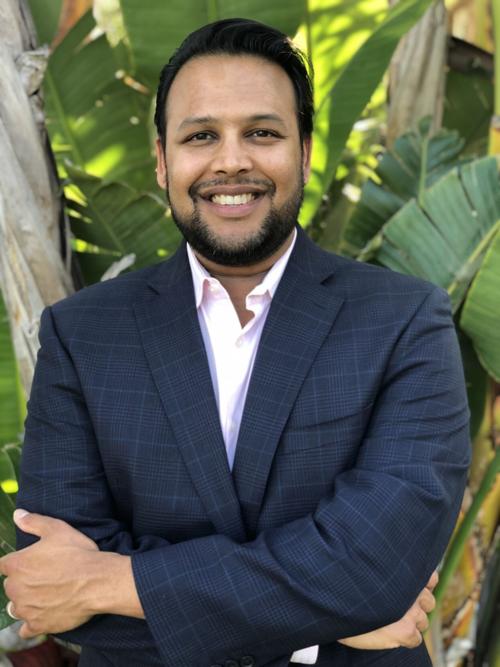 Question: What should I know about colorectal cancer?
Colorectal cancer (CRC), also called colorectal adenocarcinoma, is a malignant tumor that develops within the walls of the large intestine. CRC causes significant morbidity and mortality in the United States. Among all cancers, it is third in incidence and cause of cancer death for both men and women. Although incidence rates have been declining over the last 20 years, recent population based studies show that the incidence is only decreasing in those over the ages of 55. Most recent trends show there is a rise in incidence in those between the ages of 45 and 49.
The U.S. Preventive Services Task Force has recommended colorectal cancer screenings for people ages 45 and older. Since the early 2000s, incidence among people 45 to 49 has increased about 2% per year, and about 1 in 10 people diagnosed with colorectal cancer is under age 50.
One common theme in my practice has been that younger patients have been presenting to me with complaints which could indicate colon cancer. These could include, but not limited to, rectal bleeding, abdominal pain, iron deficiency anemia, unintentional weight loss, and fatigue. These are alarming symptoms and should be evaluated by one's primary care physician and/or gastroenterologist right away. Many times, I will often find polyps while doing a colonoscopy and as they are removed, we are actively preventing colon cancer.
CRC usually develops over a period of several years, with the cancer beginning as a precancerous lesion, or polyp. Experts estimate that at least 95 percent of cases of CRC arise from preexisting polyps. Once polyps are found, they are sent to a pathologist who will further evaluate the polyp at a cellular level and with close collaboration, we are able to determine when the next colonoscopy should be (repeat in 1 year, 3 year, 5 years, 7 years, 10 years, etc.)
Risk factors for colon cancer include increasing age, Black race, and male sex. Currently, guidelines support beginning colonoscopies at age 45 on Black men and women. There is literature to support that a diet high in fiber including high fiber cereals and whole grains, along with fresh fruits and vegetables, are associated with a decreased incidence of colon cancer.
If you have questions or would like more information on screening colonoscopies please call our oncology nurse navigator at Mission Hope Cancer Center at 805-346-3463.
Dr. Shaw is a board certified gastroenterologist. He specializes in the latest advances in diagnosis and successful treatment of disorders of the esophagus, upper gastrointestinal tract, colon, liver, bile duct system, and pancreas. His interests include colorectal cancer prevention and early detection using the latest state of the art colonoscopy procedures and techniques. Dr. Shaw is affiliated with Santa Maria Digestive Diagnostic Center and Marian Medical Regional Center. He can be reached at 805-922-6581.
HAVE A QUESTION? This weekly column produced by Marian Cancer Care invites you to submit your questions to "Your Cancer Answers" at the following email address mariancancercare@dignityhealth.org
Build your health & fitness knowledge
Sign up here to get the latest health & fitness updates in your inbox every week!