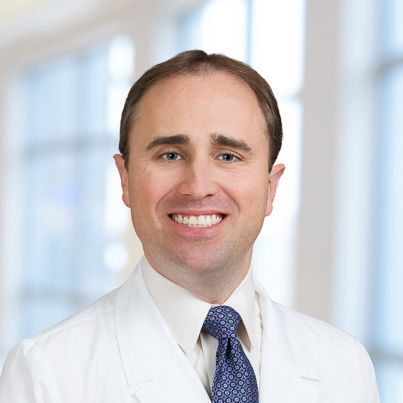 Head and neck cancers are some of the most difficult primary cancers that we treat as radiation oncologists at Mission Hope Cancer Center. They are often located in very delicate parts of the body with many critical structures immediately next to the areas of primary and lymph node cancer involvement. Over the past five to 10 years, we have developed extremely sophisticated methods of treating these very debilitating cancers with highly technical radiation plans that use a technique called intensity modulated radiation therapy (IMRT).
At Mission Hope Cancer Center, we use a specialized form of IMRT called "RapidArc" that allows us to deliver hundreds of small customized beamlets of radiation in a very short period of time. This technique is especially useful in the treatment of head and neck cancers because it allows us to protect critical organs such as the salivary glands, oral cavity, spinal cord, and swallowing muscles in the throat, while still delivering a full prescription dose to the primary cancer. Prior to the introduction of IMRT and arc-based radiation plans, it was very common for patients to require upfront placement of a feeding tube to maintain nutrition and hydration during treatment. Using this technique, we have been able to reduce the number of patients who require placement of a feeding tube during concurrent chemotherapy and radiation therapy for these types of cancers to 15% or less. An additional benefit of this advanced form of radiation treatment that is available here in Santa Maria is our ability to avoid very small structures. Two of these include the cochlea located in the inner ear responsible for hearing, as well as the optic nerves and chiasm that are responsible for eyesight.
Another new development in head and neck cancers is the shift that we are seeing towards more HPV virus-induced cancers instead of cancers that traditionally had been caused by smoking and alcohol abuse. Certain types of viruses can cause cancer in the body, including the human papilloma virus (HPV) and the Epstein-Barr virus (EBV). One of the things that has been discovered about these HPV-related cancers of the head and neck is that they are much more responsive to treatment than their historical counterparts related to smoking and alcohol. This is good news for patients, as a diagnosis with a tonsillar cancer now carries a better prognosis and fewer treatment-related side effects because of the technology that we have at Mission Hope Cancer Center.
While we do not currently do screenings for cancers of the throat or nasal cavity, visiting your dentist on a regular basis is a great way to help make sure your mouth and tonsil area are clear of any suspicious lesions. Many of the patients that have come for treatment with us originally had their cancers discovered by our dental partners in the community. Additional signs and symptoms to watch for include changes in your voice, ongoing pain with swallowing, or a swollen area that is getting larger in your neck. These symptoms are especially important to take notice of if a person has a history of significant smoke or alcohol use. If you or a loved one has questions about head and neck cancer, please reach out to our team at Mission Hope Cancer Center at (805) 219-HOPE (4673).
Please join us Tuesday, April 20 at 3:30 p.m. for our SPOHNC (Supoort ofr People with Oral, Head, and Neck Cancer, Inc.) meeting with guest speaker, Ben Wilkinson, MD, FACRO, Radiation Oncologist, Mission Hope Cancer Center and co-Facilitators Gina Rotondo, MS, CCC-SLP and Yamini Balasubramanian, SLP
HAVE A QUESTION? This weekly column produced by Marian Cancer Care Services invites you to submit your questions to "Your Cancer Answers" at the following email address: mariancancerca
Build your health & fitness knowledge
Sign up here to get the latest health & fitness updates in your inbox every week!