Since everything is sunshine and rainbows on Valentine's Day, your significant other will likely be happy with anything you get them. Even if it is a hallmark holiday, going the extra mile is strongly encouraged. Here's a list of 10 extra-special gifts that are uniquely personal and useful.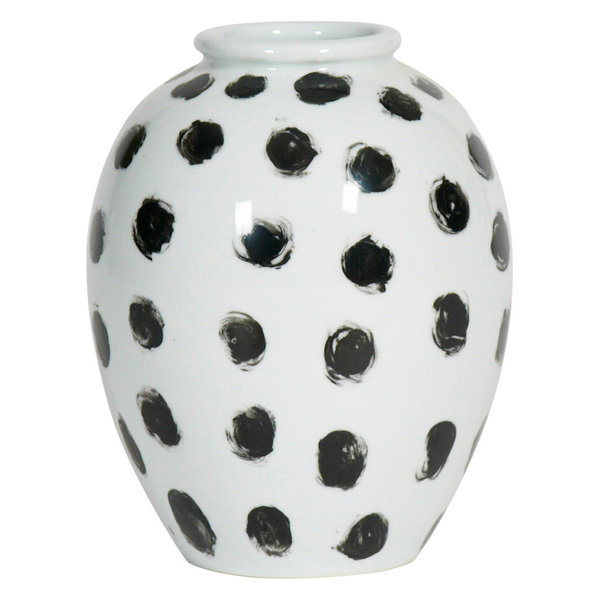 Fresh Blooms
Nothing says "Happy Valentine's Day" quite like red roses, but lilies, irises, tulips and carnations are also popular flowers for the occasion. Whichever one you decide on, this polka dotted vase has a spot of spunk that will fun up any colorful bouquet. Remember to act fast after your trip to the florist's. Take fresh cut flowers out of their packaging, cut their stems at an angle and put them in shallow water as soon as you get home. Position the vase in a cool, shady spot to extend the shelf life of your flowers.
Spot Hand-Painted Porcelain Vase from Houzz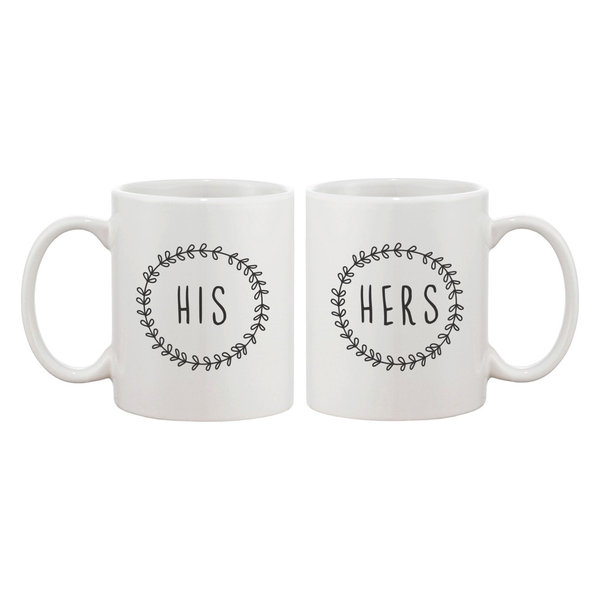 His and Hers Mugs
His and hers gifts are especially fitting for newlyweds. It's only natural for just-married couples to exercise their bragging rights to their recent union and what better way to do so than with matching mugs?
"His and Hers" Matching Mugs from Houzz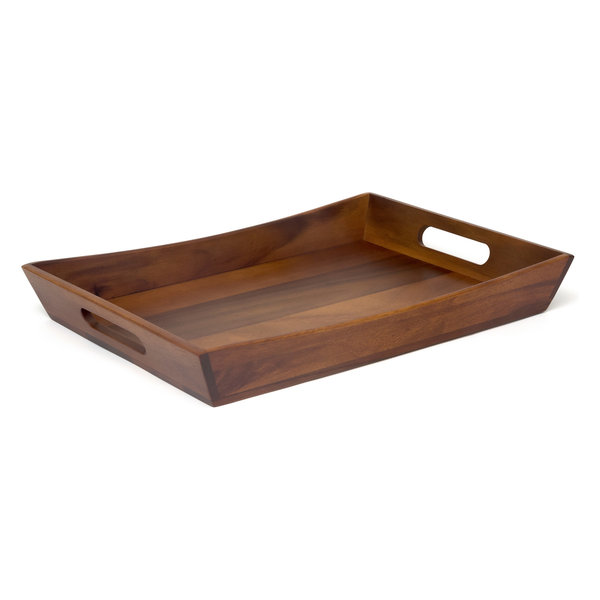 Breakfast in Bed
Special delivery of coffee, pancakes and a side of fresh fruit coming right up! Make the trip from kitchen to duvet a little tidier and a lot easier with a sturdy serving tray. The curved edges of this one offer a spill-proof surface that's a bit more secure than most trays.
Acacia Tray With Curved Sides from Houzz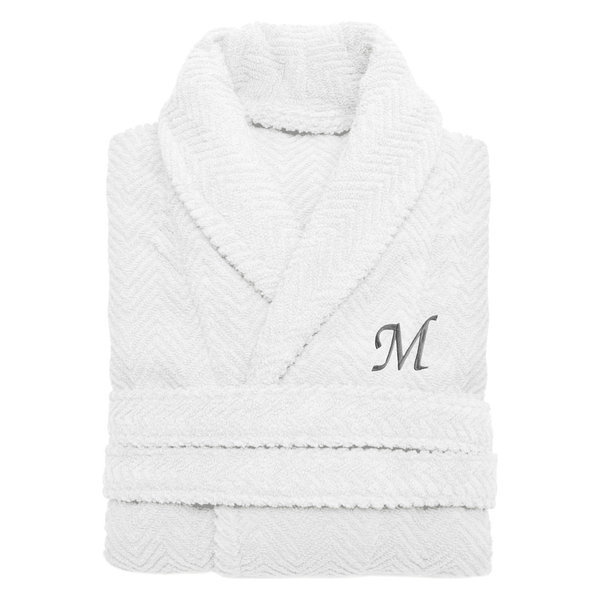 Something Monogrammed
The standard box of chocolates and a dozen roses are nice, but a little cliche nonetheless. Personalize your gift by having something monogrammed. Made of 100 percent cotton, this robe is teddy-bear soft and indispensable to lazy weekends at home.
Herringbone Weave Bathrobe from Houzz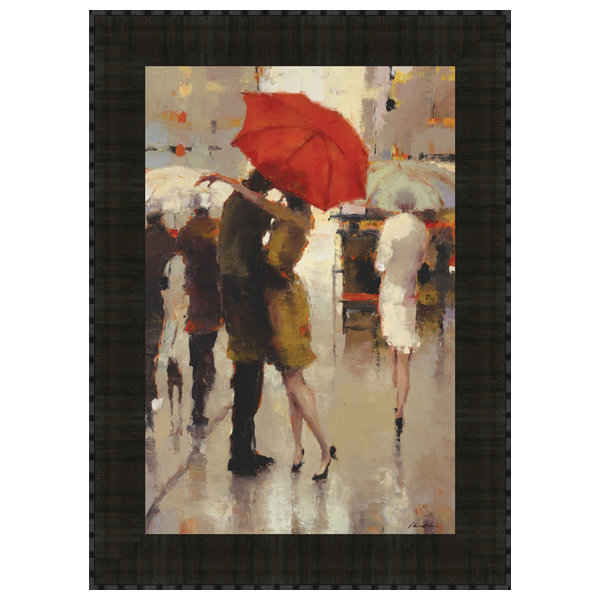 A Masterpiece
A work of art can be an extremely thoughtful gift. Because art appreciation is so subjective, choosing a piece with the right subject, medium, colors and overall impression that your significant other might appreciate requires a rather deep understanding of them. This couple caught up in the rain is a romantic scene by painter Lorraine Christie who explores human interaction and emotion through her work.
"Sweet Surprise" by Lorraine Christie from Houzz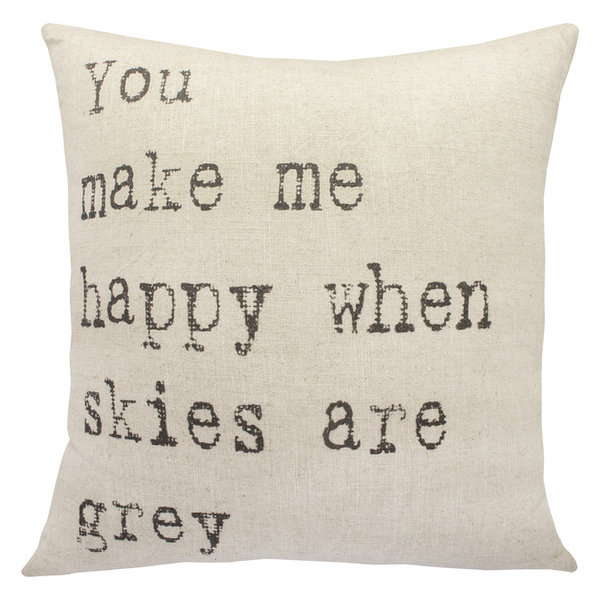 Pillow Talk
What makes a house a home? Decor stamped with a sweet slogan, of course. Plop this comfortable prop on an entryway bench, sofa or armchair to let guests (and your S.O.) know that love lives here.
"Gray Skies" Throw Pillow from Houzz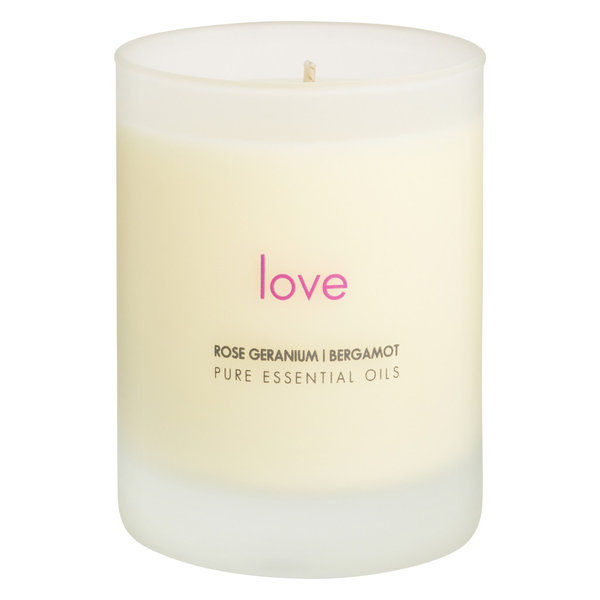 Love is in the Air
Candles are another Valentine's Day classic and this one was made specifically with love in mind. Extracted from flowers of trees in Madagascar, ylang-ylang is an essential oil with many health benefits including mood boosting properties that lower your blood pressure and melt away the stress and anxiety of any bad day.
Candle Intentions Love from Houzz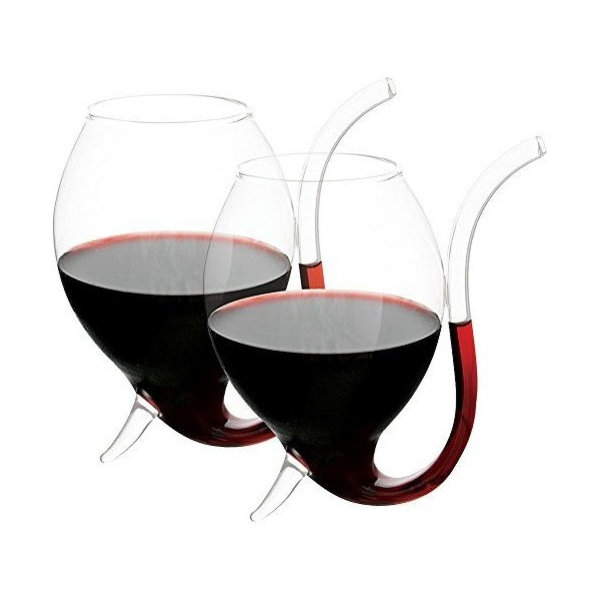 A Toast to Love
The unique design of these best-selling wine glasses will save you from researching stain removal tricks all night. Sip in style from a built-in glass straw and avoid spills, even after your third drink, by getting a good grip on this compact cup. Keep your home bar stocked with these wine sippers to prevent party fouls in the future.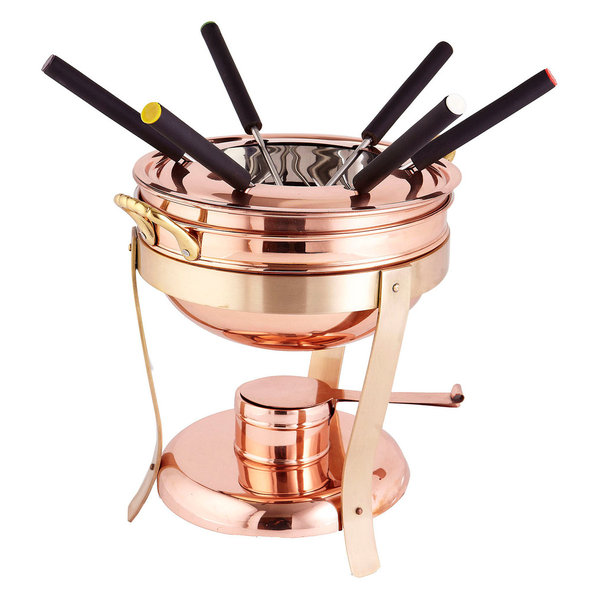 Ooey Gooey Goodness
If you're burnt out on your usual food joint or you just don't feel like going out in the middle of the week, you can easily make dinner at home feel just as special and ambient as a five-star restaurant. Fondue requires both people to participate, so a homemade meal won't feel like a one-sided gesture. Indulge in a three-course meal by preparing cheese, meat or chocolate with this set. This hands-on dinner activity is a nice break from the norm, especially on a weeknight.
Decor Copper and Brass Fondue Set from Houzz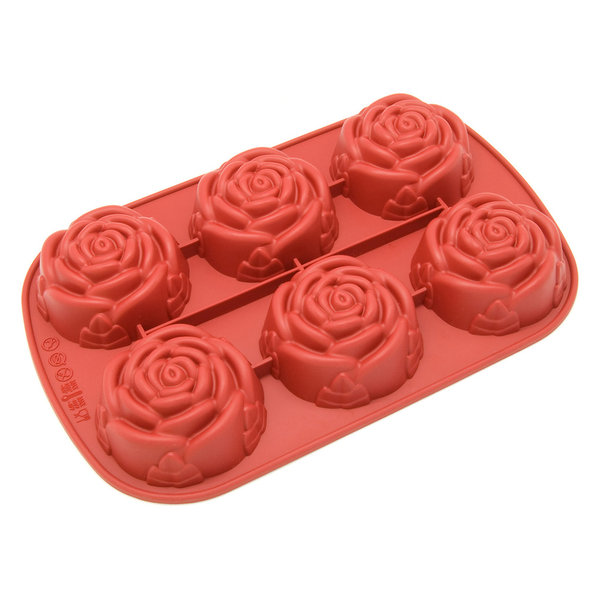 Something Sweet
You don't have to spend a fortune at the bakery to win the heart (or stomach) of your person. After all, anything homemade is priceless. This next-level dessert idea will make your valentine swoon. Fill this food-grade silicone mold with any batter, pudding or Jello and transform your dessert into half a dozen edible roses.