Want to get your kids to start packing their own school lunches (without it being a huge battle)? Here are some tips to help you get started.
Be prepared
Updated
Don't dump the lunch duty on kids on the morning of the first day of school. Talk with them a few days or a week ahead of time to prepare everyone for the change. Practice making a few lunches before school actually starts.
Be patient
Updated
Be patient with them, and show them how to do the various lunch tasks. Kids can get frustrated easily if they don't know how to do something, but parents also avoid frustration themselves by just doing it for them. Remember: Give the kid a lunch; they'll eat for a day. Teach them how to make their own lunch; they'll eat for a lifetime.
Don't procrastinate
Updated
Avoid rushed mornings by packing lunch the night before. Get creative with a Thermos. It's great for soup, but you also can keep smoothies cool or things like chicken nuggets relatively warm.
Mix it up
Updated
Look over the school's lunch menu, and pick out a few days each month to eat the cafeteria lunch. It will give your kid a break from lunch-making duties and might encourage them to eat the school's lunch more often.
Know your options
Updated
Some quick, easy-to-pack foods include dried fruit, cheese, crackers, lunch meat, rice cakes, yogurt, applesauce, cottage cheese and fruit, such as apples, oranges, nectarines, plums and bananas. Use a reusable container to pack them, if you can.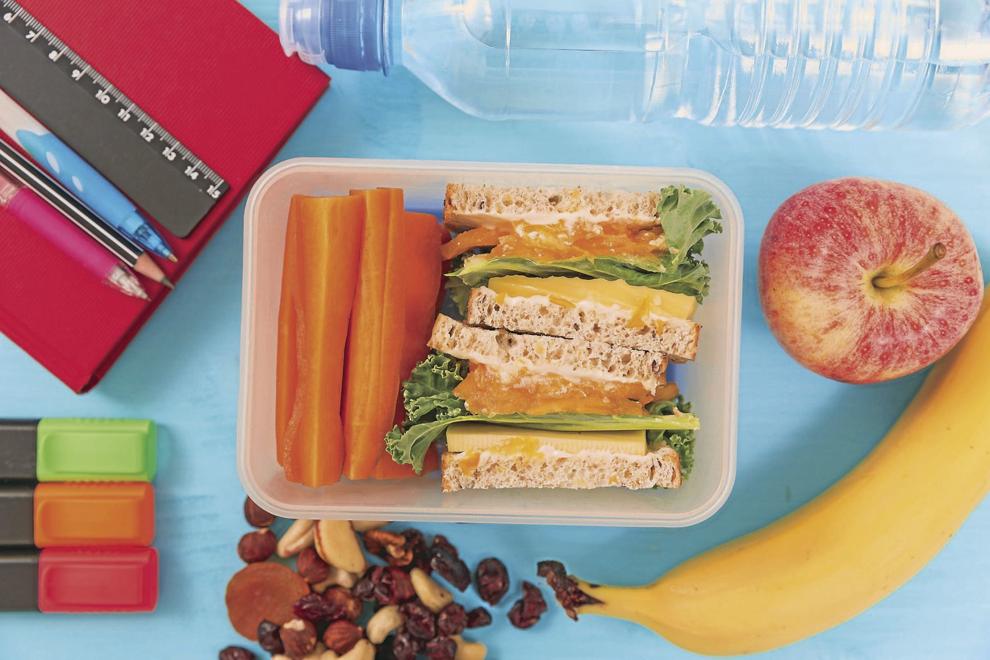 Use leftovers
Updated
Grains such as couscous and quinoa, which can be eaten at room temperature, are a blank palette for vegetables, nuts, herbs or anything your kids like. You could make a grain salad for dinner and plan to have the kids take leftovers to school the next day.