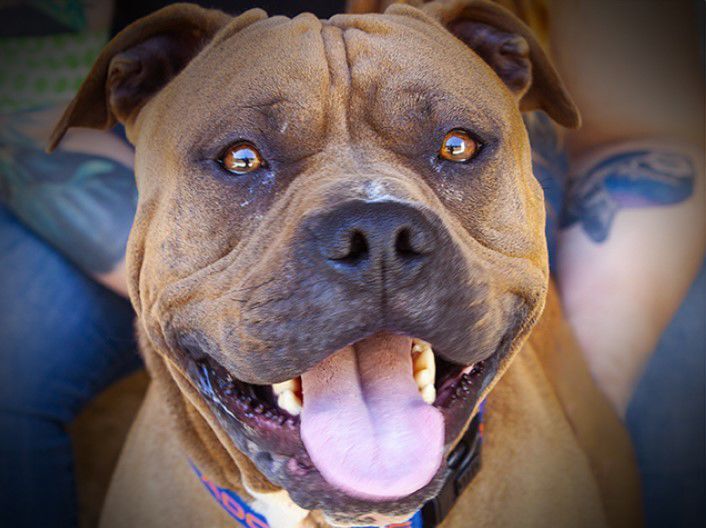 Canelo is a 9-month-old, male, brown and white American bulldog and Chinese Shar Pei mix available for adoption at Animal Services – Lompoc. Because Canelo is a puppy, he can be very energetic, but his main goal is to make your day better.
As long as he is with his people, he is content and happy. Unfortunately, this can cause a bit of separation anxiety, which may cause him to become stressed if left alone, so he needs to find a family that will be around the house and/or will take him on adventures with them.
He is 66 pounds, a great hugger and a bit of a kisser, too. The shelter staff believes that Canelo would make a great therapy or ESA dog.
Canelo's adoption fee includes his neuter, vaccinations, flea-treatment, complimentary food sample, and health/wellness exam. His microchip is included compliments of CAPA, a nonprofit organization committed to supporting the medical and behavioral needs of the animals at the Lompoc Animal Shelter.
The Santa Barbara County Animal Shelters are currently closed to walk-in traffic. Visit https://phshelter.com/ to view animals available, and call to make an appointment to meet the animal of your choice.
The Lompoc division of Santa Barbara County Animal Services is located at 1501 W. Central Ave. For more information, call 805-737-7755 or visit www.LompocCAPA.org
Get a dose of adorable in your inbox
Receive local adoptable pets PLUS updates for pet lovers in your inbox every week!