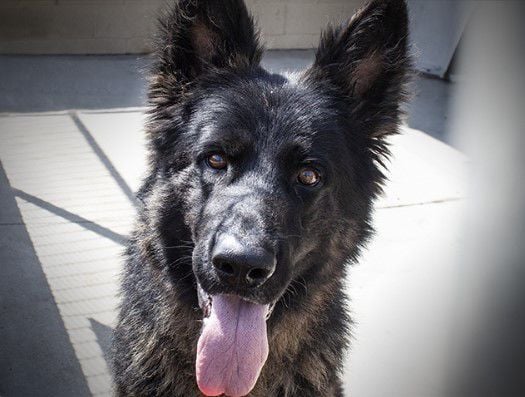 Rex is a 2-year-old male, black and brown German shepherd dog available for adoption at Animal Services – Lompoc. Rex is learning to walk on a leash and to take treats nicely from the shelter staff but would do best with a family who is experienced with GSDs and/or touch-sensitive dogs and has the patience to continue working with him.
All adoption fees at the Lompoc Animal Shelter are sponsored by Coldwell Banker Realty's Lompoc office through Oct. 15 as part of its Homes for Dogs (and other shelter animals) campaign.
Rex's adoption fee includes his neuter, vaccinations, flea treatment, complimentary food sample and health/wellness exam. His microchip is included compliments of CAPA, a nonprofit organization committed to supporting the medical and behavioral needs of the animals at the Lompoc Animal Shelter.
The Lompoc division of Santa Barbara County Animal Services is located at 1501 W. Central Ave. For more information, call 805-737-7755 or visit www.LompocCAPA.org
Get a dose of adorable in your inbox
Receive local adoptable pets PLUS updates for pet lovers in your inbox every week!