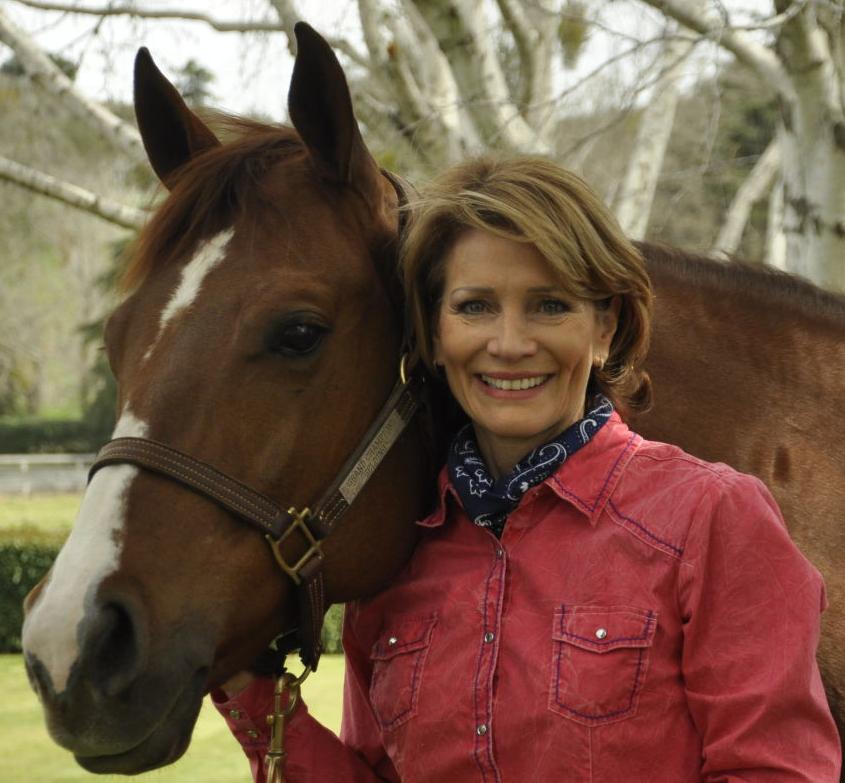 For those of us who haven't been directly affected by recent senseless mass shootings, it's hard to know how to help. We know that healing is necessary and we want to memorialize and honor all who have been impacted by these tragedies.
But how can they heal?
Because major fires occurred immediately after the Thousand Oaks Borderline mass shooting in 2018, the community was deprived of an opportunity to come together and mourn. 
A 28-year-old man opened fire on the crowd at the Borderline Bar & Grill about 11:20 p.m. Nov. 7, 2018 during college country night. The gunman then killed himself. 
A healing garden dedicated to the 12 people who were killed, will be unveiled on Nov. 9 near the site of the incident at Conejo Creek Park.
A few weeks ago, three military veterans affected by the Borderline shooting attended a Horse Sense & Healing resilience-building weekend workshop. Since 2010 this program, which offers a chance to heal by interacting with horses in a special way, has been offered to veterans and first responders dealing with the effects of Post-Traumatic Stress Disorder (PTSD). 
Monty Roberts and his team of certified instructors and licensed counselors facilitated the experience.
What made this weekend different was the three veterans also lost friends and children at Borderline on top of their military trauma.
One woman participant was a retired Air Force veteran who lost her son at Borderline.
She mentioned that the upcoming November memorial will be difficult, and that her dreams are full of good memories of her son, but then she wakes up.
Interacting with an exuberant quarter horse named Sophie was perfect for her, requiring her full concentration to create a "Join-Up®" relationship with her horse. This is where a participant learns to communicate with the horse in a non-violent, non-coercive manner, and have the opportunity to explore how the animal reacts to their different moods, vocal tones, and body language.
Sophie made a choice to "Join-Up®" and trust her handler, and a bond was created.
Leading up to the Join-Up experience, techniques for emotional control were shared, as well as focus and breathing exercises. 
'Feedback' from the horse provide valuable lessons on the importance of trust and respect in a relationship, and how this cannot be achieved through domination, aggression or fear. 
Steve Baird, who served in the Marine Corps, and his wife have dedicated their lives to serving the veteran community. 
"Those familiar with my thoughts on healing should know that I don't believe there should be a 'D' in PTSD. The 'D' in PTSD should have been an 'I' and stand for Injury," explained Monty Roberts, 84, who has spent over 70 years working on non-violent training techniques. "Going to war and coming home with extreme trauma is an injury and not a disorder. Injuries heal and disorders tend not to. By removing the stigma of a 'disorder' we could help so many more of our returning veterans receive the support they need."
These 3-day Horse Sense & Healing clinics are held six times a year at Monty and Pat Roberts' Flag Is Up Farms in Solvang. The program assists participants and their families to overcome past emotional injuries and learn to trust, communicate emotions and build resiliency to cope after deployment or service.
To learn more about the Horse Sense & Healing program, visit montyroberts.com/non-profit/horse-sense-and-healing/
Just for an evening, longtime rancher and horseman Charles "Tyke" Minetti will step out of the hot sun and into the warm spotlight to accept t…
After a morning of walk, trot and canter, contestants in the On the Bit Dressage Schooling Show event held at Santa Ynez Equestrian Center on Sunday, Oct. 13, were invited to slip into costume and parade their ponies around for an afternoon of Halloween gaiety.
Keeping with a longstanding tradition, the Santa Barbara County Cattlewomen served as the Solvang Senior Center's hostesses for their Oct. 16 …
Debbie Roberts Loucks grew up on Flag Is Up Farms in Solvang. She is the daughter of Monty and Pat Roberts. You can follow her on her popular podcast Horsemanship Radio.
Get a dose of adorable in your inbox
Receive local adoptable pets PLUS updates for pet lovers in your inbox every week!