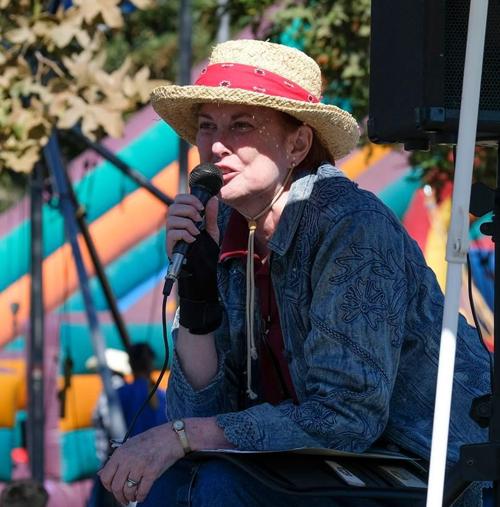 According to Rev. Randall Day, pastor of St. Mark's-in-the-Valley Episcopal Church who made the celebration of life announcement, Kath contributed extensively to the Santa Ynez Valley and St. Mark's community.
"While having broad and deep spiritual beliefs and practices, Laura was an active and pivotal member of St. Mark's. Nearly every word that has been communicated about St. Mark's for more than 10 years came from or through Laura," Day wrote in an email. "Her contributions extended far beyond a message about a program or event. From her perspective, she was able to strengthen the programs she was writing about by clarifying what appeared on websites or on social media and then to help organize events to operate as efficiently as possible.
You have free articles remaining.
'Her move through her final years of illness have been awe-inspiring. I've marveled at her ability to endure procedure after procedure, none of which restored her to full health. In the midst of those enormous and costly complications, she went right on as herself, handling all of the communication for a concert that is tonight (Friday, Feb. 7), a day after her death. She just never quit."
St. Marks In-the-Valley is located at 2901 Nojoqui Avenue, Los Olivos. 
Laura Kath, Santa Ynez Valley community 'cheerleader,' dies at age 59.
For the first time since the Whittier fire burned through the Circle V Ranch Camp two years ago in the hills above Cachuma Lake, the popular c…
Lisa André covers Valley Life for Santa Ynez Valley News.