Solvang VFW Post 7139 turned 75 years old this spring and was recently honored by the Veterans of Foreign Wars of the United States with a Diamond Jubilee Citation.  
According to Post Cmdr. Alvin Salge, the recognition, which was presented during a district meeting in August, came as a surprise.
"I knew we were established in 1946, but I was surprised that they sent us the citation," said Salge, noting that compared to the local American Legion Post 160 — founded more than 100 years ago after World War I in 1919 — "we're youngsters."
The Port Hueneme/Oxnard district commander, Larry Ramey Jr., presented Post 7139 with the citation and an honorary letter signed by Harold Roesch II, commander in chief at the VFW's national headquarters in Washington, D.C.
As soon as the virtual meeting was over, Salge said he immediately emailed Post members to share in the good news.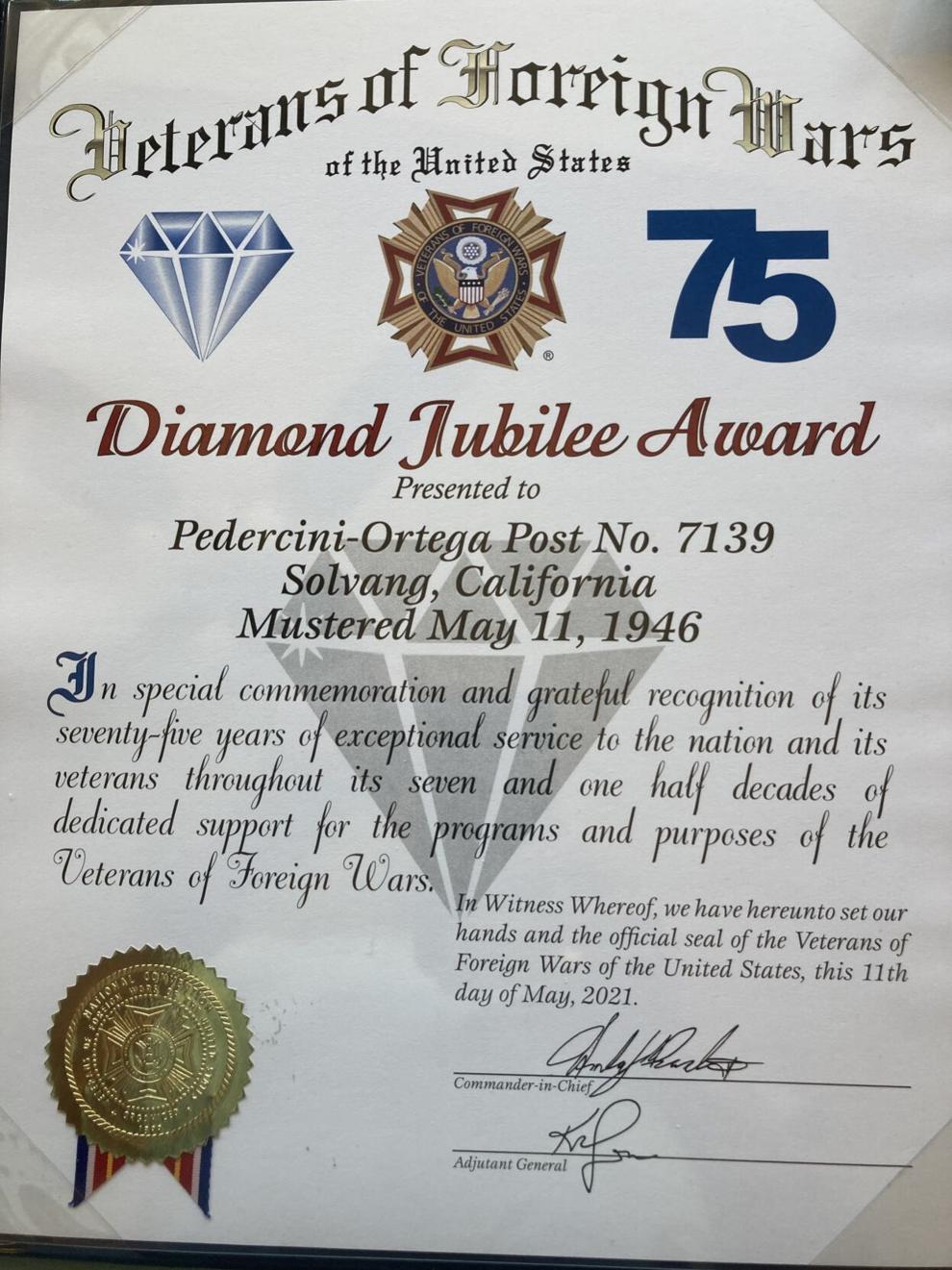 "They were amazed and gratified to be nationally recognized," Salge said.
The U.S. VFW recognizes posts around the nation on the 75th anniversary of their formation with a letter of recognition and a formal citation certificate, which Salge said Post 7139 will frame and display in the Veterans Memorial building's Small Hall.
The Solvang Post was formed on May 11, 1946, and posthumously named the Pedercini and Ortega Post after namesakes Lt. John Pedercini and Sgt. George Ortega, who both were killed in action during World War II.
The Post began with 70 members, many who were World War II veterans, and through the years has come to serve thousands of active duty and retired members throughout the region — even those members who live out of state but remain tied to the Post, according to Salge.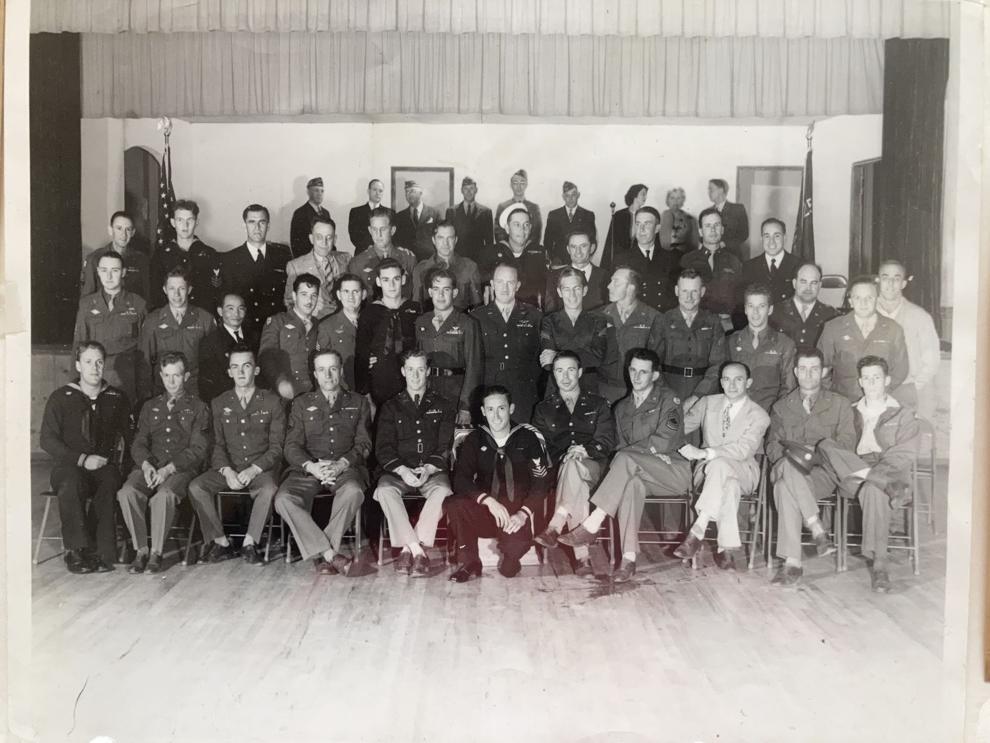 Local newspaper archives tell the story of its founding members who gathered on its founding day at the current Solvang Veterans Memorial Hall for the swearing-in of officers, and even stayed afterward for a celebration that included dancing. 
"To me, that was very heartwarming," Salge said.
Salge, who retired as a U.S. Air Force lieutenant colonel after almost 21 years, flew 201 missions during the Vietnam War in the cockpit of F-4 fighter jets as a weapons systems officer.
He has served as VFW 7139 Post commander for 10 years and leads nearly 50 members today.
"I deeply appreciate being recognized for our 75th year," Salge said. "I hope that we continue on and keep serving the veterans in the Santa Ynez Valley."