Graduating and going to college was not always a priority for Maple High School graduate Elizabeth Garcia, but that all changed when she arrived on campus two years ago with a child and renewed sense of purpose. 
Now, she is planning a path to college to pursue a career in cosmetology. 
"I'm doing this for my boys," said 18-year-old Garcia, now a mother to two boys, aged 1 and 2. "Everything I do is for them."
She confessed that her greatest challenge was staying motivated in school leading up to her attendance at Maple.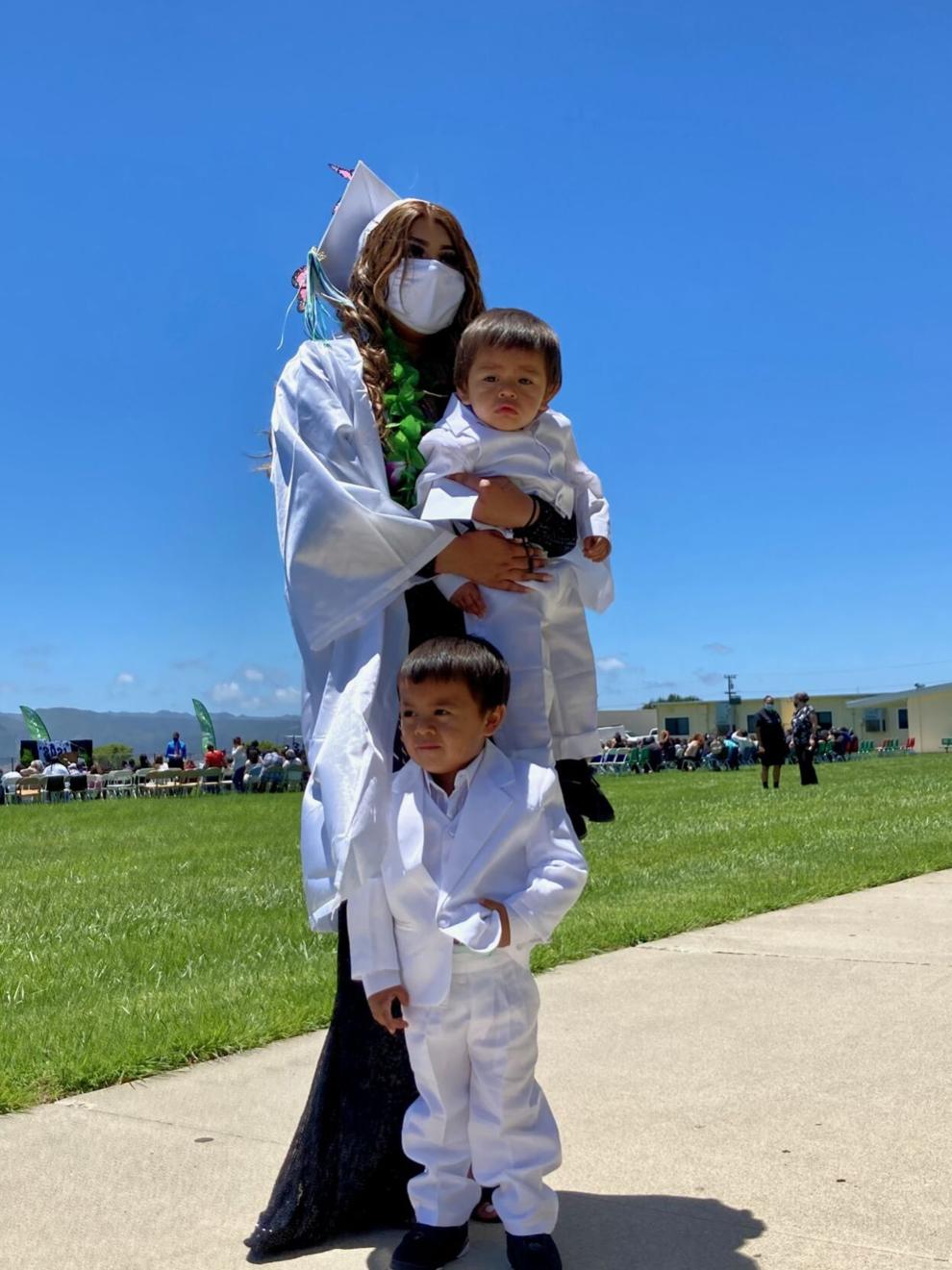 "But my kids motivated me to do better and finish school and go to college," she said. "I'm really happy." 
Garcia was among 63 seniors who graduated from Maple High School on June 9 during a commencement held in person on the back lawn of the campus.  
Like many of her classmates, Garcia beat the odds and found the determination to succeed, according to Brian Gonzalez, significant other to Garcia's mother. 
"I'm very proud of her. It's been really difficult and she did it," he said. "This is a great way for her to start her adult life."
Doug English, teacher of mediation, philosophy, English, and American government at Maple High School, commended the Class of 2021 for the perseverance shown during an unusual year of the coronavirus. 
"Each and every one of these graduates, under rather great duress, I would say over the last 16 months or so, with tenacity and grit, has in fact fulfilled all of the requirements for a high school diploma," he told the audience. "They really did it."
Graduate Caiden Dyer, 17, said he felt good about the day, though "it took a little while." His plan is to next attend Hancock College to pursue his associate degree.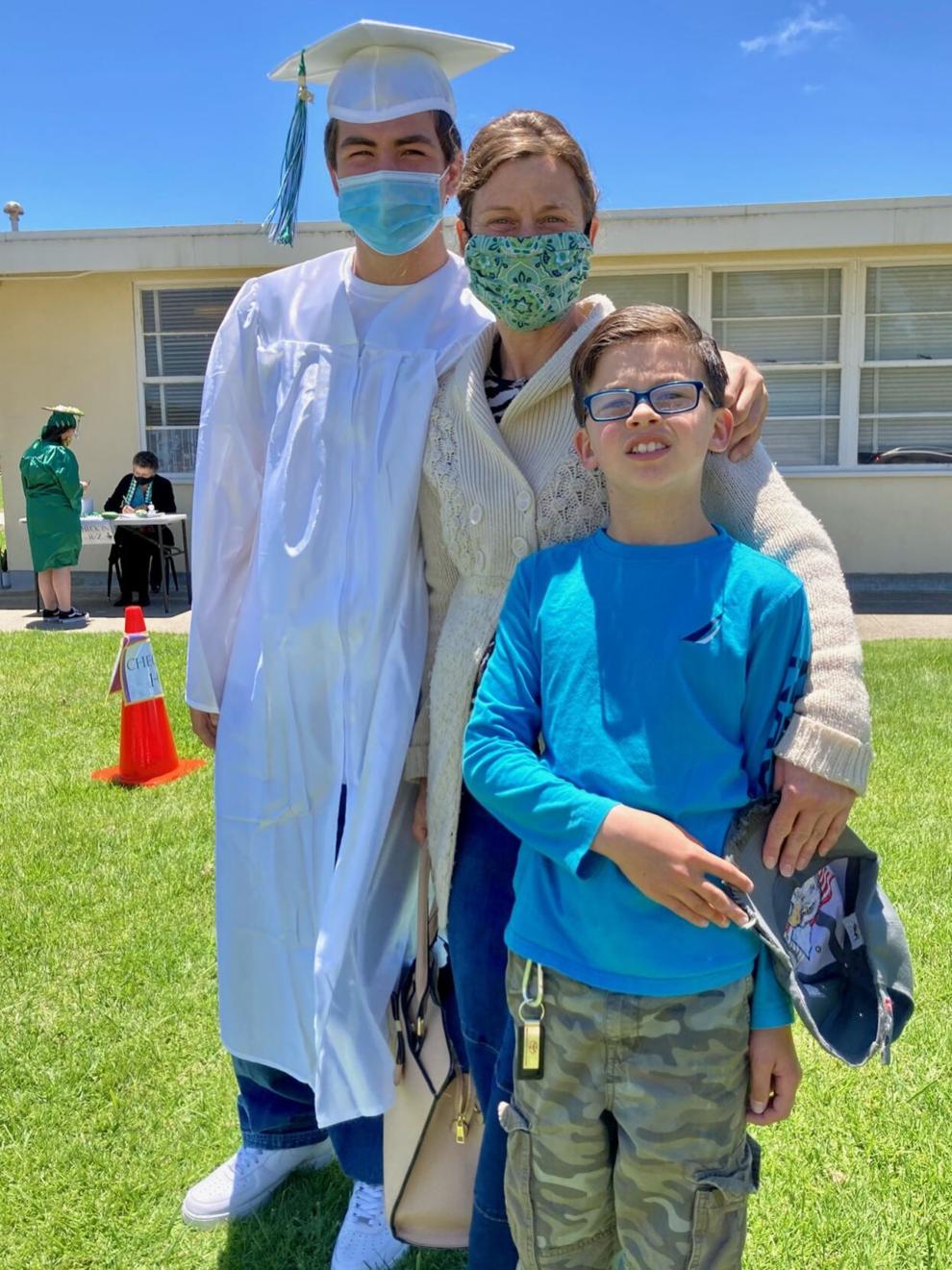 Dyer's grandmother, Rebecca Clark, expressed pride while fighting back her emotions.
"He has a bright future," Clark said. "He's a good kid." 
Mother Rita Dyer beamed with pride, confessing that she knew he could do it all along.
"He's come such a long way; it's been so hard," she said. "He's really shown he can do it if he just takes the time and puts his mind to it. It's a great achievement in life."
Commencement speaker Nohemy Ornelas, associate superintendent/vice president of Student Services at Hancock College, reflected on her personal journey post high school graduation and her undaunting pursuit to follow her dreams despite some setbacks.
She shared a story about a 17-year-old teenager who graduated from high school six months pregnant and despite applying to several universities, her plans had changed.
"She had to figure out how she was going to raise a child," Ornelas explained. "This was a students whose odds were stacked against her. But she risked moving away from home to go to college and to work full-time in order to build a better future for her family."
Juggling homework, college life, a full-time job and raising a child, the young woman found success with the guidance of educators who encouraged her along the way.
"I would like to share that that student was me," she said. "I had many ups and downs and it wasn't always easy … but I would always go back to my motivation, my daughter, Sabrina."
Ornelas said just two weeks ago her daughter graduated from Cal State Northridge with a bachelor's degree and a dream to become a college counselor like her mother.
"I do want to challenge you to continue your education," Ornelas said. "Having a college education will open so many more opportunities. Don't be afraid to recognize your talents and abilities, and make sure that you have a goal — no matter how big or how small it may be."
Maple High School Class of 2021 graduation
060921 Maple High Graduation 6.jpg
Updated
060921 Maple High Graduation 1.jpg
Updated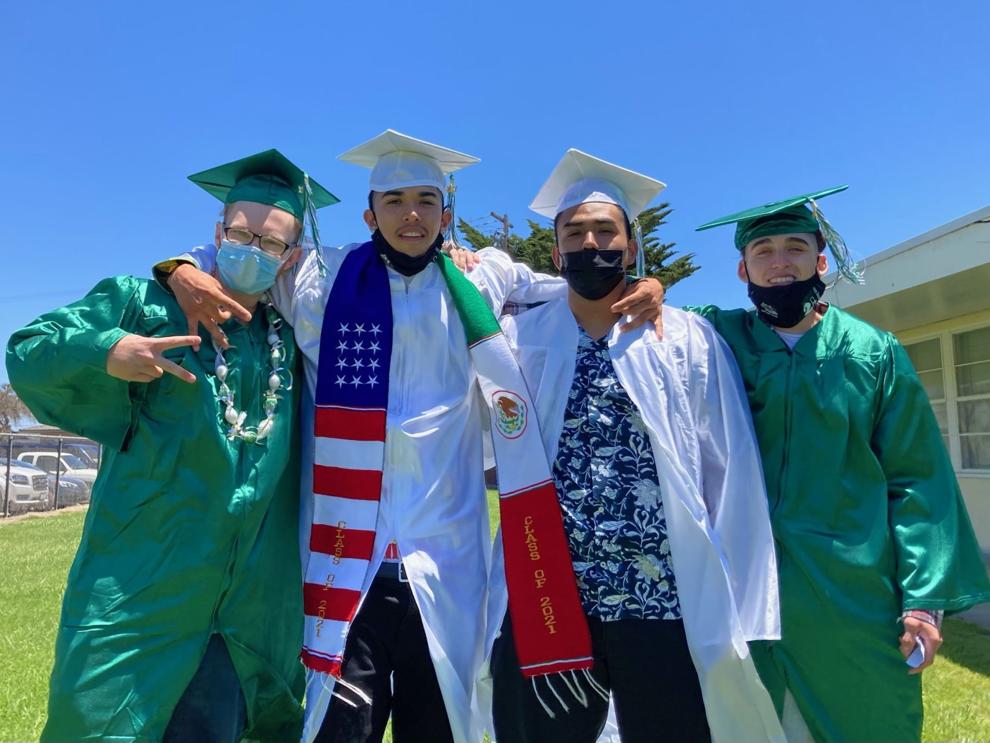 060921 Maple High Graduation 6.jpg
Updated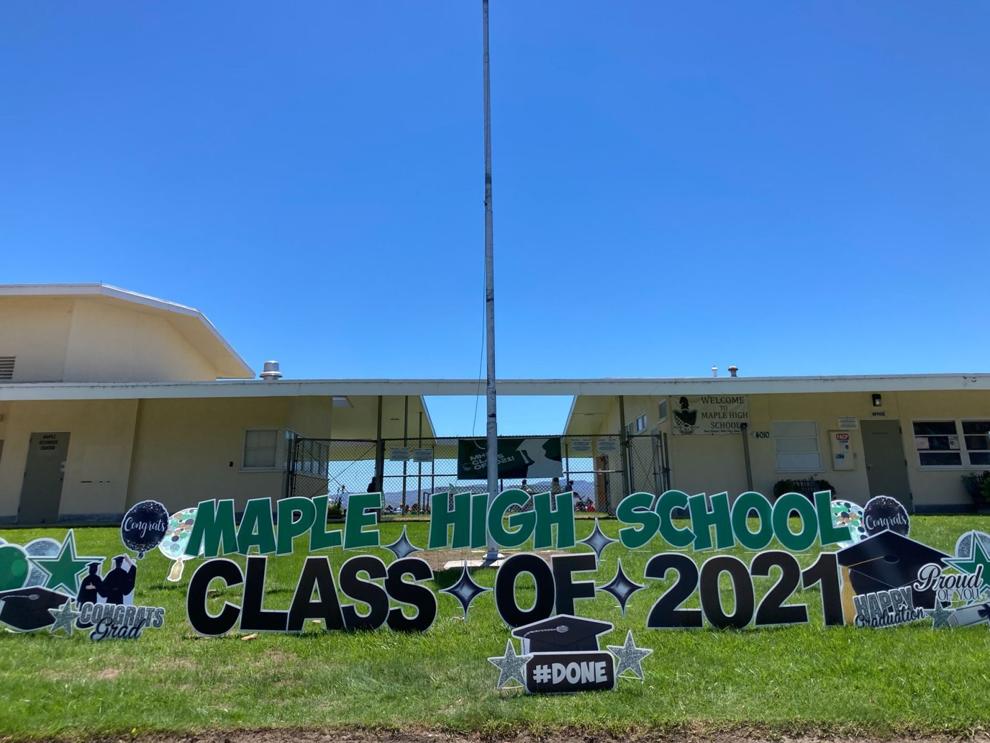 060921 Maple High Graduation 10.jpg
Updated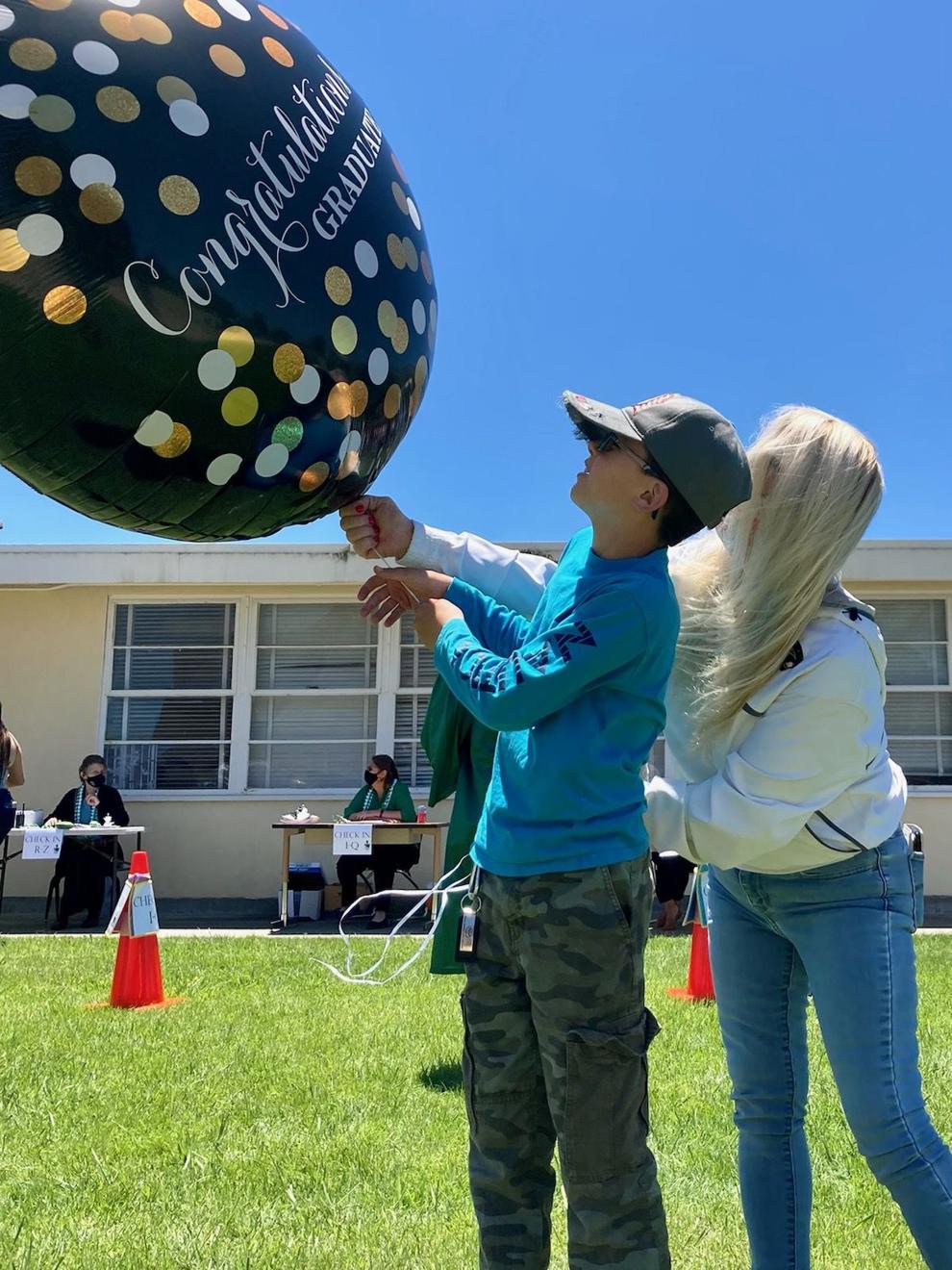 060921 Maple High Graduation 4.jpg
Updated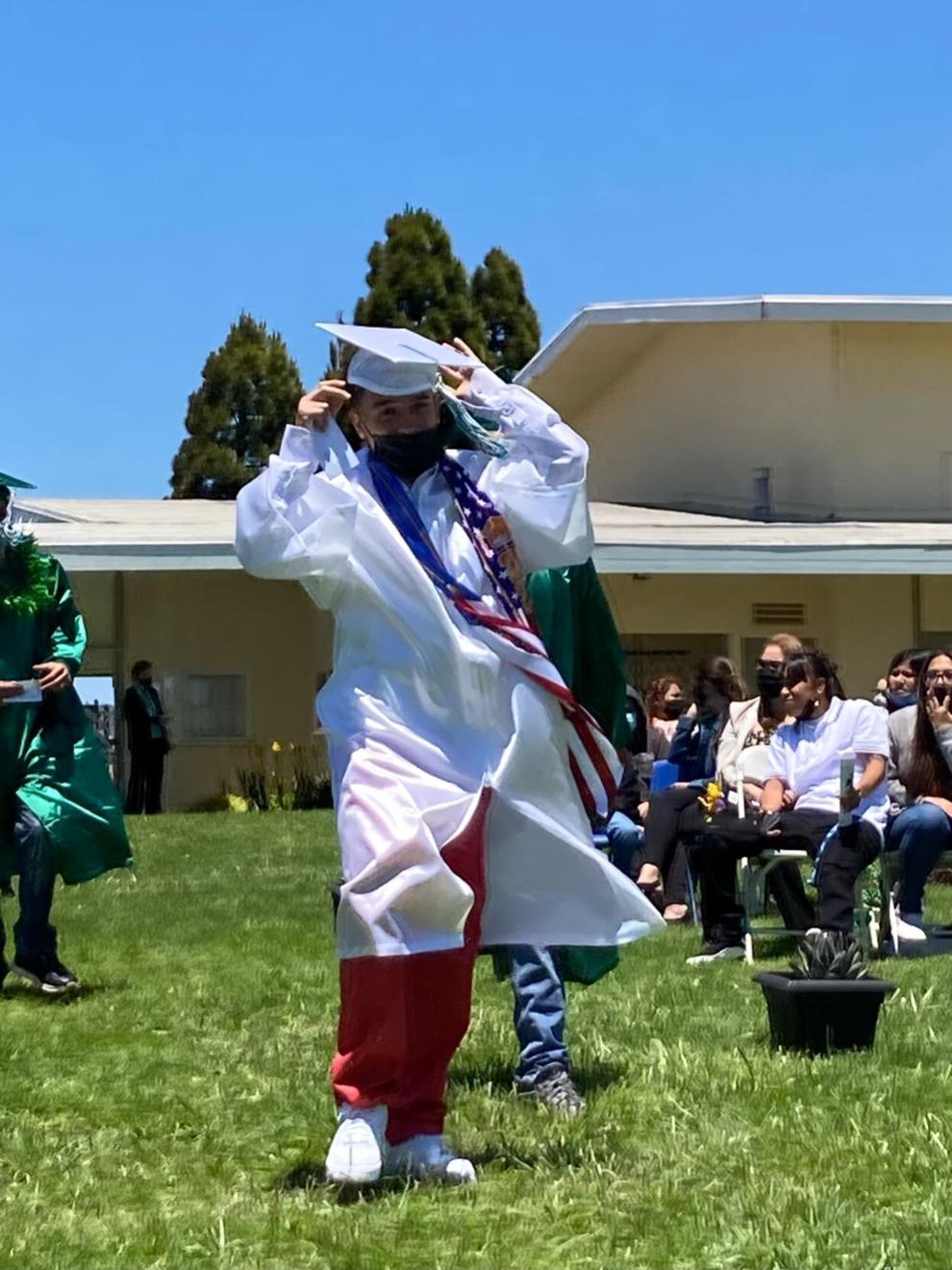 060921 Maple High Graduation 4.jpg
Updated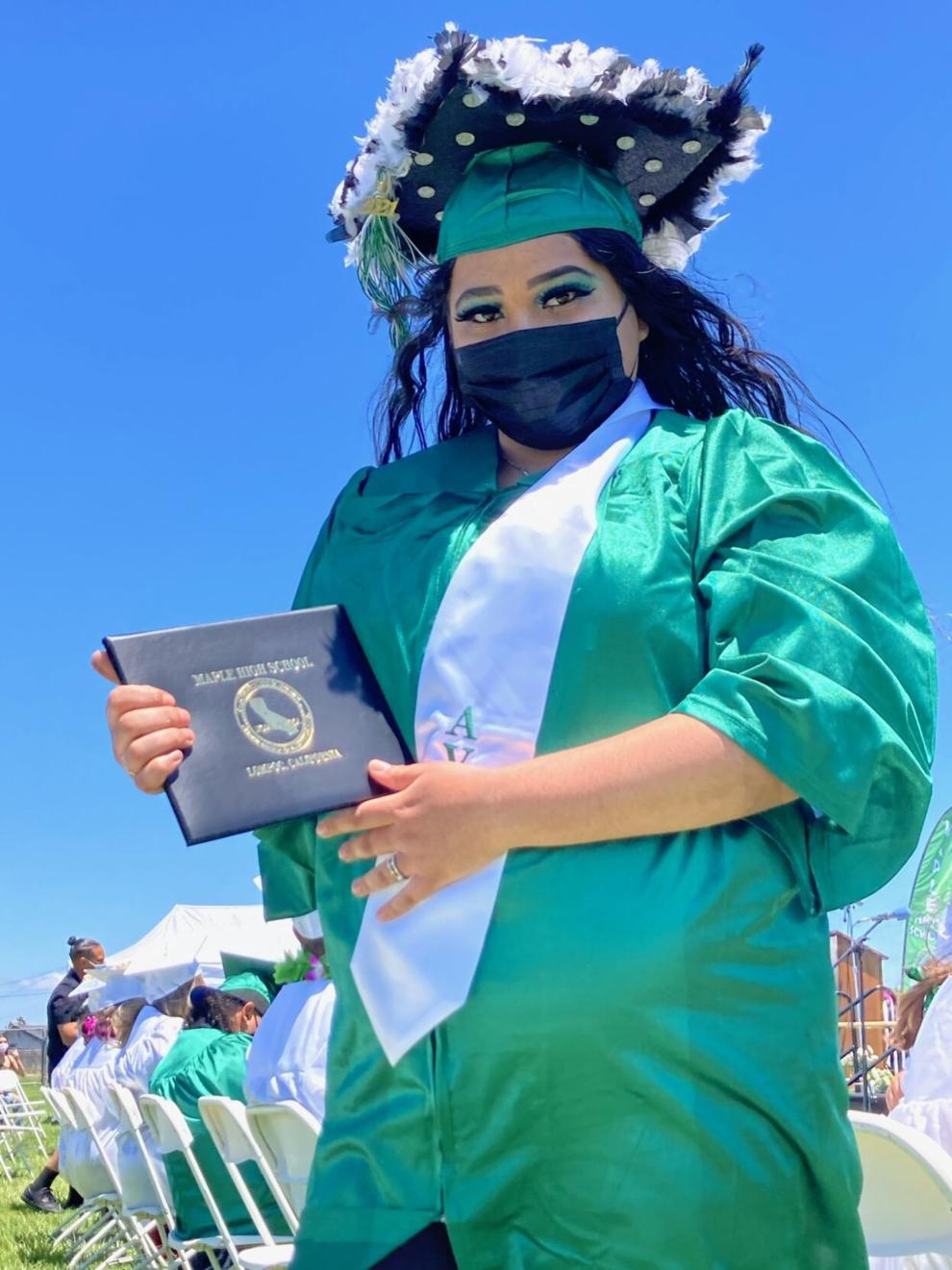 060921 Maple High Graduation 3.jpg
Updated
060921 Maple High Graduation 5.jpg
Updated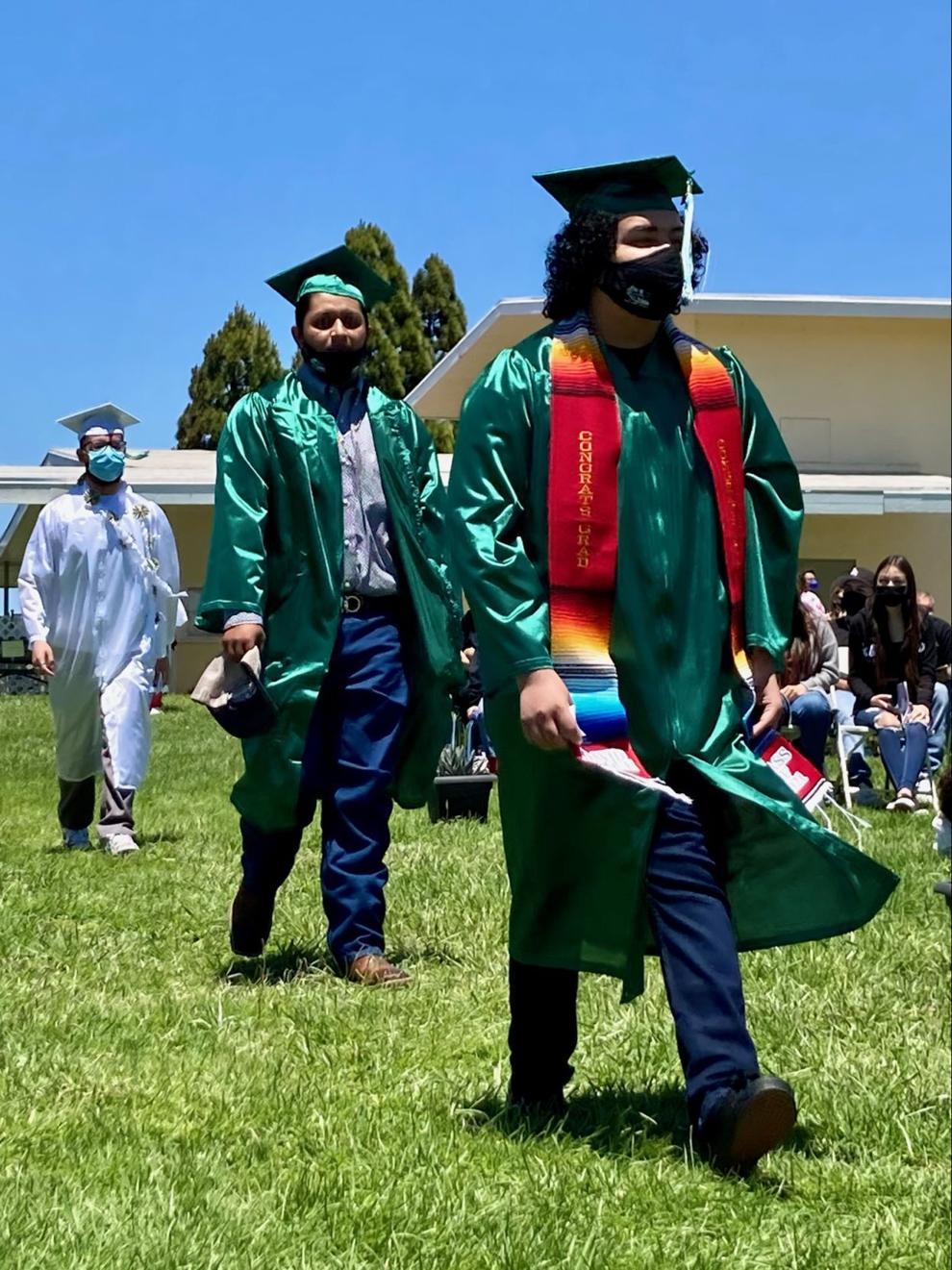 060921 Maple High Graduation 4.jpg
Updated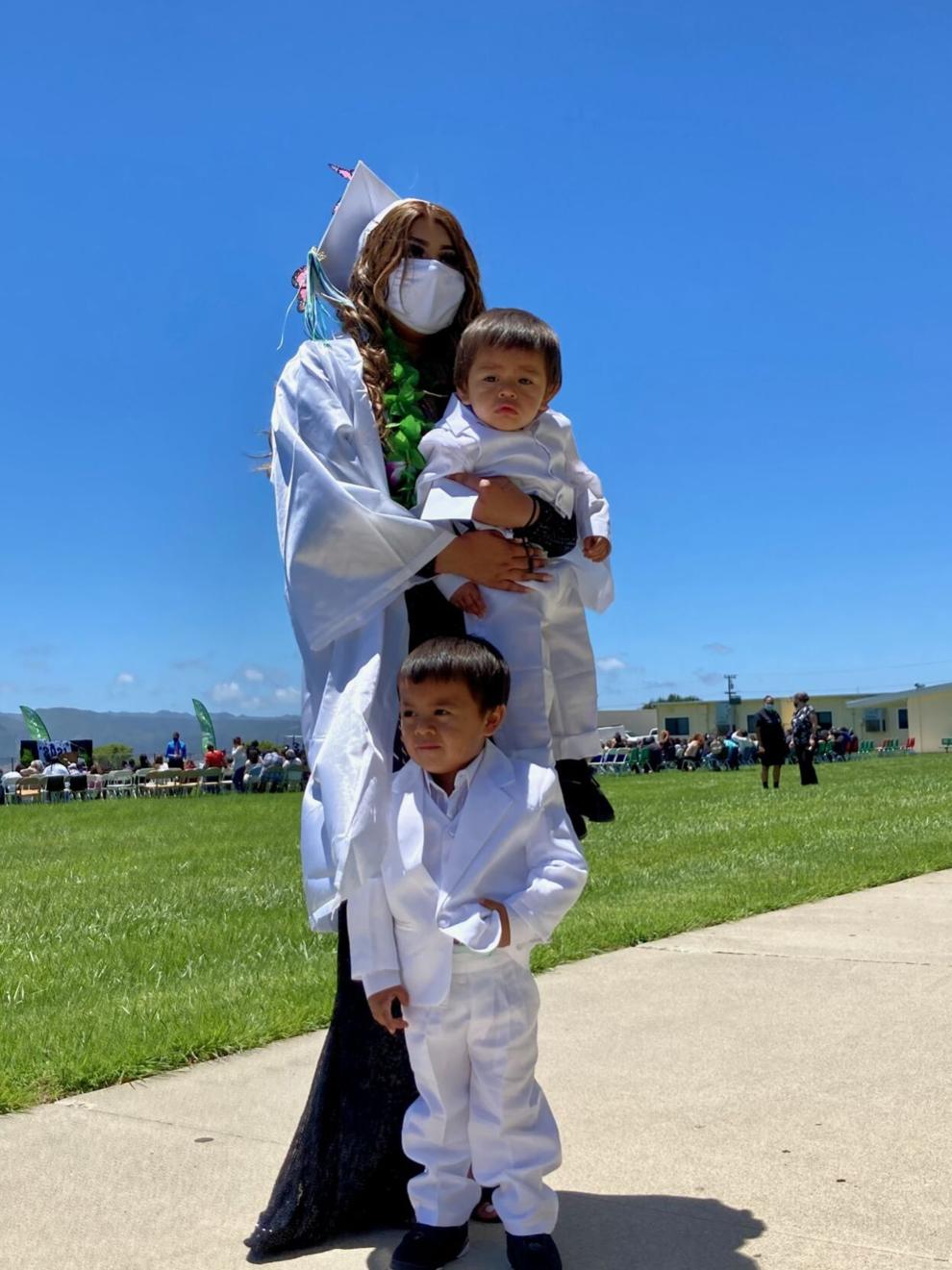 060921 Maple High Graduation 5.jpg
Updated