As published in the Thursday, Feb. 29, 1968 issue of the Santa Ynez Valley News:
You have free articles remaining.
St. Valentine's Day for patients at the Santa Ynez Valley Hospital was brightened after members of Den 3, Solvang Cub Scout Pack 140 delivered tray favors they had made to the hospital. Presenting the favors to Mrs. Loretta Romero, nurse's aide were Cubs Bruce Fuller, left, Keith Hitt, Martin Paola, Steven Windh, Mike Garvin and Den Chief Bobby Vang. Mrs. Sivert Windh is the Den Mother of Den 3.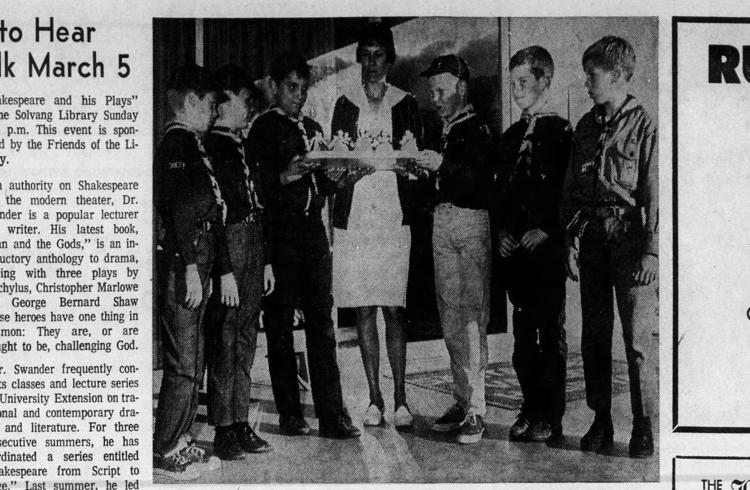 Every Thursday, Santa Ynez Valley News editors will reach into the newspaper's 90-years of digital archives to offer you "Throwback Thursday," reminiscing about the rich history of the Santa Ynez Valley. To access this memory and more, subscribe to SYV News digital archives at SYVNews.com/archives.