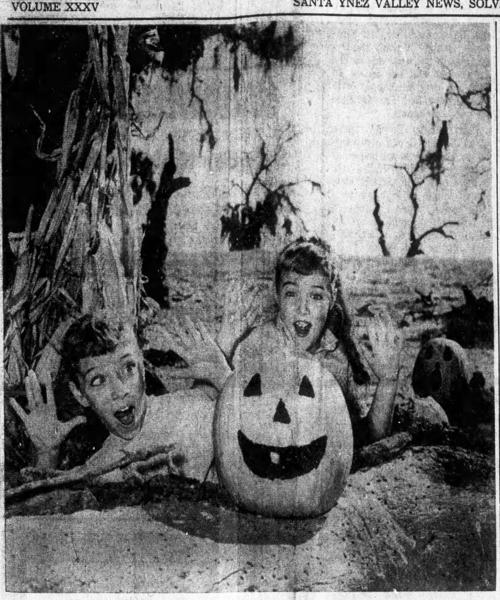 As published in the Friday, Oct. 30, 1959, issue of the Santa Ynez Valley News:
HALLOWEEN MOOD: The jack-o'-lantern displays a broad grin but April Norfleet, 11, left, and her sister, Victoria, 7, of Santa Ynez exhibit signs of being scared of the approach of witches and goblins on Halloween in the Santa Ynez Valley. Elementary school youngsters will join for costume parades and parties today and trick-or-treat rounds tomorrow night. Teenagers of the Valley will gather for party and dance tomorrow night at the Veterans Memorial Building.
Every Thursday, Santa Ynez Valley News editors will reach into the newspaper's 90-years of digital archives to offer you "Throwback Thursday," reminiscing about the rich history of the Santa Ynez Valley. To access this memory and more, subscribe to SYV News digital archives at SYVNews.com/archives.
Be the first to know
Get local news delivered to your inbox!