Cabrillo High School graduates decked out in black and gold gowns filed onto the football field Thursday for a ceremonious send-off into the big world following an academic year defined by determination and resolve. 
"Although we are socially distanced from other friends and family, we are fortunate to be having an in-person graduation today," ASB President Bianca Gonzales told a packed stadium, kicking off the Class of 2021 graduation ceremony. "Whether you are Cohort A, Cohort B or distance learning, we are all here together."
Students during the past school year were divided into separate groupings in compliance with state and county health guidelines that aimed to reduce the spread of COVID-19. Gonzales noted that nearly a year had passed since the last time the entire graduating class — all 278 students — shared one space.
Senior Class President Kiara Ricci also took the stage to deliver a speech in remembrance of a challenging year characterized by a reliance on technology, specifically Zoom. 
"This year was the first time that having technical difficulties was an acceptable excuse for being late to class," she said, rousing a laugh from her peers.
Ricci went on to recognize graduates for their academic accomplishments, along with athletes who were called to organize and merge their seasons over the course of six months — from Sept. 8 to March 12 — which yielded a number of school titles. She also thanked the yearbook club, Madrigals, theater arts performers, members of the high school band and aquarium club for staying the course during a year marked by shutdowns and reopenings. 
"Despite all the hurdles, you all persevered," she said.
Graduate Sydney Dimmock, chosen as the Class of 2021's model student who exhibited strength and determination despite the odds, delivered a moving speech to parents, faculty and peers.
Dimmock described her battle with brain and spinal cancer throughout her high school career. She said gratitude and persistence are choices she continues to make on a daily basis, and encouraged her classmates to mirror that practice as they seek to spread their wings.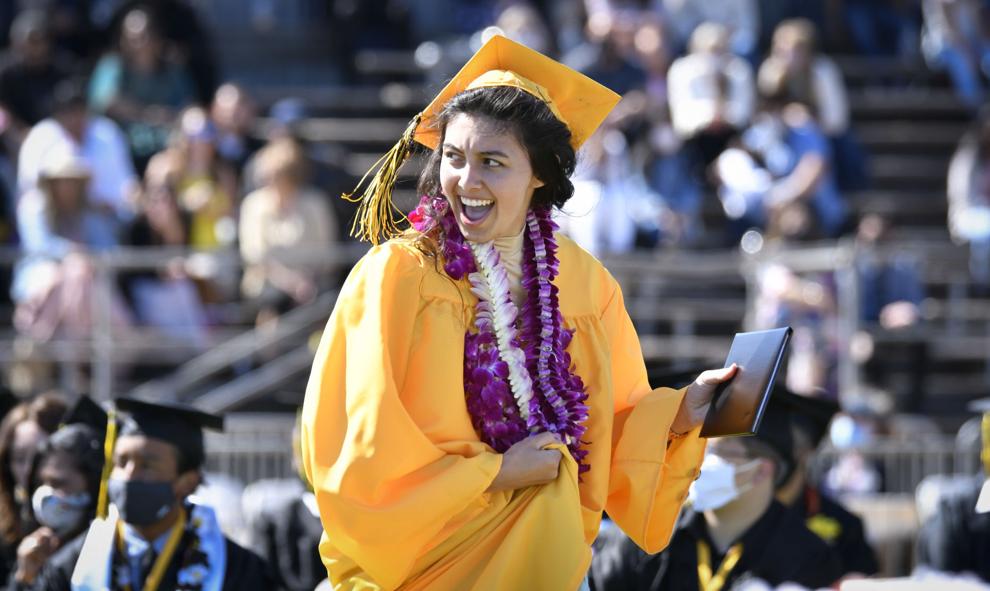 "Always choose to look for the positive," she said.
Principal Mark Swanitz emboldened the Class of 2021 to leave their alma mater positively changed by the pandemic in ways that inspire long-lasting perseverance.
Swanitz revealed that a formula to success practiced by iconic leaders Walt Disney, Michael Jordan and Bill Gates is to "try, fail and try again" in the face of any challenge.
"You are ready, your time is now," he said.
New and old
Graduate Evelyn Gudino, 18, gathered with family members on the football field after the ceremony for celebratory photos. Gudino described the afternoon as "a weird experience" and a mix of "new but old," given the day was celebrated as in years past — together, but oddly surrounded by a large crowd for the first time in 16 months.
"We just haven't been around this many people," she said.
Gudino noted that her immediate plan is to complete an associate degree at Hancock College before making her next move.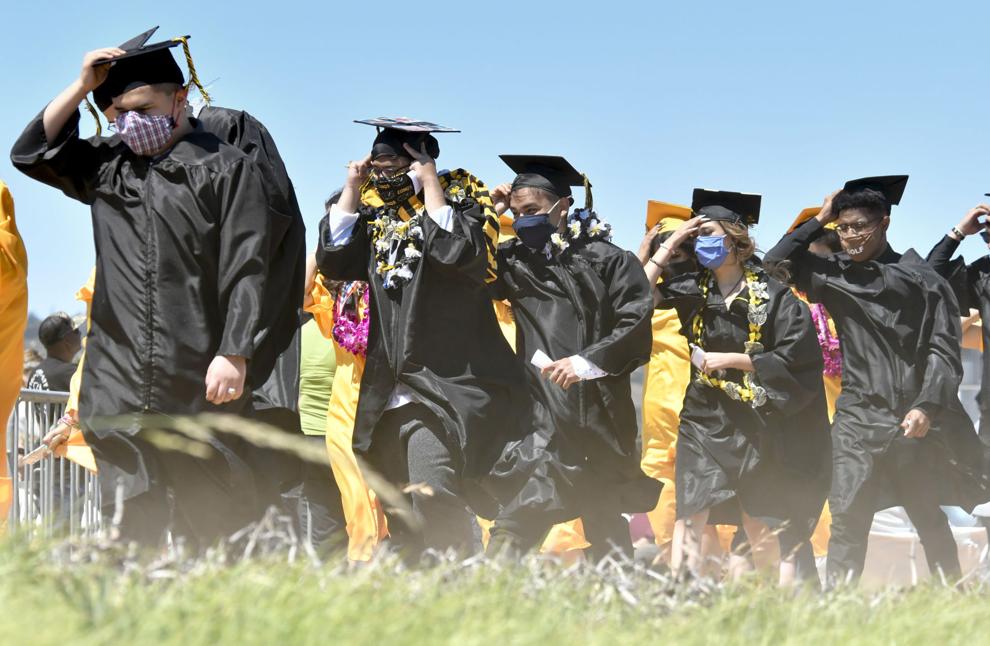 Draped with a red and yellow Marine Corps sash over his black gown, Josiah Myers, 17, gathered with friends to take photos.
"Personally for me it's like, 'Finally!'" he said in response to leaving his alma mater. "I'm getting so excited to join the Marine Corps."
Myers explained that he will ship out to boot camp on Aug. 30 and plans to keep in touch with friends by mail.
"In the Marine Corps boot camp, we're only be able to send letters," he said. "Before then, I'm going to try and hang with my friends as much as possible just so that I can say goodbye for the last time."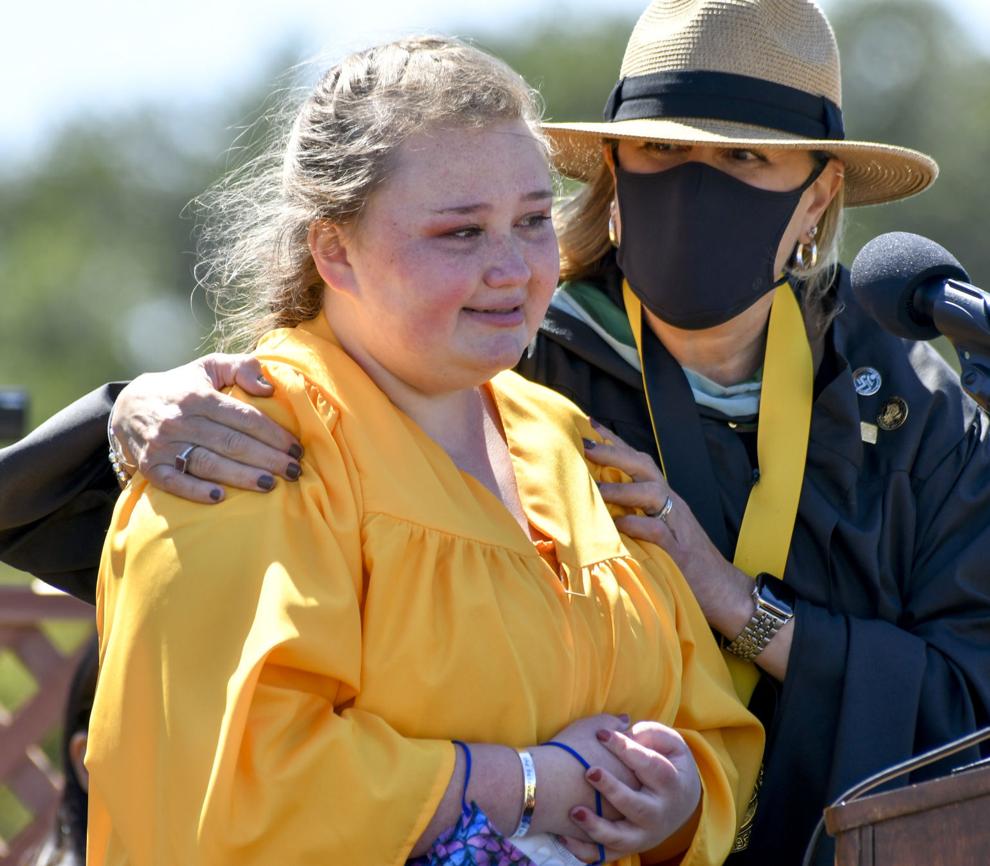 Graduate Angela Primmer described her senior year as challenging in the absence of seeing her friends daily. 
"But I'm really happy we were able to have a normal graduation and see each other," she added.
Primmer soon will leave to pursue her studies at the University of Tampa, representing the first time away from her family who will relocate to England for their next military assignment.
"I think I'll be good, but I'm going to miss everyone," she said.
Photos: Congratulations Cabrillo High School Class of 2021!
061021 Cabrillo graduation 05.JPG
Updated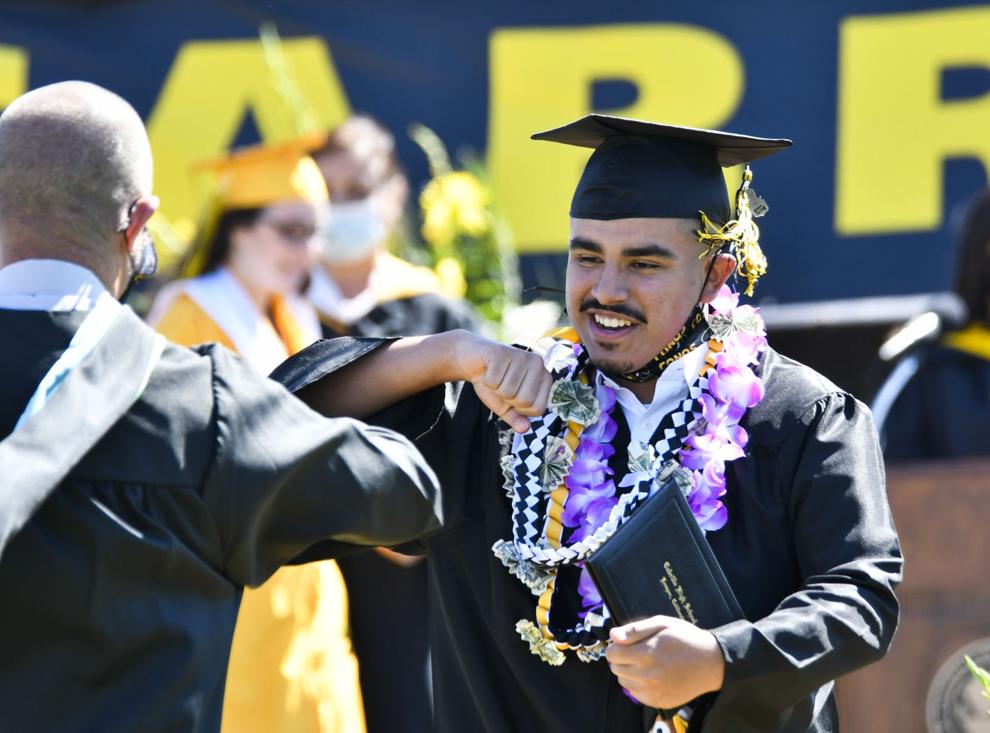 061021 Cabrillo graduation 21.JPG
Updated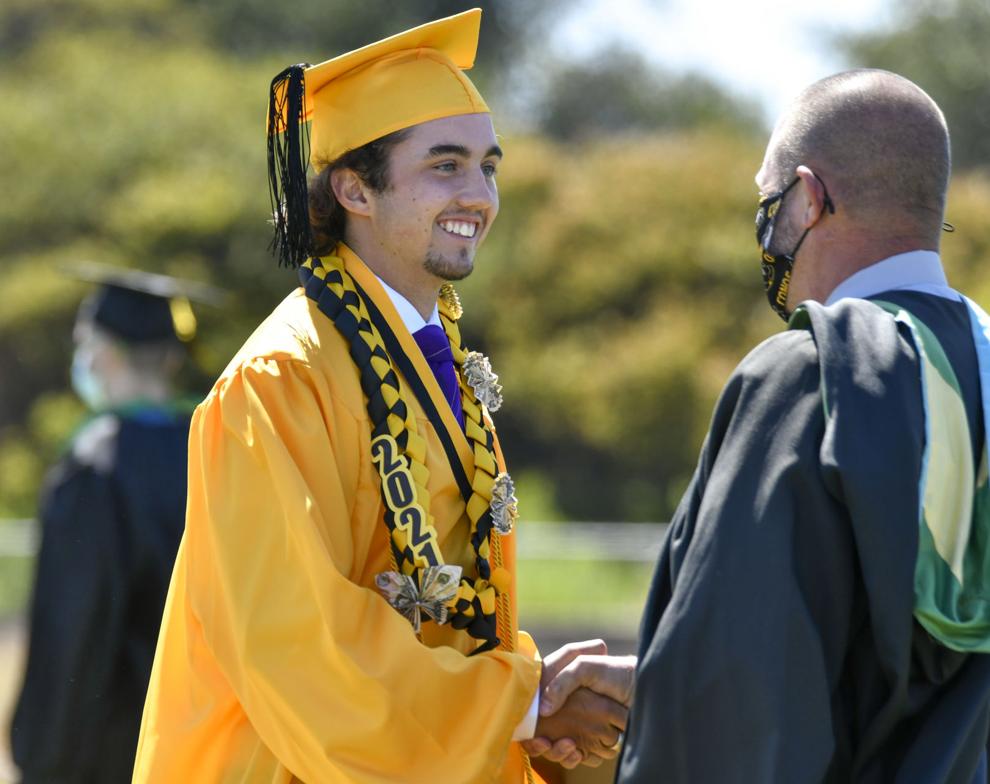 061021 Cabrillo graduation 01.JPG
Updated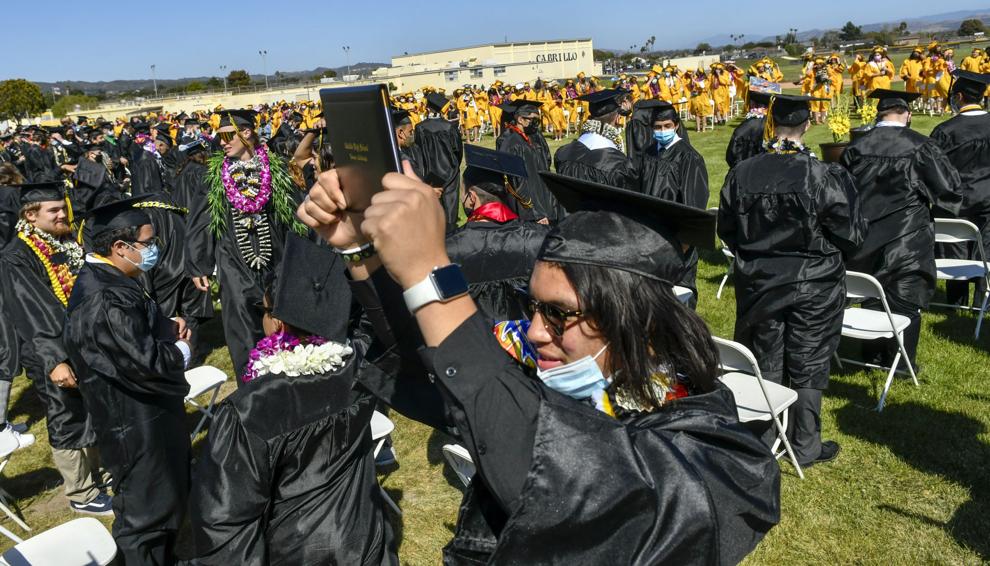 061021 Cabrillo graduation 20.JPG
Updated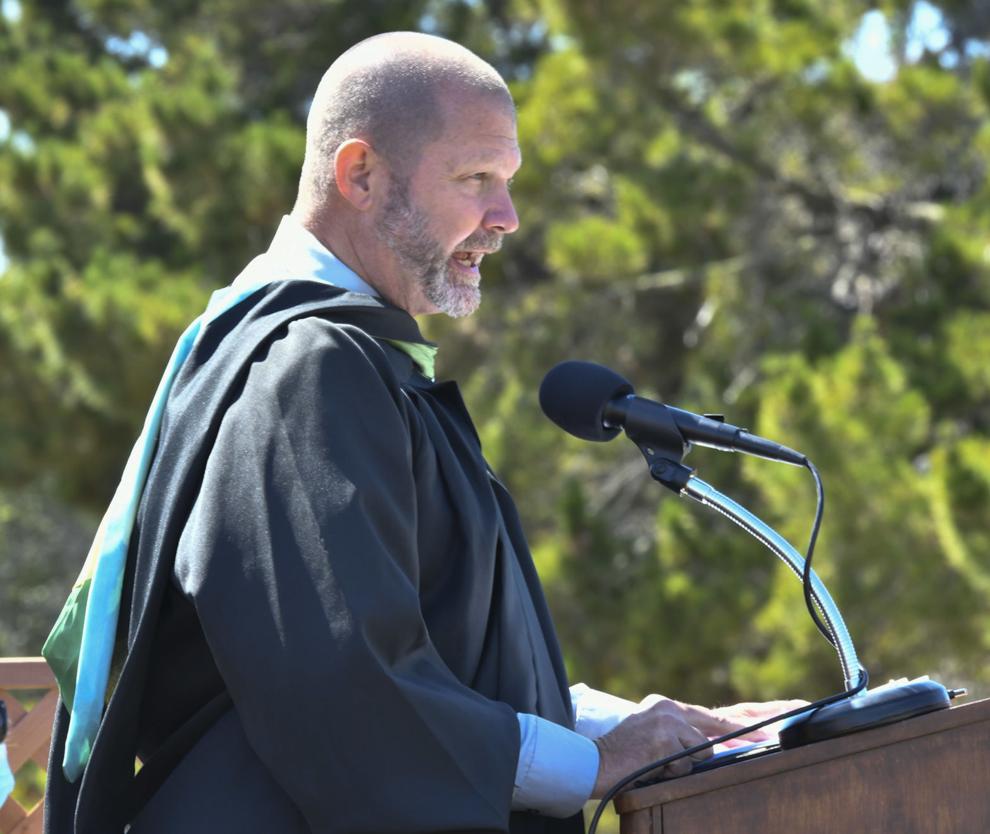 061021 Cabrillo graduation 11.JPG
Updated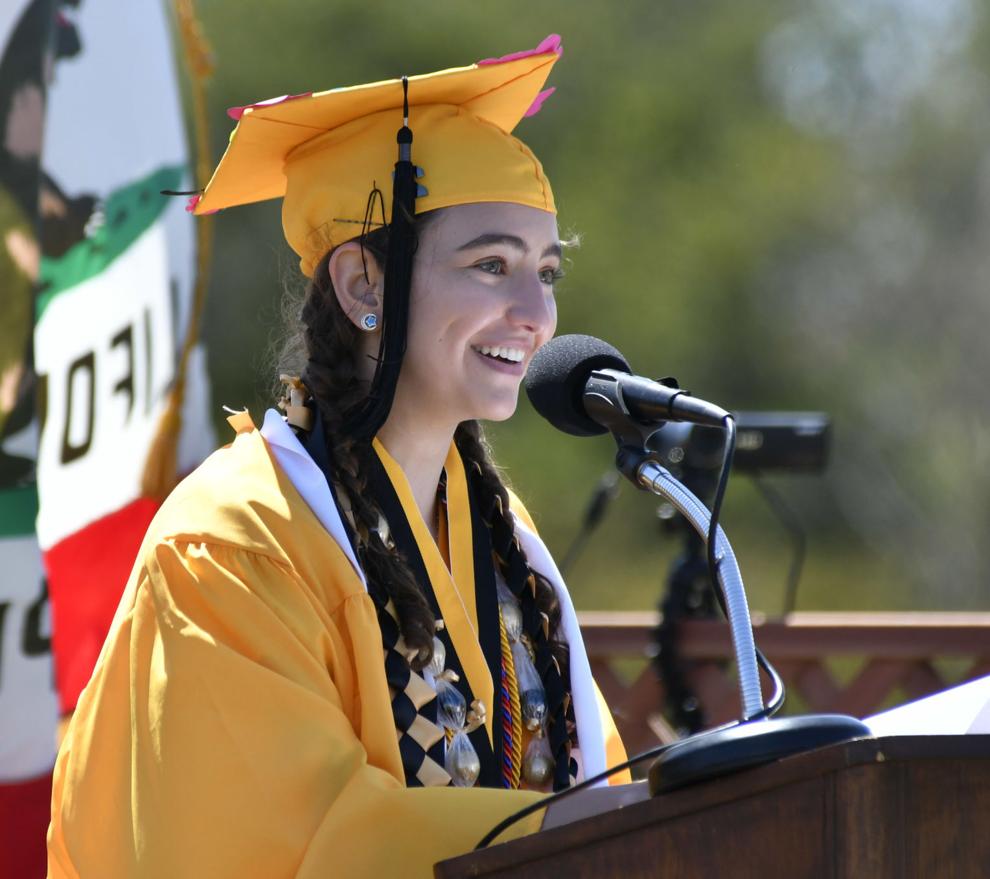 061021 Cabrillo graduation 03.JPG
Updated
061021 Cabrillo graduation 02.JPG
Updated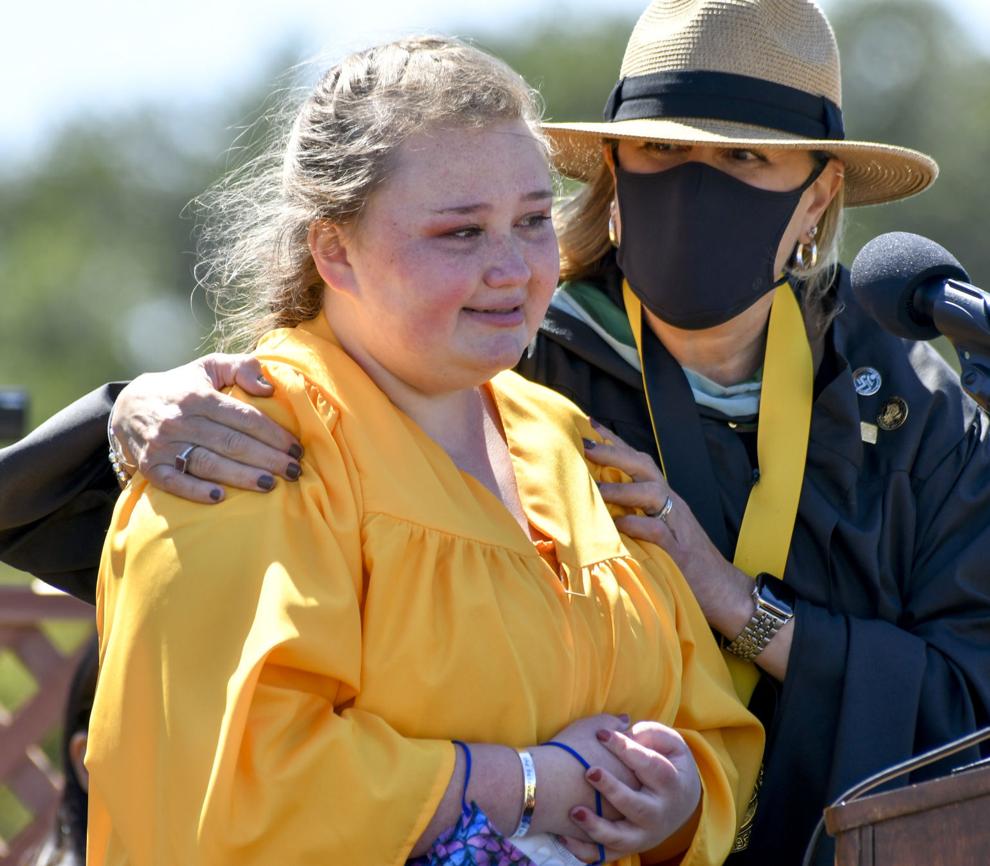 061021 Cabrillo graduation 06.JPG
Updated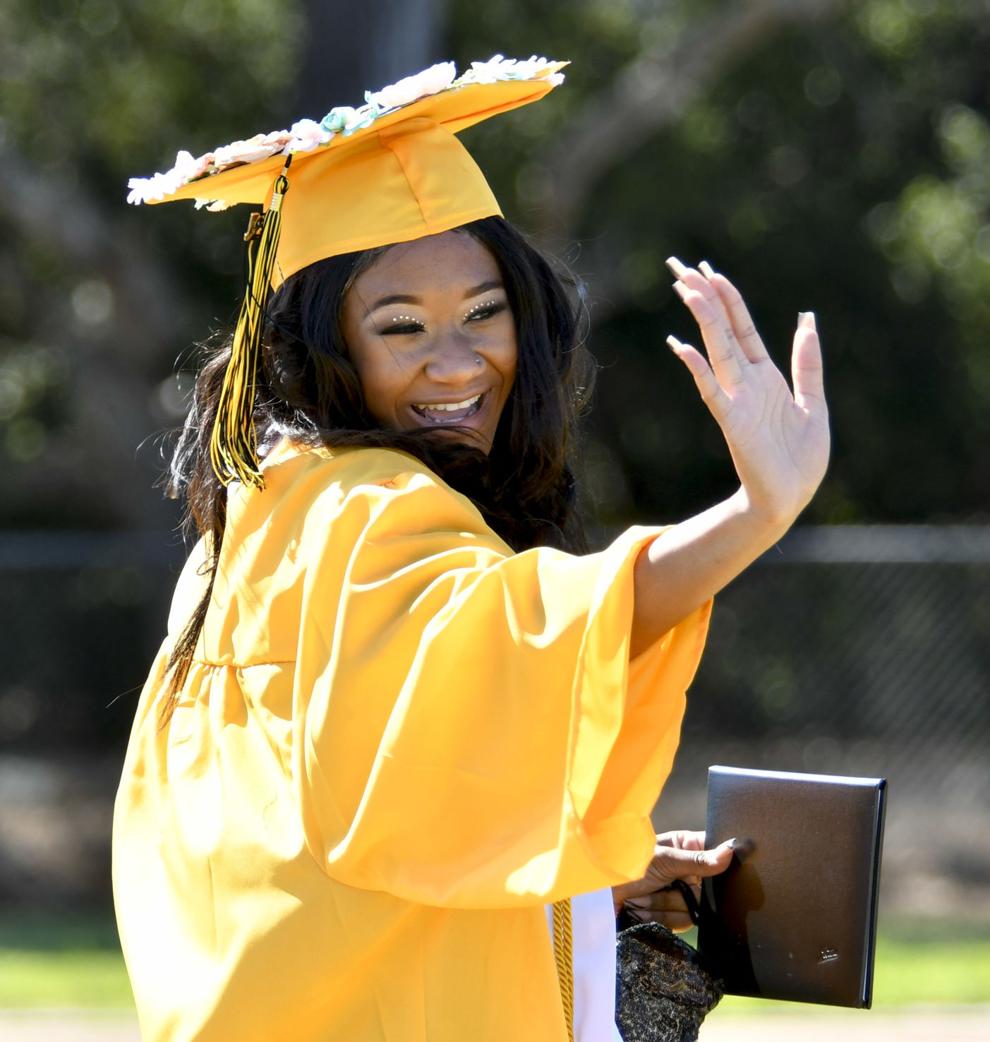 061021 Cabrillo graduation 07.JPG
Updated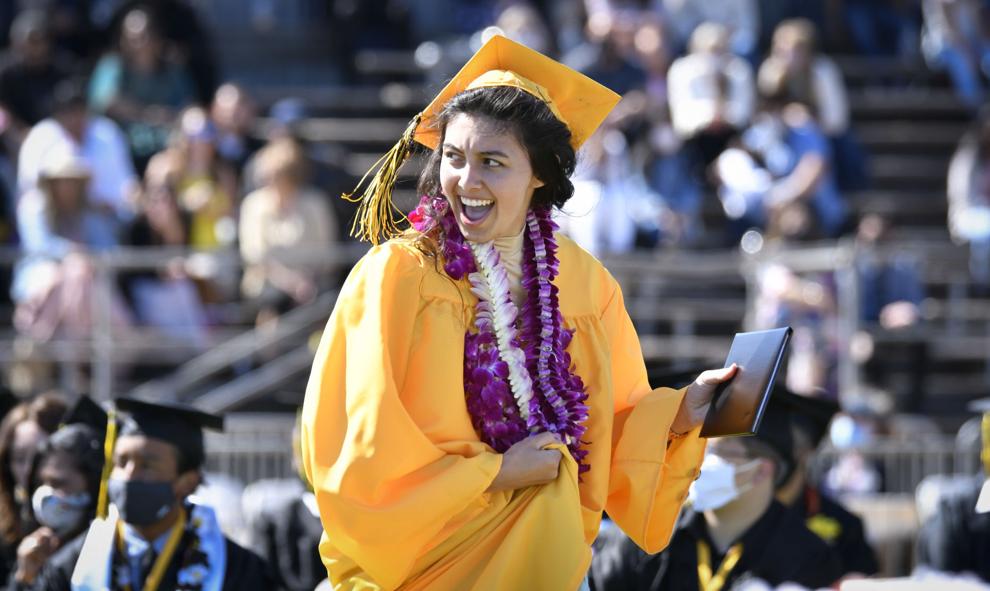 061021 Cabrillo graduation 08.JPG
Updated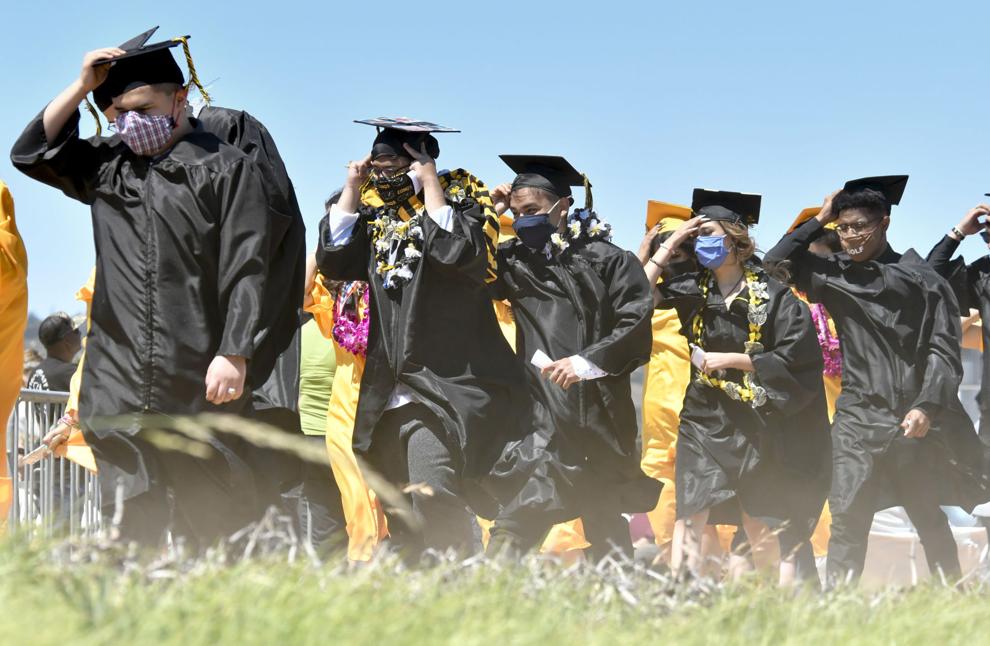 061021 Cabrillo graduation 09.JPG
Updated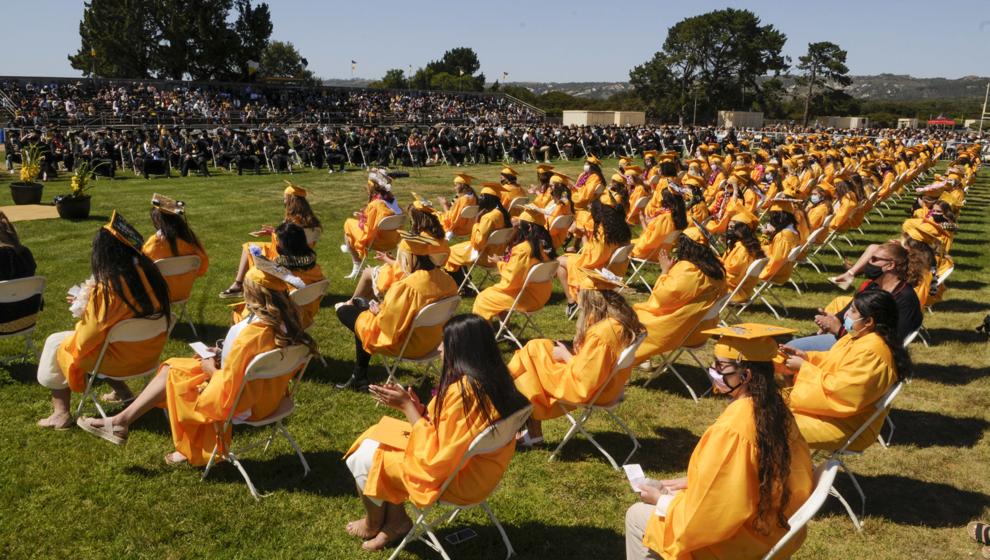 061021 Cabrillo graduation 10.JPG
Updated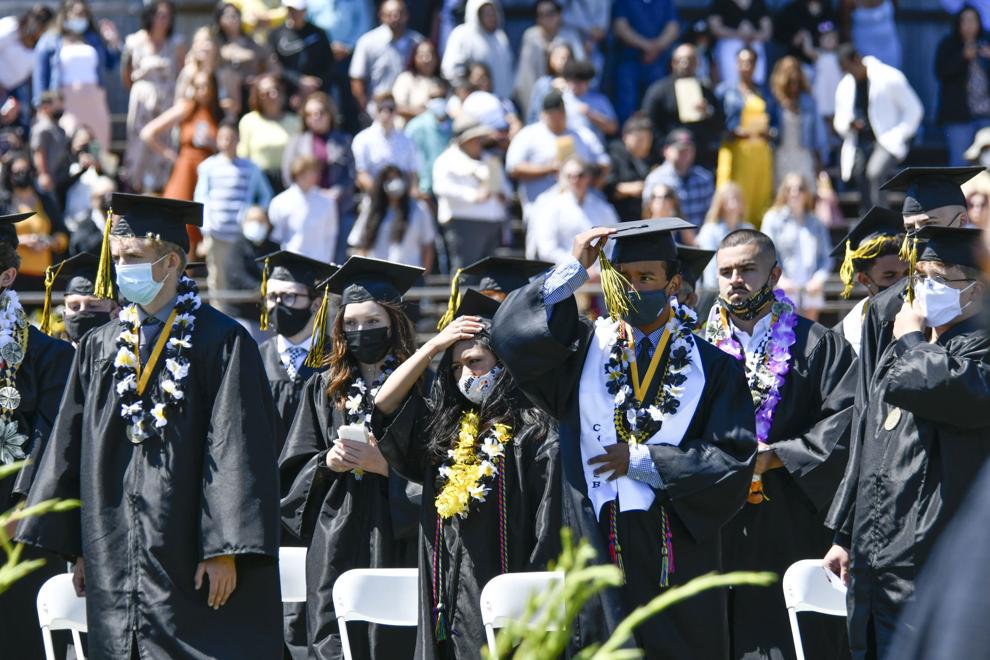 061021 Cabrillo graduation 13.JPG
Updated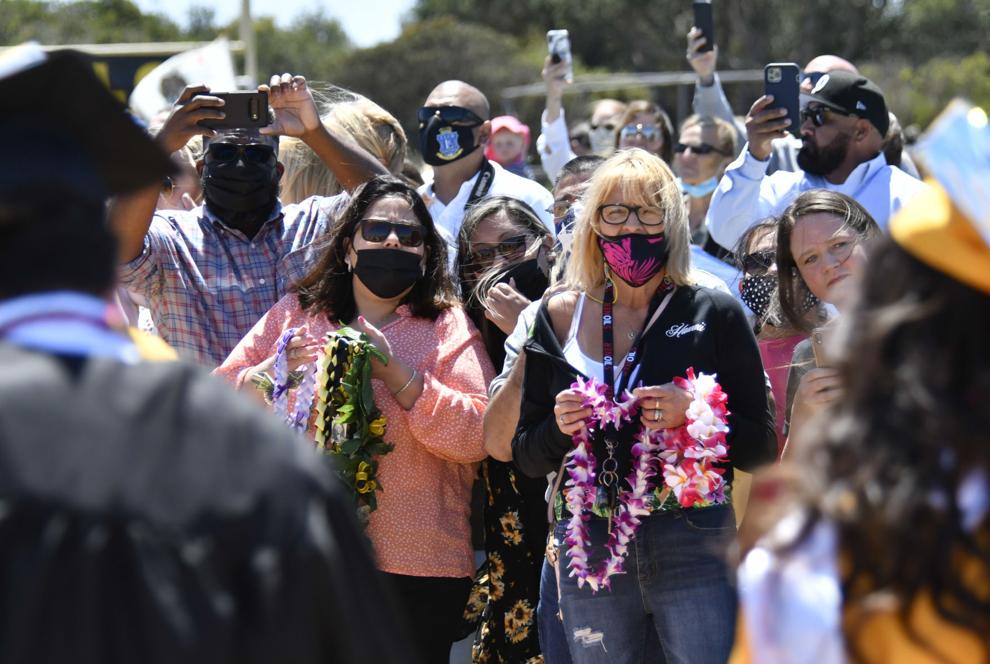 061021 Cabrillo graduation 14.JPG
Updated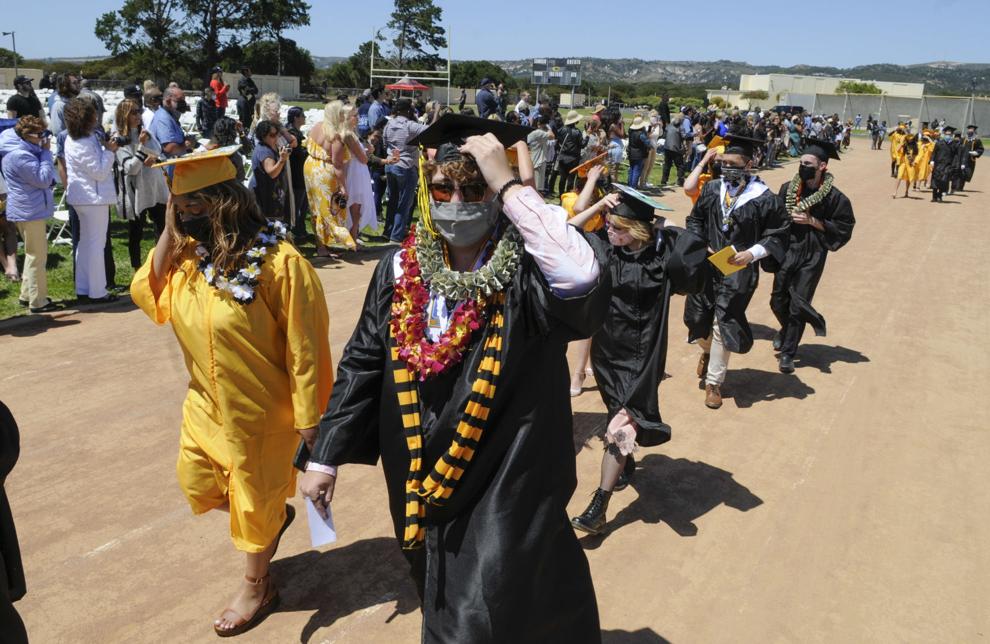 061021 Cabrillo graduation 15.JPG
Updated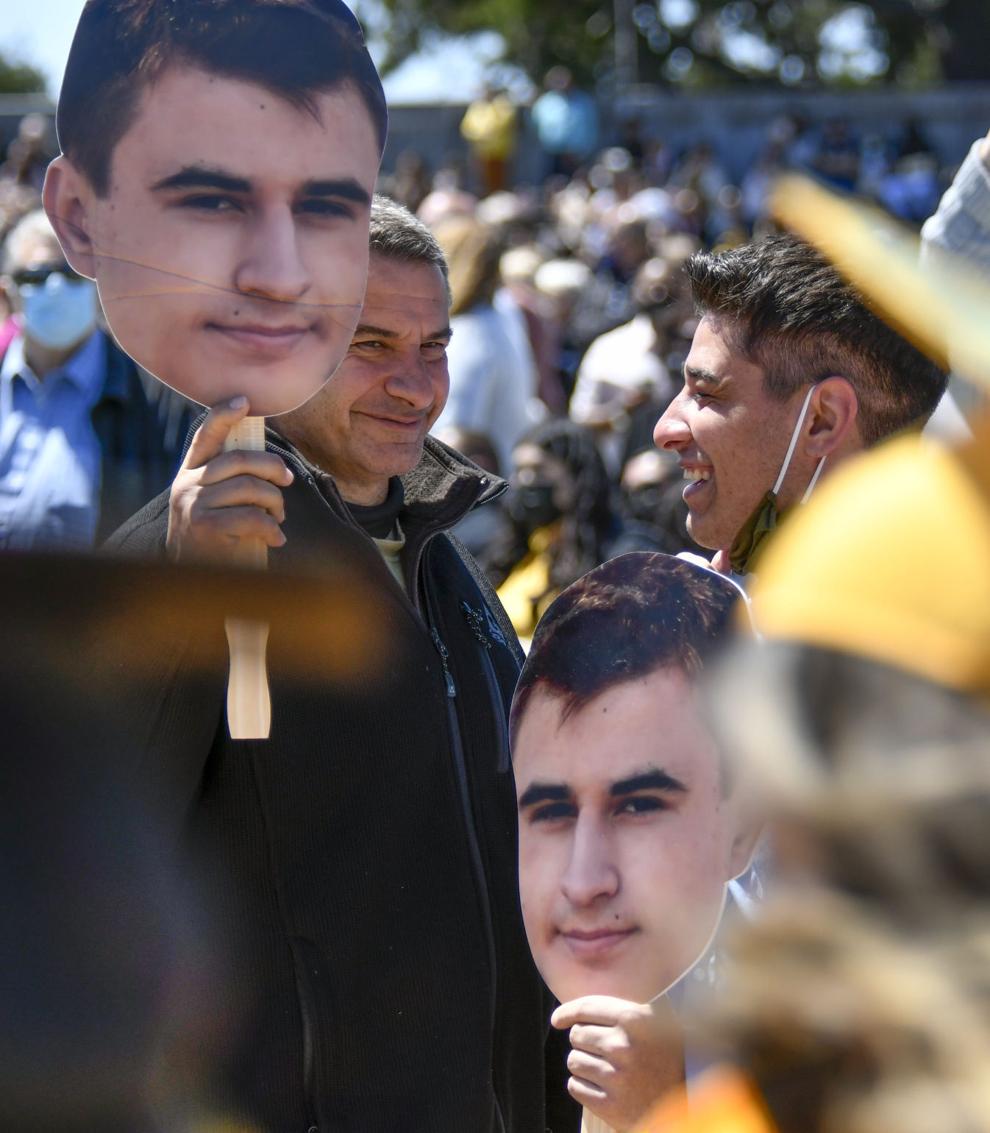 061021 Cabrillo graduation 16.JPG
Updated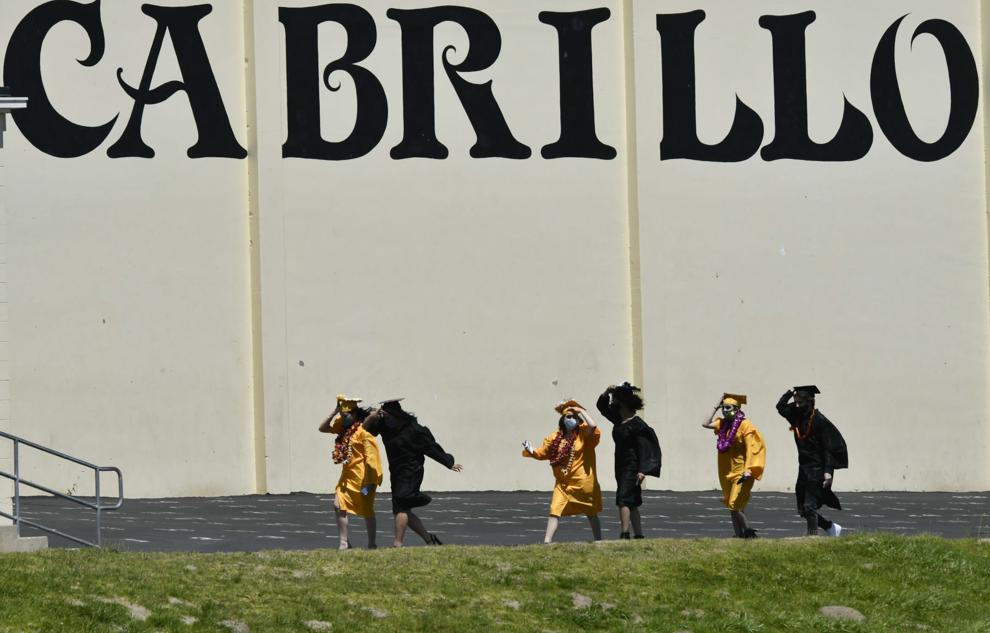 061021 Cabrillo graduation 17.JPG
Updated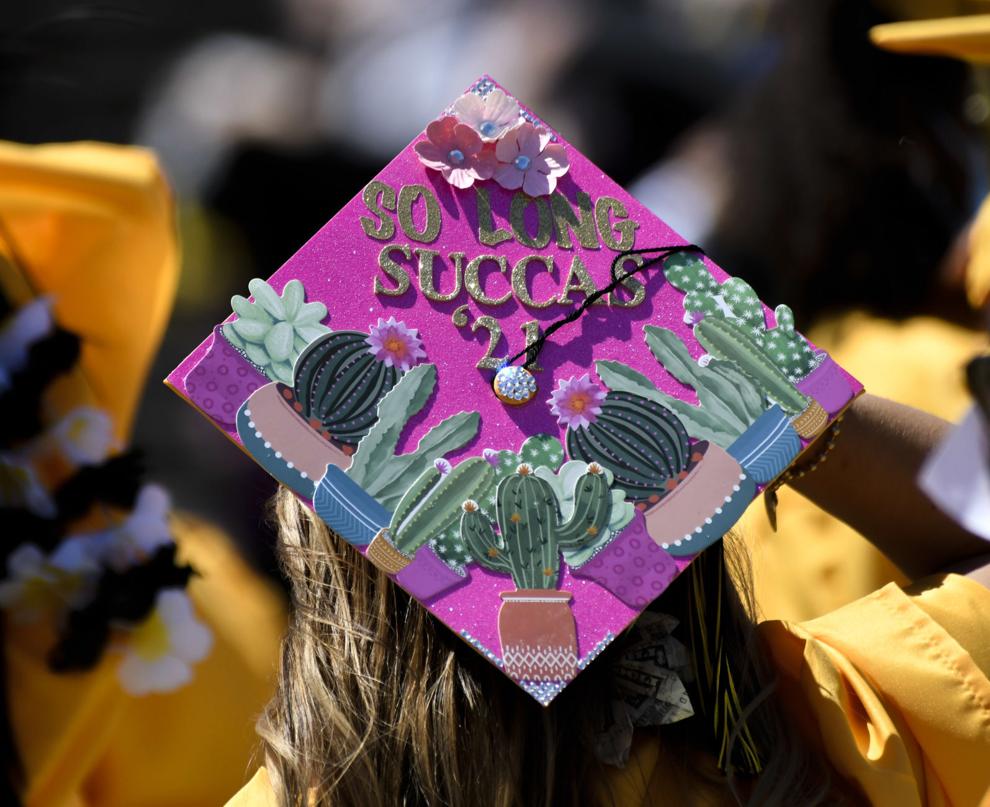 061021 Cabrillo graduation 18.JPG
Updated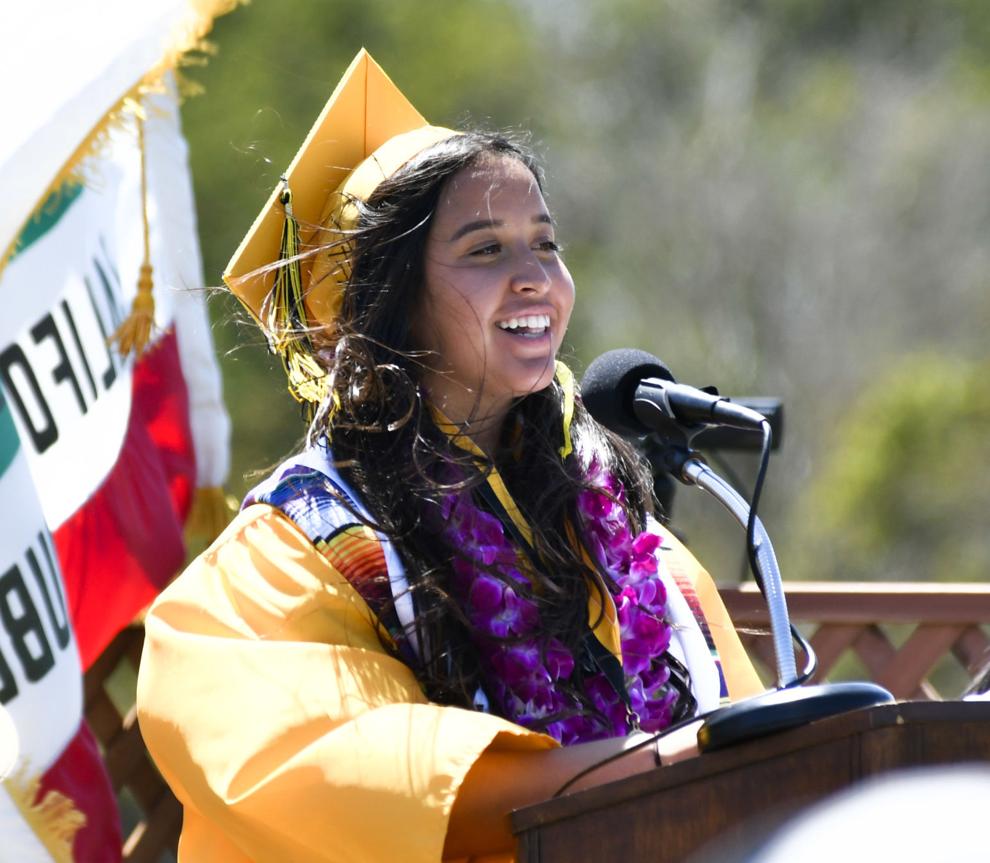 061021 Cabrillo graduation 19.JPG
Updated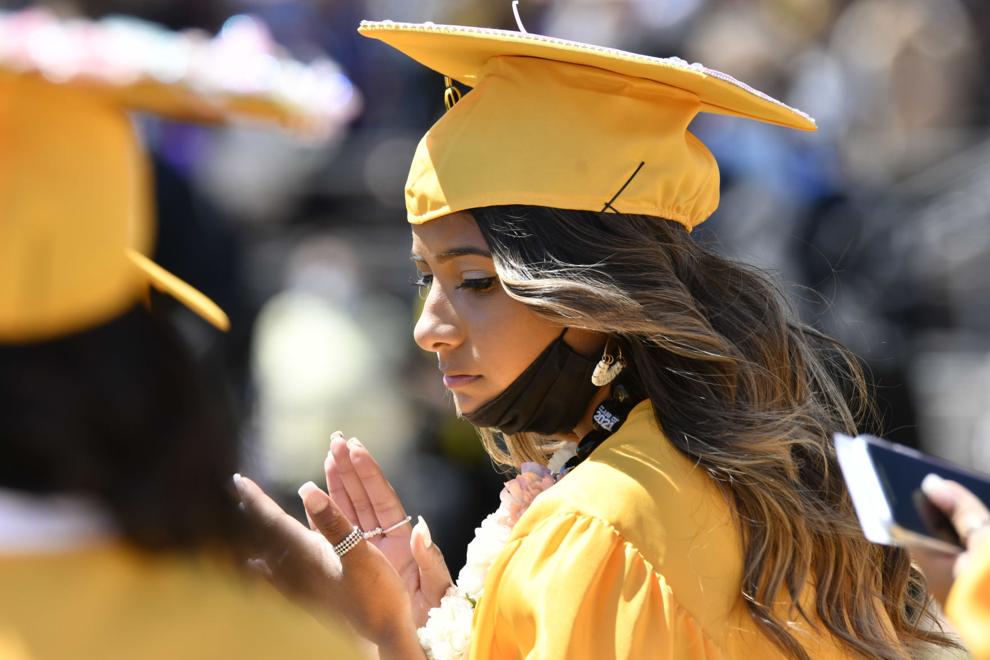 061021 Cabrillo graduation 22.JPG
Updated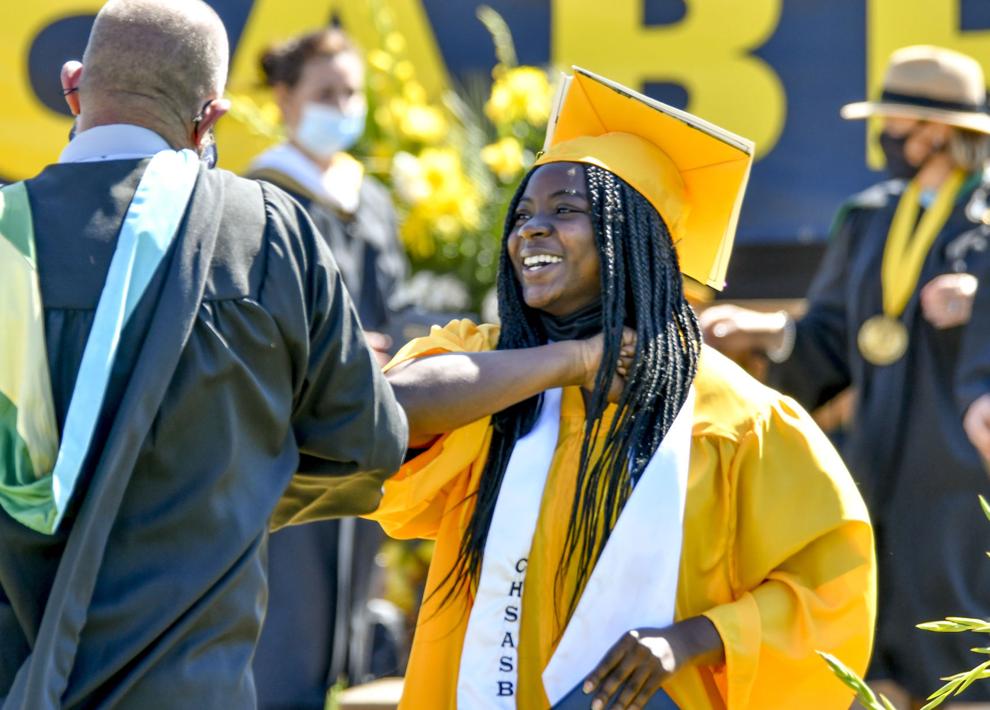 061021 Cabrillo graduation 23.JPG
Updated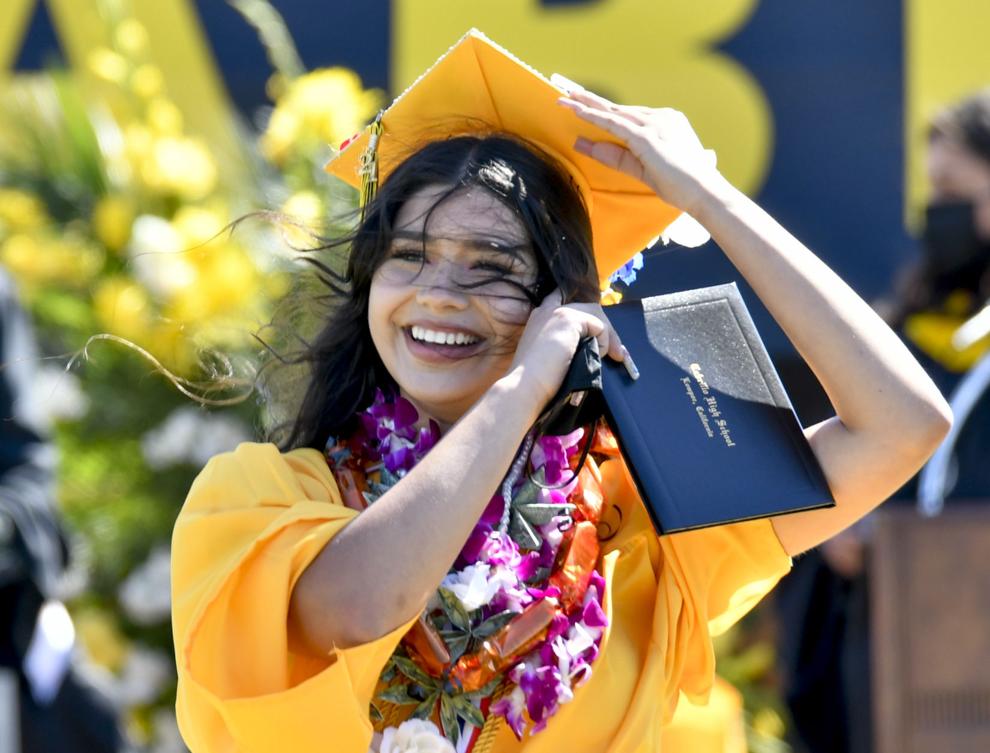 061021 Cabrillo graduation 24.JPG
Updated
061021 Cabrillo graduation 25.JPG
Updated