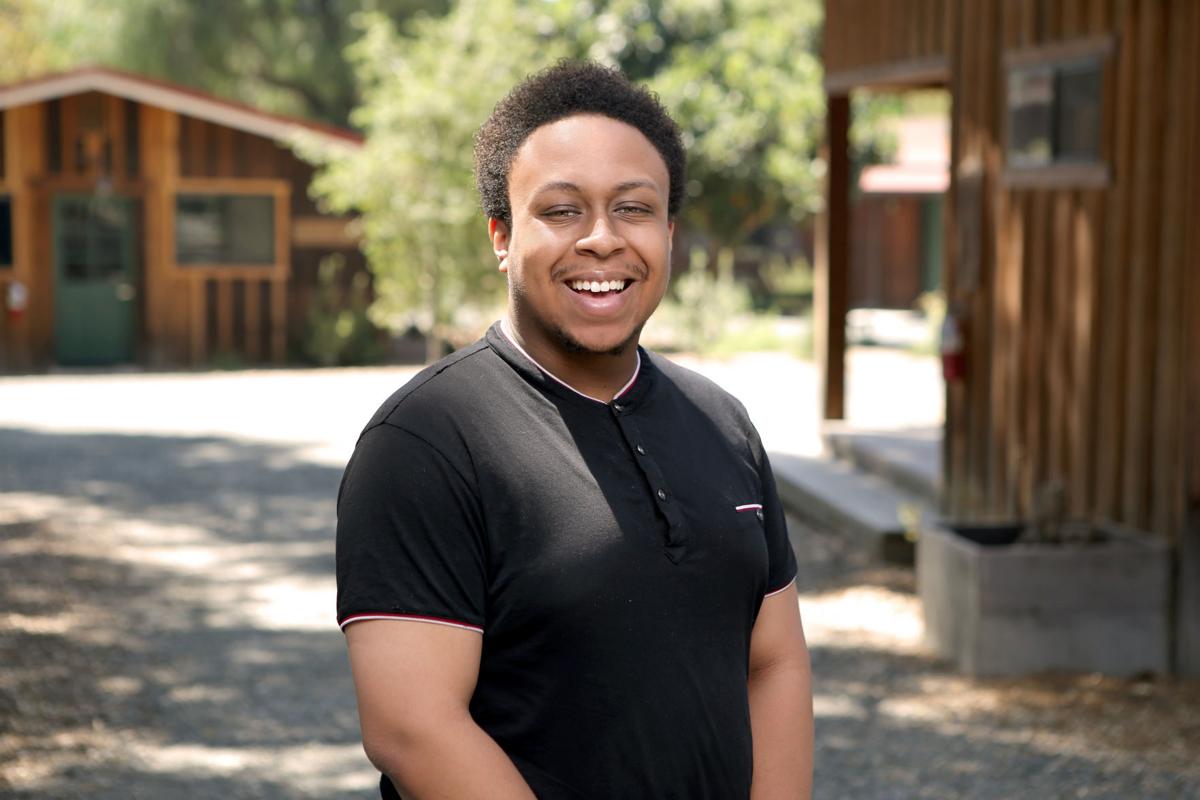 Nineteen-year-old Alexander Murkison — the youngest person to run for Lompoc Unified School District school board — has been recognized as the fourth nominee for the 11th annual Lompoc Valley of the Flowers Peace Prize because of his advocacy in mental health. 
While the aim to improve mental health resources for local schools remains central to his campaign, Murkison, who is Black, said he also hopes to cast a wider net on youth representation and diversity while serving on the school board.
"Just looking at the way decisions were made and seeing how things functioned while I sat on the board, I realized that I wanted to be in a position that could make bigger change," said Murkison, recalling the semester he spent as student representative on Lompoc Unified School District's board in 2019. "When we live in a town where the majority of the students in the schools are people of color, it's interesting to see how there is no diversity on the board." 
Steve Straight, president of the Lompoc Unified School District board, described Murkison as an example for other youth.
"He attended all meetings and reported on events and activities at Cabrillo, Lompoc and Maple high schools," Straight said. "His well-researched, biweekly reports were very thorough. In my opinion, Alex was a wonderful example of what I hope a high school student could achieve. He was, and is, a fine young man and community servant."
Murkison, a 2019 Lompoc High graduate, was nominated for the Peace Prize by his high school counselor Lana Hyuck who he became close to after losing a close friend to an apparent suicide.
With the support of Huyck, he read up on the importance of mental health services in schools, citing one study in particular that suggests each school have a counselor for every 250 students.
According to the teen, applying that same study to Lompoc High would bring the ratio closer to one counselor for every 400 students.
"The data is out there," Murkison said. "It shows that when students are in a better mindset mentally, they achieve at a higher rate, whether academically, athletically, or in social interchange with the people around them, both in school and the community."
While campaigning and advocating to expand mental health services in local schools, Murkison also is a full-time Hancock College student and works part time as a data analyst for Midland School in Los Olivos, according to Huyck.
"I am so proud of him for stepping up and trying to help create the change he wants to see in our schools and in our small town," she said.
To nominate someone for the Valley of the Flowers Peace Prize, call 805-733-3333, or mail to 1536 W. Cherry Ave., Lompoc, CA, 93436.
The annual Peace Prize ceremony is scheduled for Jan. 31, 2021, at the Valley of the Flowers United Church of Christ, 3346 Constellation Road, Vandenberg Village.
The first 2020 nominee is the singing Simmons Sisters; the second is Robin Dunaetz and Ashley Costa; and the third is local tai chi instructor Yuka Freeman.
The City of Lompoc has reported that the town's 2020 census results have reached an impressive 72.9% participation rate that exceed Santa Barbara County's self-response rate of 71.8% and the state self-response rate of 69.6%.
Lisa André covers local news and lifestyles for Santa Ynez Valley News. 
Be the first to know
Get local news delivered to your inbox!